Welcome to Tower of Fantasy Wiki & Guides! Find every information related to the game here.
We would like to say Thanks to Pyrosu and his community for allowing us to use their translated version info.
Table of Contents
Characters List
SSR
CLAUDIA
COBALT-B
COCO RITTER
HANE
HUMA
KARASUMA
KING
MERYL
SAMIR
SHIRO
ZERO
-
SR
BAI LING
HILDA
MANAKA
PEPPA
XI
-
Weapons List
SSR
Red Lotus Blade
Blazing Revolver
Zero Pointer
Ice Wind Vector
V2 Meltdown Shield
Lightning Blades
Black Crow Scythe
Rose's Edge
Super magnetism Double Star
Ring of the Sea Blade
Veto Cube
-
SR
Nightbird's Feather
The Terminator
Thunderbolt
Spectre of the Stigmata
Initial Strike
-
R
Electromagnetic Blade
Compound Bow
Fighting Blades
Ice Spear
Material List
Material list is coming soon!
Guides List
Game Information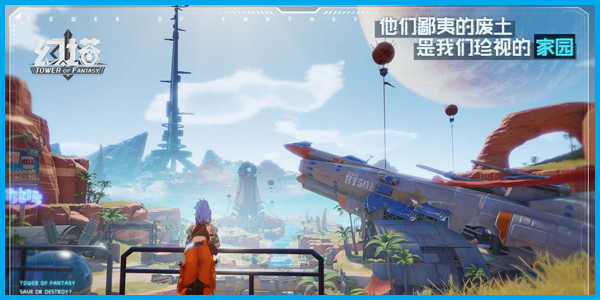 Tower of Fantasy is an open-world post-apocalyptic handheld game developed by Hotta Studio on Unreal 4 engine and release for iOS and Android in China, Global version is not yet release.
| | |
| --- | --- |
| Release Date: | December 16, 2021 |
| Platforms: | Android, iOS, PC |
| Price: | Free |
| Genre: | MMORPG |
| Download: | |
End of Tower of Fantasy Wiki & Guides Page.