Welcome to Tower of Fantasy V3.3 Character Tier List - All 38 Characters will choose the best tier for each of them. Check out down below:
Check out our New V3.4 Character Tier List Here.
Tier S+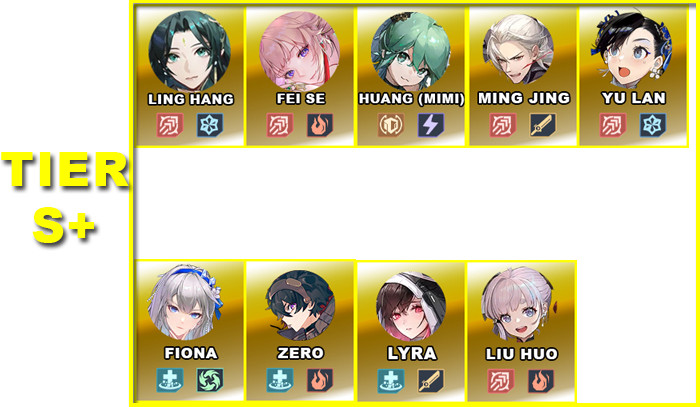 There are 9 Characters in this Tier S+ featuring:
Ling Han
Fei Se
Huang (MiMi)
Ming Jing
Yu Lan
Fiona
Zero
Lyra
Liu Huo
These Characters are in Tier S+ in this v3.3 current meta. They are really OP in the fight in both PVE & PVP mode. They have great combo skills and can deal tons of AoE damage, shatter, healing, buff damage, & shield. And they are more stronger in A1-A6 investment.
Tier S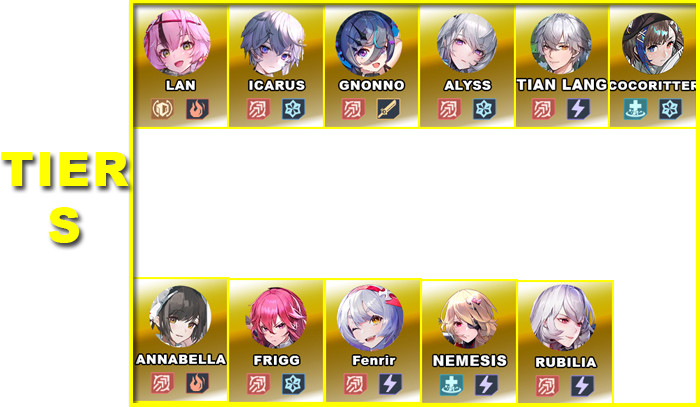 There are 11 Characters in this Tier S featuring:
Lan
Icarus
Gnonno
Alyss
Tian Lang
Cocoritter
Annabella
Frigg
Fenrir
Nemesis
Rubilia
These Characters are in Tier S in this V3.3 current meta. The game has improved & buffed these 11 characters so they have good potential in the fight that can provide great damage, shield, and HP, even in A0 and they are also worth to pull for A1-A3 investment.
Tier A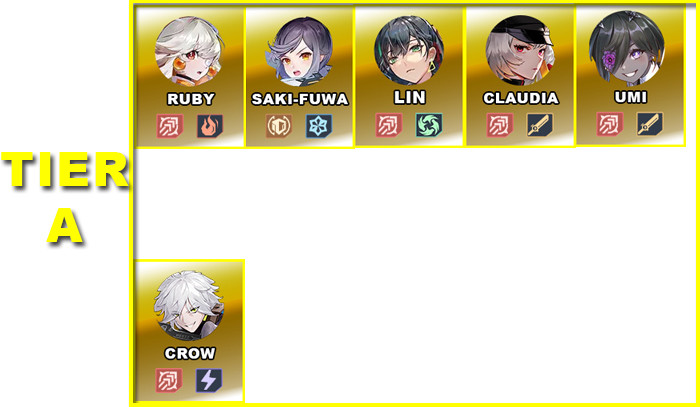 There are 6 Characters in this Tier A featuring:
Ruby
Saki Fuwa
Lin
Claudia
Umi
Crow
These Characters are a great option to pull for F2P in this current version V3.3. Seem they have a higher % to get while pulling. Some of these characters like Ruby & Saki Fuwa have been buff which makes them even stronger in this current version.
Tier B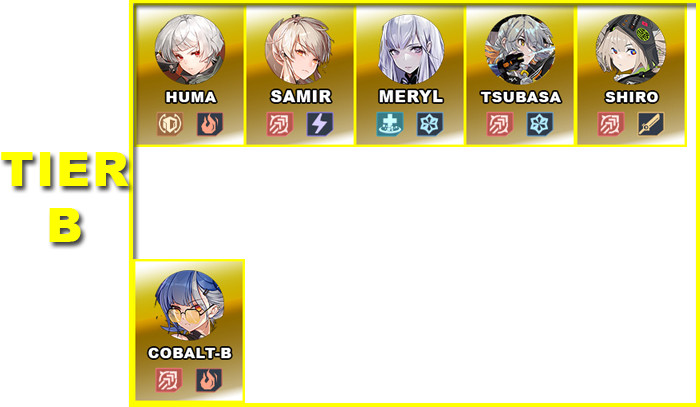 There are 6 Characters in this Tier B featuring:
Huma
Samir
Meryl
Tsubasa
Shiro
Cobalt-B
These Characters are in Tier B in this v3.3 while they have less potential in the team comp with less damage & long cooldown support skill and for those who are planning to pull for these characters, you can think twice.
Tier C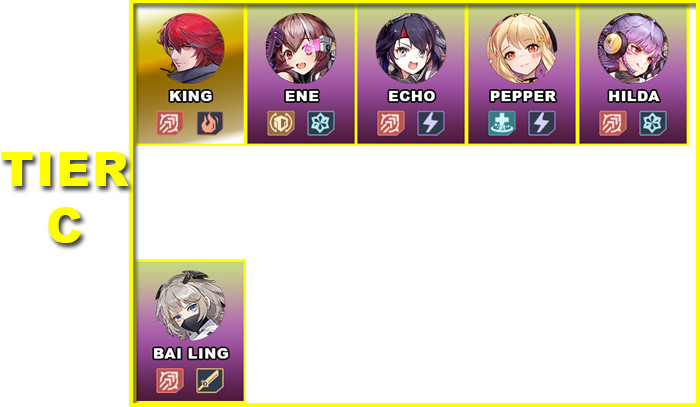 There are 6 Characters in this Tier C featuring:
King
Ene
Echo
Pepper
Hilda
Bai Ling