Welcome to the Best Liu Huo Team Comp in Tower of Fantasy. Down below are some of the best team comp for Liu Huo that you can use it in the battle with different options.
Liu Huo Meta Team Comp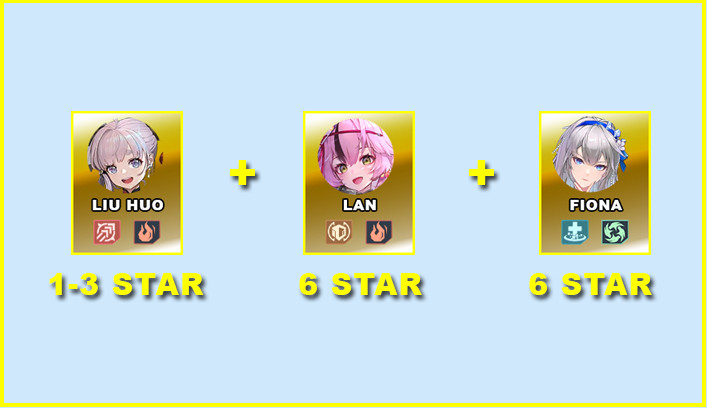 If you don't have Fiona you can also use Lin in this team comp as well.
Liu Huo Matrix: Get Liu Huo Matrix 4 Pieces (3 Star)

OR

Crow 2 Pieces (3 Star) + Shiro 2 Pieces (3 Star)
Lan Matrix: Get Lan Matrix 4 Pieces (3 Star)

OR

Meryl 2 Pieces (3 Star) + Zero 2 Pieces (3 Star)
Fiona Matrix: Get Fiona Matix 4 Pieces (3 Star)

OR

Lin 2 Pieces (3 Star) + Shiro 2 Pieces (3 Star)
Liu Huo Full Flame Team Comp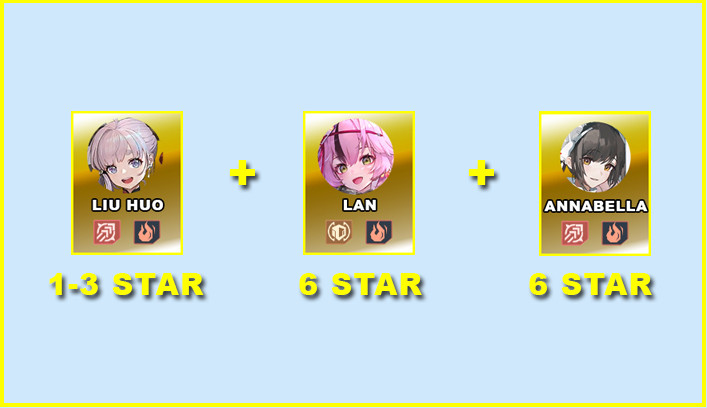 Liu Huo Matrix: Get Liu Huo Matrix 4 Pieces (3 Star)

OR

Crow 2 Pieces (3 Star) + Shiro 2 Pieces (3 Star)
Lan Matrix: Get Lan Matrix 4 Pieces (3 Star)

OR

Meryl 2 Pieces (3 Star) + Zero 2 Pieces (3 Star)
Annabella Matrix: Get Liu Huo Matix 4 Pieces (3 Star)

OR

Shiro 2 Pieces (3 Star) + Ruby 2 Pieces (3 Star)
Liu Huo Volt Team Comp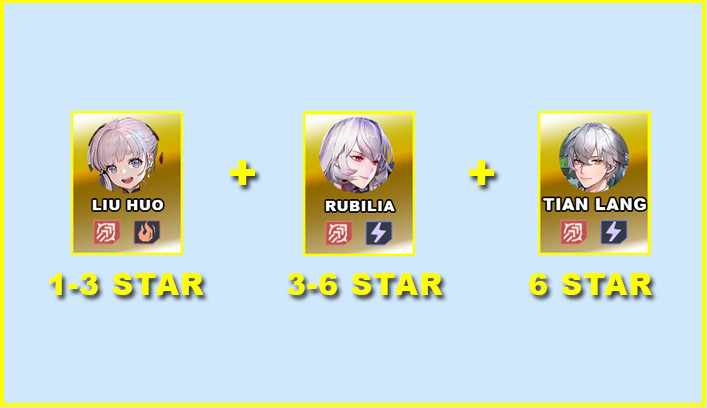 Liu Huo Matrix: Get Liu Huo Matrix 4 Pieces (3 Star)

OR

Crow 2 Pieces (3 Star) + Shiro 2 Pieces (3 Star)
Rubilia Matrix: Get Lan Matrix 4 Pieces (3 Star)

OR

Samir 2 Pieces (3 Star) + Tian Lang 2 Pieces (3 Star)
Tian Lang Matrix: Get Tian Lang Matix 4 Pieces (3 Star)

OR

Samir 2 Pieces (3 Star) + Shiro 2 Pieces (3 Star)
Liu Huo Altered Team Comp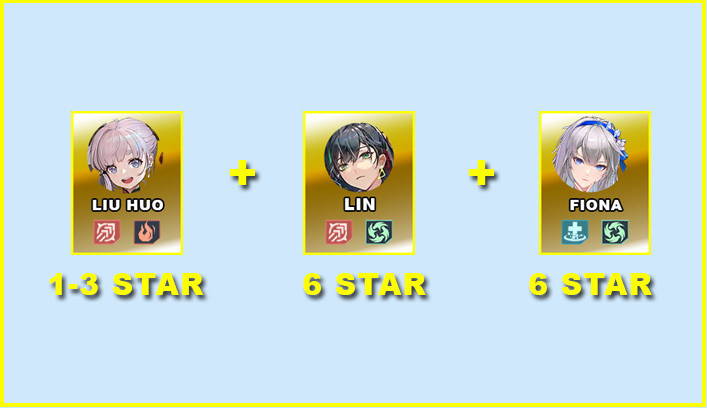 Liu Huo Matrix: Get Liu Huo Matrix 4 Pieces (3 Star)

OR

Crow 2 Pieces (3 Star) + Shiro 2 Pieces (3 Star)
Lin Matrix: Get Lin Matrix 4 Pieces (3 Star)

OR

Shiro 2 Pieces (3 Star) + Crow 2 Pieces (3 Star)
Fiona Matrix: Get Fiona Matix 4 Pieces (3 Star)

OR

Lin 2 Pieces (3 Star) + Shiro 2 Pieces (3 Star)
Liu Huo F2P Team Comp