Check out character & weapon information, teamchomp & matrice build, upgrade materials and awakening gift point can be found here.
Character & Weapon Information
Claudia makes her debut in Tower of Fantasy on September, 25th 2022. Claudia has Guren Blades as her main weapon with a DPS resonance and Grievous element.
Claudia has 2 Voice Actor languages EN Voice Actor by ELIZABETH SIMMONS & Japan Voice Actor by MIKAKO KOMATSU.
Claudia Guren Blades Weapon
HP: 1165
Attack: 16
Shatter: 7.50
Charge: 12.00
Resistance: 6
Skill: Roam
How To Get Claudia in Tower of Fantasy?
In order to get Claudia you have 1 option, you will have a chance to get Claudia from Bladelaw gacha by spending Red nucleus.
Best Claudia Team Build
To build the best team for Claudia, First thing you need to understand what kind of this character is?
Claudia is a kind of character that depend on inflict damage when hitting the enemy. Having only inflict damage is not enough you will need a team that can help you to eliminate the enemy faster.
Shiro 3★: would be the best shield breaker for this team with her Full Bloom can break any enemy shield so quickly.
Putting Shiro & Claudia in the same team it will increase elemental resonance that gains 15% physical ATK & 25% physical resistance that will make Shiro & Claudia a strong duel.
Nemesis 1★ : As you know Nemesis is the strongest support character that can heal & deal good damage to the enemies at the same time.
Using Nemesis to attack the enemy can give faster discharge to your main DPS. So having Nemesis in the same team with Claudia will make a great teamchomp.
Best Cluadia Matrices
R Matrice

3 Pieces Provocateurs Plunder is the suitable R Matrice for Claudia. This matrice increase 6% physical damage deal that goes well with Grievous element.
SR Matrices

3 Pieces Barbarossa Double Nightmare is a really good SR matrice to build with Claudia when switching to other weapon.
It increase damage reflection 50/ 62.5/ 75% and 20/ 25/ 30% boost damage for 5s when switching back to Claudia weapon.
SSR Matrices

+

For SSR matrices you can go Shiro 2 Pieces + Crow 2 Pieces this build will give Claudia a lot of boost damage Critical, shatter, attack damage.

OR you can build full 4 Pieces of Claudia matrice this build reduce the cooldown of all weapons skill in your team then increase damage of discharge skills by 58/80/103/126% for 15 seconds.
Weapon Advancements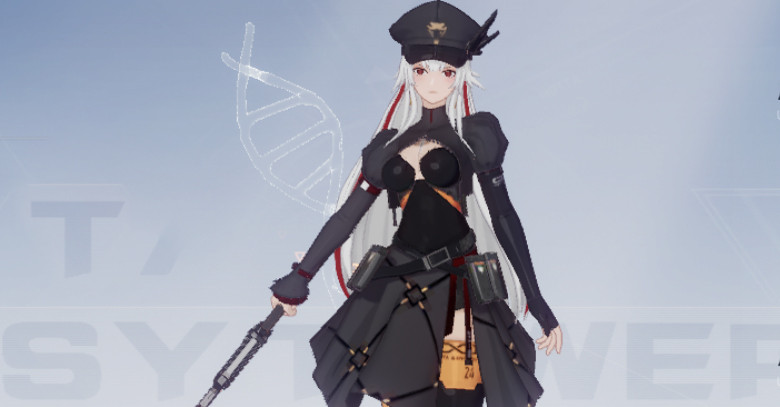 FUSION CORE coverted from duplicate weapons.
1★ : After Hitting a target with a skill or discharge skill, grant 1 stack of the following buff: Increase damage dealt by 8% for 25 seconds, stacking up to 3 times for a maximum of 1 stack per skill use.
2★ : Increase the current weapon's base ATK growth by 16%.
3★ : When hitting a target with a skill or discharge skill, apply 1 stack of War Wounds to the target: Increase incoming physical damage and shatter from physical weapons by 10% for 15 seconds. Stack up to 1 time.
4★ : Increase the current weapon's base HP growth by 32%.
5★ : Hitting a targets with skill or discharge skills grants Skill damage Boost, which increases all weapon skill damage 20% for 25 seconds. This effect can not be stacked.
6★ : Skills hitting the same target no longer have reduced damage. After using Guren Blade's skills or discharge skill all targets with War Wounds within 8 meters gain another 1 stack of War Wounds.
Weapon Upgrade Materials
Upgrading Claudia Guren Blade weapon will increase more CS power, Attack damage, Resistance, and HP. The maximum level of each weapon in the game is level 200.
Which Materials are needed to upgrade Guren Blade?
In order to upgrade the level of your weapon, you will Rockcore, Nano Coating, Nanofiber Frame & Gold. Each level from 0 to 200 will require a different amount of materials & Wanderer Level.
Character Awaken & Gifts
1200 AWAKENING POINTS can exchange Claudia: Blink traits effect that give Claudia go invisible for 1 second when she dodging the enemy.
4000 AWAKENING POINTS can exchange Claudia: Shadow traits effect that give Claudia go invisible for 1.5 second when she dodging the enemy.
Down below are the list of gift that provide an Awakening points:
80 Awakening Points: Angela Ornament, Snow Globe.
60 Awakening Points: 3D Hykros Puzzle, Aida Comic, Limited Peanut Figuring, Void Angel Figurine, Warren Fossil.
30 Awakening Points: Meteorite in a Bottle, New Kalka Ornament, Perfume Bottle, Tailor-Made Suit, Tartarus Ornament, Vitamin Pack.
15 Awakening Points: Flower Bouquet, Mini Potted Plant, Nice Picture Frame, Postcard of Aida, Retro Harmonica, Wool Scarf.