Firecore is a weapon upgrade material for Flame element weapons in Tower of Fantasy.
Find all information on how to get Firecore, fuse guide, and where to find this material on the map.
You can find Firecore by exploring the world it's a Red stone (elemental ores) that attached to a black rock that looks like this picture down below: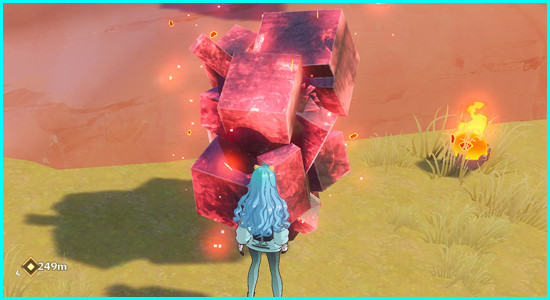 Important: You need to use any Weapon that has Flame element to be able to break this Firecore Ores.
If you use other weapon that has elements different from Flame it won't break.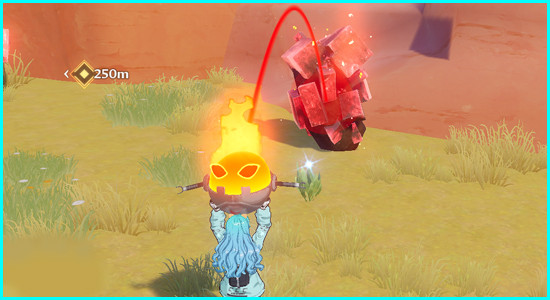 Note: One more thing you can break the Firecore without Flame Weapon if Flame Core happens to be near the stone you can lift it up and throw it to the Firecore stone it will break.
Make sure that Flame Core hit the Firecore that is the best way to get Firecore when you don't have Flame Weapon.
You can also get Magcore by breaking these ores down below: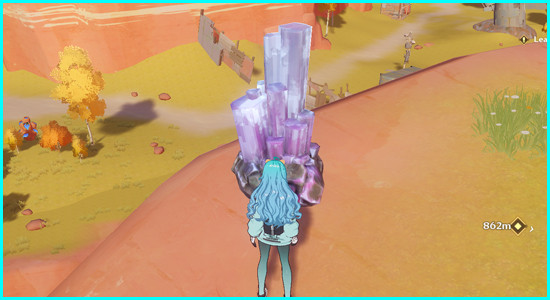 When breaking these ores you will randomly (RNG) get Magcore, Firecore, Icecore, and Rockcore but sometimes you get nothing.
And also you can buy it in Weapon Store (Special Order) you can buy 10 cores a day it cost 1 Black Gold you get Black Gold by Order Weapon Galore in Special Order for 1 order you will get one Black Gold.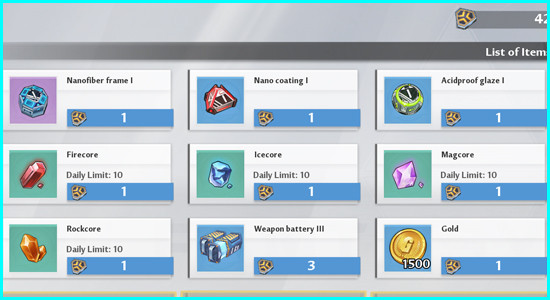 Here are different Firecore grade in Tower of Fantasy:
Firecore: For augmenting weapons. Shards with Fire elemental power, give off a slight heat when melted.
Heart of Lava: For augmenting weapons. Rare ore containing fire elemental power. The fiery redness is a sufficient proof of the power within.
Sunsource: For augmenting weapon. Rare ore containing great Fire elemental power. You can feel the swelling heat inside just holding it.
Higher grade like Heart of Lava and Sunsource use for upgrade higher level Flame weapons.
To get a higher grade of Firecore you need to farm a lot of Icecore and fuse.
Firecore Fuse Guide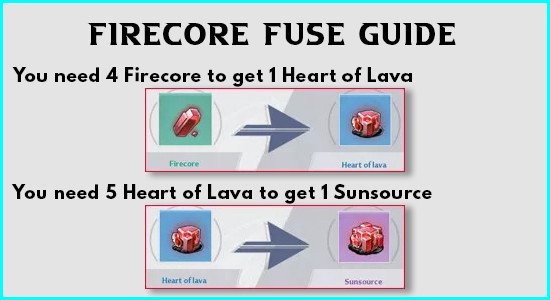 Where to get Firecore in Tower of Fantasy
You can generally find Firecore in multiple regions on top of the mountain, near the sea, and close to teleport portal (Spacerift or Omnium Tower).
Note: Firecore can't be found in Snow Region.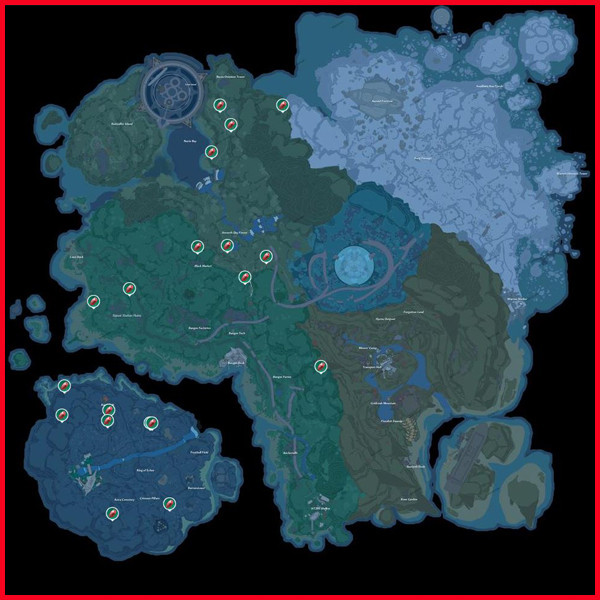 To get even more detail on where to find you can check out this Interactive map.