Find info about Jhin in League of Legends Wild RIft including champion abilities, counters, and skins here.
Jhin Overview
You need 5500 Blue Motes to unlock Jhin.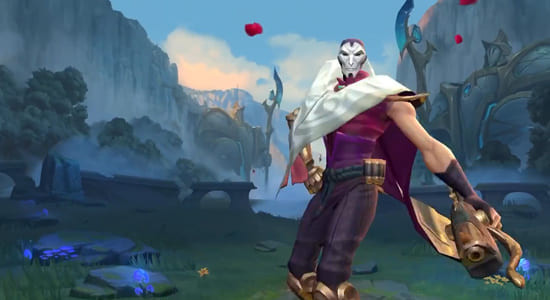 Jhin is in marksman and mage role of League of Legends Wild Rift. Jhin is a range champion that deal physical damage with trap ability, and powerful ultimate that can snipe enemy without vision. Jhin is commonly play in Dragon lane.
Jhin Abilities Info & Ability Order
All about Jhin abilities detail with damage, cooldown, and ability order.
| | |
| --- | --- |
| Abilities | Name |
| Passive | Whisper |
| 1st skill | Dancing Grenade |
| 2nd skill | Deadly Flourish |
| 3rd skill | Captive Audience |
| Ultimate | Curtain Call |
Whisper

Jhin's hand cannon, Whisper carries 4 shots before needing to be reloaded and fires at a fixed rate. (Attack speed will be converted into Attack Damage). The final bullet will critically strike and deal bonus execute damage. Whenever Whipser crits, Jhin gains a burst of 3% movement speed (10% + 0.4% per 1% bonus attack damage) for 2s.
Dancing Grenade

Launches a magical cartridge at an enemy, dealing 69 physical damage (45 + 40% attack damage + 60% magic damage) before bouncing to a nearby target that has not yet been hit. It can hit up to 4 targets gains 35% damage each time it kills.
Cooldown: 6.5s.
Mana: 45.
Deadly Flourish

Fires a long range that stops on the first champion hit, dealing 79 physical damage (50 + 50% attack damage) to it, and 75% of that damage to minions and monsters hit along the way. If the target champion was struck by Jhin, Jhin's allies, or Lotus Traps within the last 4s, they are rooted for 1s and Jhin gains Movement speed as though he had crit them.
Cooldown: 14s.
Mana: 60.
Captive Audience

Places an invisible Lotus trap that reveals nearby enemies when walked over. It slows enemies by 45% before dealing 90 magic damage (20 + 120% attack damage + 100% magic damage). Subsequent hits deal 65% damage.
Cooldown: 2s.
Mana: 35.
Curtian Call

Channels to fire 4 super shots at extreme range in a cone. The shots stop on the first champion hit, slowing it by 80% for 0.75s and dealing 65 physical damage (50 + 25% attack damage), increased by 3% for each 1% health the target is missing. The 4th shot crits for 200% damage.
Cooldown: 80s.
Mana: 100.
Ability Order
Here is the recommended skill order for Jhin:
Ability Order ⇒

1

4
6
8
2
7
10
11
3
12
14
15
5
9
13
Jhin Counters - Strong & Weak Against
All about Jhin counters against strong and weak champions.
Champions that Jhin counter
Jhin counter champions that has low mobility and has no escape ability during teamfight.
Champions that counter Jhin
Jhin is weak against champions that have escape ability like dash or blink out of his range.
Jhin Build Page
Recommended items for Jhin to build:
View more info about Jhin build guide down below.
Jhin Skns - Rarity, Price, & How To Get
View all Jhin skins in Wild Rift here featuring skin rarity, price, and how to get it.
Dark Cosmic Jhin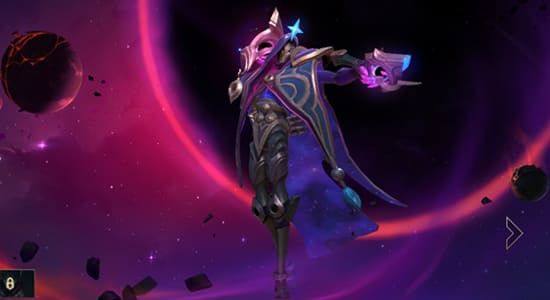 Name: Dark Cosmic Jhin
Rarity: Legendary.
Price: 1,325 Wild Cores.
How to get Dark Cosmic Jhin: Buy in Store.
High Noon Jhin Skin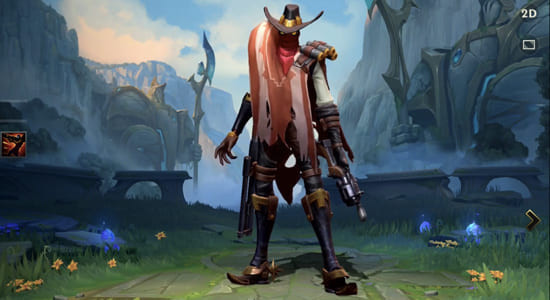 Skin name: High Noon Jhin
Rarity: Rare.
Price: 990 Wild Cores.
How to get High Noon Jhin: Buy in Store.
Jhin Gameplay in Wild Rift
View Jhin Gameplay highlight in League of Legends Wild Rift here:
Special thanks to Elgin Gaming for allowing us to put his video in our content. Go and subscribe to his youtube channel.
More Champions Guide
Wild Rift Champion list
End of Jhin Guide