Welcome to League of Legends Wild Rift Champion build list, Here you can view each champion item build, runes, summoner spells, and best builds.
Table of Contents
New Champions build
| | |
| --- | --- |
| | Akali |
| | Darius |
| | Draven |
| | Kai'Sa |
| | Evelynn |
| | Seraphine |
Champion build
Choose the champion down below:
Fighter Build List
Tank Build List
Mage Build List
Assassin Build List
Support Build List
Marksman Build List
Items build
Champion requires items to increase their health, attack damage, attack speed and more.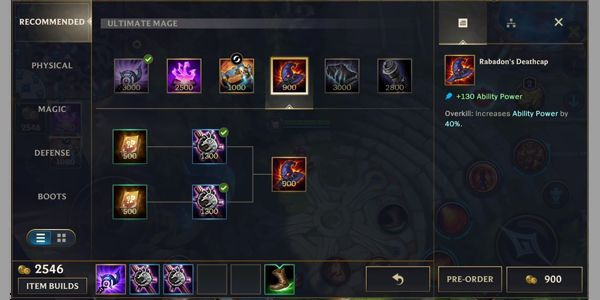 There are 6 slots of item that you can buy for your champion in each match.
There are 4 Items types in Wild Rift such as:
Physical
Magic
Defense
Boots
Physical items are generally build on Fighter, Assassin, and Marksman champions.
Magic items are generally build on Mage, Support, and some assassin champions.
Defense items are for all champions, when playing, each champion should have atleast 1 defense item.
Boots items improve movement speed, and add extra resistance depend on which boots you buy. Also boots will be an active slots item.
Runes build
Runes strengthen your champion stats, abilities, and overall champion performance.
You need to customize rune before the game start, or before picking champions.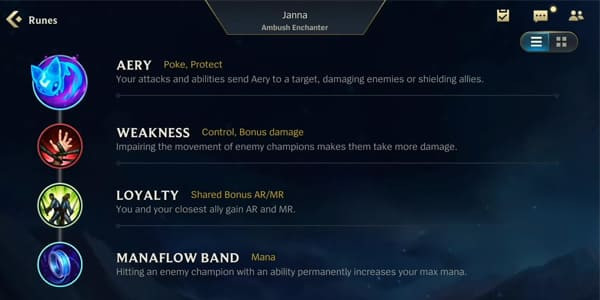 The same as items, runes are not the same for all champions, it can be changed depend on which champion you decide to play.
Summoner Spells build
Summoner spells is an extra assist abilities beside your champion abilities.
There are 7 different summoner spells that you can only pick 2 for your champion in each match.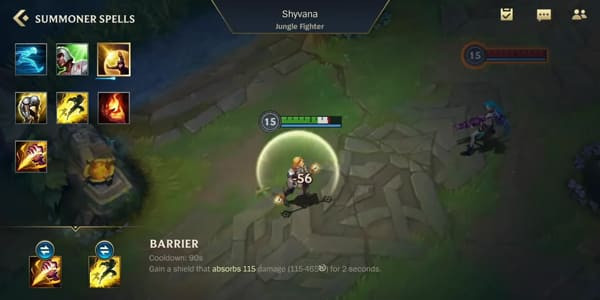 Learn more about Summoner Spells
Conclusion
In short, Here you can find all champion item build, runes, and summoner spells in League of Legends Wild Rift.