Find info about Alistar in League of Legends Wild Rift including champion abilities, counters, and skins here.
Alistar Overview
You need 5500 blue essences to unlock Alistar.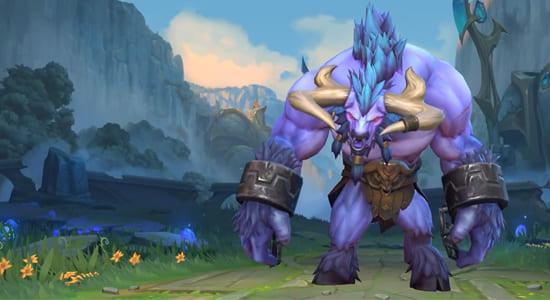 Alistar is a tank and support role in League of Legends Wild Rift, This champion has an incredible defense rate and insane crowd control skill. Alistar commonly play in Baron Lane.
Alistar Abilities Info & Ability Order
All about Alistar abilities detail with damage, cooldown, and ability order.
| | |
| --- | --- |
| Abilities | Name |
| Passive | Triumphant Roar |
| 1st Skill | Pulverize |
| 2nd Skill | Headbutt |
| 3rd Skill | Trample |
| Ultimate | Unbreakable Will |
Triumphant Roar

When Alistar takes damage, he heals himself for 20 HP and nearby allied champions for 40 HP. Knocking up or stunning champions with Alistar's abilities reduces the cooldown by 8 seconds.
Cooldown: 40s
Pulverize

Deals 60 magic damage (60+50% magic damage) to nearby enemies and knocks them up for 1 second(s).
Cooldown: 15s
Mana Cost: 65
Headbutt

Dashes toward an enemy, dealing 55 magic damage (55+60% Magic Damage) and knocking them back.
May target turrets to deal 150% bonus damage.
Cooldown: 13s
Mana Cost: 65
Trample

Deals 100 Magic damage (100+40% Magic Damage) to nearby enemies over 5 seconds. If Trample damages and enemy champions 5 time, Alistar's next attack within 5 seconds is empowered to deal an additional 40 Magic damage and stun for 1 second.
Cooldown: 11.5s
Mana Cost: 50
Unbreakable Will

Removes crowd control effects and gain 55% damage reduction for 7 seconds.
Cooldown: 90s
Mana Cost: 100
Ability Order
Here is the recommended skill order for Alistar:
Ability Order ⇒

1

4
6
8
2
7
11
14
3
10
12
15
5
9
13
Alistar Counters - Strong & Weak Against
All about Alistar counters against strong and weak champions.
Champions that Alistar Counter
Alistar can counter these champions by using 2nd skill to knock them back.
Champions that counter Alistar
To counter Alistar, the champion must be very mobile or have skill to knock or slow down Alistar.
Alistar Build Page
Here is a recommended build for Alistar.
View Alistar Build, Runes, & Summoner Spells
Alistar Skins - Rarity, Price, & How To Get
View all Alistar skin in Wild Rift here featuring rarity, price, and how to get it.
Marauder Alistar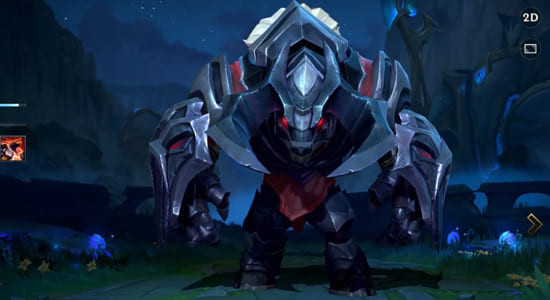 Name: Marauder
Rarity: Rare
Price: 525 Wild Core
How to get Marauder Alistar: In the store
Moo Cow Alistar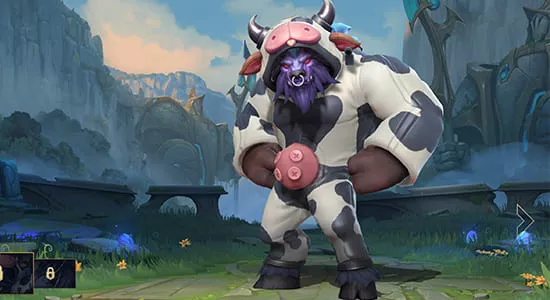 Name: Moo Cow
Rarity: Rare
Price: 725
How to Get Moo Cow Alistar: In the store
Alistar Gameplay In Wild Rift
Special thanks to Elgin Gaming for allowing us to put his video in our content. Go and subscribe to his youtube channel.
More Champion Guide
Wild Rift Champion list
End of Alistar Guide