Find info about Graves in League of Legends Wild Rift including champion abilities, counters, and skins here.
Graves Overview
You need 5500 Blue Motes to unlock Graves.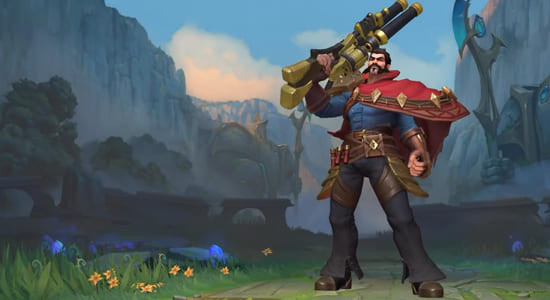 Graves is in marksman and fighter role of League of Legends Wild Rift. Graves is a range champion that deal high physical damage, disable ability, dash, and high damage ultimate. Graves is commonly play in Jungle.
Graves Abilities Info & Ability Order
All about Graves abilities detail with damage, cooldown, and ability order.
| | |
| --- | --- |
| Abilities | Name |
| Passive | New Destiny |
| 1st skill | End of the Line |
| 2nd skill | Smoke Screen |
| 3rd skill | Quickdraw |
| Ultimate | Collateral Damage |
New Destiny

Graves' shotgun has some unique properties:
Double Barrel: Graves must reload when he runs out of ammo, Attack speed reduces reload time slightly, but reduces time between attacks dramatically.
12 Guage: Attacks fire 4 bullets. Units hit take 72% physical damage + 33% for additional bullets. Critical strikes for 6 bullets and increase each bullet's damage by 40%. Structure only take 75% damage.
Buckshot: Bullets cannot pass through enemy units. Non-champions struck by multiple bullets are knocked back slightly.
End of the Line

Fires a powder round that deals 45 physical damage (45 + 40% bonus attack damage) and then detonates after 1.5s to deal and additional 85 physical damage (85 + 100% bonus attack damage).
Detonates in 0.25s if the round hits terrain.
Cooldown: 12s.
Mana: 65.
Smoke Screen

Throw a canister that creates a cloud of smoke 4 seconds. Enemies within the smoke cannot see outside of it.
Enemies caught in the initial impact take 60 magic damage (60 + 60% magic damage) and are slowed by 50% for 0.5 seconds.
Cooldown: 20s.
Mana: 75.
Quickdraw

Dashes in a direction, reloading one shell and granting True Grit for 4 seconds. True Grit grants 4 armor (stacks 8 times) and refreshes when damaging non-minions.
Dashing towards an enemy champion grants 2 stacks of True grit. Each bullet hit on attack reduces Quickdraw's cooldown by 0.5 seconds.
Cooldown: 15s.
Mana: 40.
Collateral Damage

Fires an explosive shell that deals 250 physical damage (250 + 150% bonus attack damage) and knocks Graves back from recoil. The shell explodes upon hitting an enemy champion or reaching the end its range, dealing 200 physical damage (200 + 120% bonus attack damage) in a come.
Cooldown: 90s.
Mana: 100.
Ability Order
Here is the recommend skill order for Graves:
Ability Order ⇒
2
4
6
7
3
12
14
15

1

8
10
11
5
9
13
Graves Counters - Strong & Weak Against
All about Graves counters against strong and weak champions.
Champions that Graves Counter
Graves can counter champions that has low mobility or defend.
Champions that counter Graves
To counter graves, champions must have skill to disable graves such as stun or trap to avoid him getting close.
Graves Build Page
Recommended items for Graves to build:
View more info about Graves build guide down below.
Graves Skins - Rarity, Price, & How To Get
View all Graves skins in Wild Rift here featuring skin, price, and how to get it.
Praetorian Graves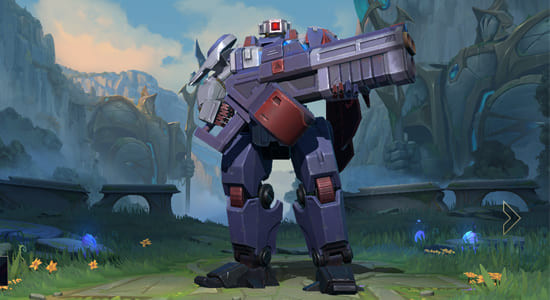 Name: Praetorian Graves
Rarity: Epic.
Price: 990 Wild Cores.
How to get Pretorian Graves: Buy in Store.
Crime City Graves Skin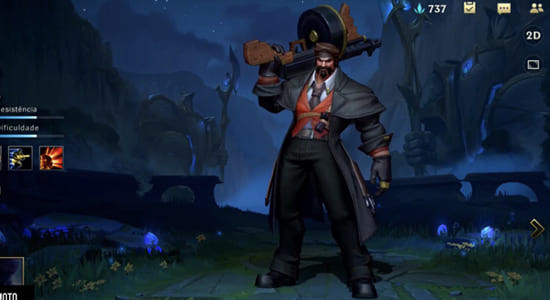 Skin name: Crime City Graves
Rarity: Rare
Price: 725 Wild Cores.
How to get Mafia Graves: Buy in Store.
Graves Gameplay in Wild Rift
View Graves gameplay highlight in League of Legends Wild Rift here:
Special thanks to Elgin Gaming for allowing us to put his video in our content. Go and subscribe to his youtube channel.
More Champions Guide
Wild Rift Champion list
End of Graves Guide