Find info about Yasuo in League of Legends Wild Rift inluding champion abilities, counters, and skins here.
Yasuo Overview
You need 5500 Blue Motes to unlock Yasuo.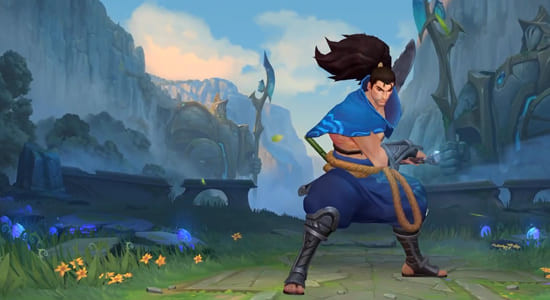 Yasuo is in fighter and assassin of League of Legends Wild Rift. Yasuo is a melee duelist champion that has high damage, dash, and airborne ultimate. Yasuo is commonly play in Baron or Mid lane.
Yasuo Abilities Info & Ability Order
All about Yasuo abilities detail with damage, cooldown, and ability order.
| | |
| --- | --- |
| Abilities | Name |
| Passive | Way of the Wanderer |
| 1st skill | Steel Tempest |
| 2nd skill | Wind Wall |
| 3rd skill | Sweeping Blade |
| Ultimate | Last Breath |
Way of the Wanderer

Resolve: Moving builds Flow, which is tracked on Yasuo's resource bar. At max Flow, damage from a champion or monster grants a shield that absorbs 100 damage and lasts 2 seconds.
Indent: Yasuo's Critical Strike Chance is doubled, but his Critical Strikes deal 10% less damage.
Steel Tempest

Thrusts forward, dealing 78 physical damage (20+ 100 attack damage). Grants a stack of Gathering Storm if the thrust damage an enemy. At 2 stacks, Steel Tempest launches a whirlwind that knocks enemies Airborne.
If tapped during sweeping blades dash, Steel tempest will strikes as a circle.
Cooldown: 4s.
Wind Wall

Creates a 300 unit wall that blocks all enemy projectiles for 4 seconds.
Cooldown: 21s.
Sweeping Blade

Dashes through the target enemy, dealing 70 magic damage (70 + 20% bonus attack damage + 60% magic damage). Each cast increases the next dash's base damage by 25%, up to + 50%.
Cannot be re-cast on the same enemy for 8 seconds.
If Steel Tempest is tapped during this dash, it will strike as a circle.
Cooldown: 0.4s.
Last Breath

Blinks to an Airborne enemy champion, dealing 200 physical damage (200 + 150% bonus attack damage) and holding all Airborne enemies in the area in the air for an additional 1.5s. Grants maximum Flow but reset all stacks of Gathering Storm.
For the next 15s Critical Strikes gain 30% Armor Penetration.
Cooldown: 60s.
Ability Order
Here is recommended skill order for Yasuo:
Ability Order ⇒

1

4
6
7
3
12
14
15
2
8
10
11
5
9
13
Yasuo Counters - Strong & Weak Against
All about Yasuo counters against strong and weak champions.
Champions that Yasuo counter
Yasuo can counter champions that has low mobility, and low duel damage.
Champions that counter Yasuo
Yasuo is weak against champions that has disabled skill and high duel damage.
Yasuo Build Page
Recommended items for Yasuo to build:
View more info about Yasuo Build Guide down below.
Yasuo Skins - Rarity, Price, & How To Get
View all Yasuo skins in Wild Rift here featuring skin rarity, price, and how to get it.
Battle Boss Yasuo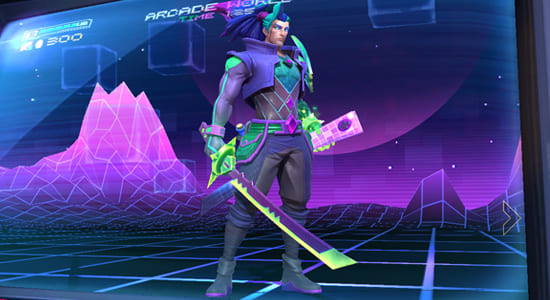 Name: Battle Boss Yasuo
Rarity: Epic.
Price: 990 Wild Cores.
How to get Battle Boss Yasuo: Buy in Store.
High Noon Yasuo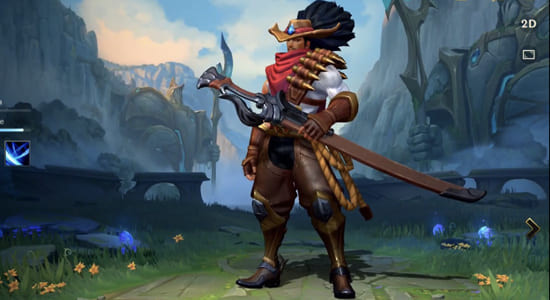 Name: High Noon
Rarity: Rare.
Price: 725 Wild Cores.
How to get: Buy in Store.
Yasuo Gameplay in Wild Rift
View Yasuo gameplay highlight in League of Legends Wild Rift here:
Special thanks to Elgin Gaming for allowing us to put his video in our content. Go and subscribe to his youtube channel.
More Champions Guide
Wild Rift Champion list
End of Yasuo Guide