Find info about Tryndamere in League of Legends Wild Rift including champion abilities, counters, and skins here.
Tryndamere Overview
You need 5500 Blue Motes to unlock Tryndamere.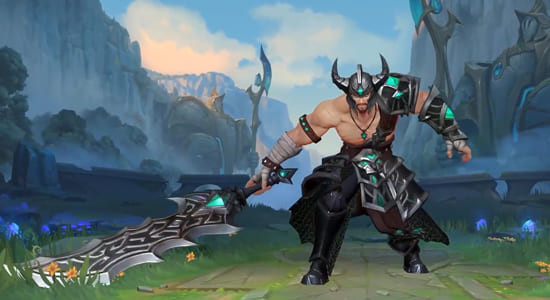 Tryndamere is in figher role of League of Legends Wild Rift. Tryndamere is melee duelist damage carry that has slow ability, dash, and rage ultimate. Tryndamere is commonly play in Baron Lane.
Tryndamere Abilities Info & Ability Order
All about Tryndamere abilities detail with damage, cooldown, and ability order.
| | |
| --- | --- |
| Abilities | Name |
| Passive | Battle Fury |
| 1st skill | Bloodlust |
| 2nd skill | Mocking Shout |
| 3rd skill | Spinning Slash |
| Ultimate | Undying Rage |
Battle Fury

Gains 0.16% Critical Strike Chance for each point of Fury, doubled at maximum fury.
Gains 5 Fury with every attack, 10 from critical strikes and 10 from kills. Loses 5 fury per second after Tyndamere has been out of combat for 8 seconds.
Bloodlust

Passive: Gains 5 Attack Damage plus an additional 0.2 Attack Damage per 1% of missing health.
Active: Consumes all Fury to heal for 40 (40+ 30% magic damage) plus 0.5 (0.5+ 1.2% magic damage) per point of Fury consumed.
Cooldown: 12s.
Mocking Shout

Reduces nearby enemy champions Attack Damage by 25% for 2.5 seconds. If target is moving away from Tryndamere, slow them by 30%.
Cooldown: 14s.
Spinning Slash

Dashes, dealing 80 physical damage (80+ 130% bonus attack damage + 100% magic damage). Critical Strikes reduce the cooldown of Spinning Slash by 1 second, doubled against champions.
Gains 2 fury for each enemy hit.
Cooldown: 12s.
Undying Rage

Becomes unkillable for 5 seconds and gains 50 Fury.
Cooldown: 100s.
Ability Order
Here is the recommended skill order for Tryndamere:
Ability Order ⇒
2
4
6
7
3
12
14
15

1

8
10
11
5
9
13
Tryndamere Counters - Strong & Weak Against
All about Tryndamere counters against strong and weak champions.
Champions that Tryndamere Counter
Tryndamere can counter champions that has low deul damage, and low mobility.
Champoions that counter Tryndamere
Tryndamere is weak against champion that has disable ability and high duel damage.
Tryndamere Build Page
Recommended items for Tryndamere to build:
View more info about Tryndamere build guide down below.
Tryndamere Skins - Rarity, Price, & How To Get
View all Tryndamere skins in Wild Rift here featuring skin rarity, price, and how to get it.
Demonblade Tryndamere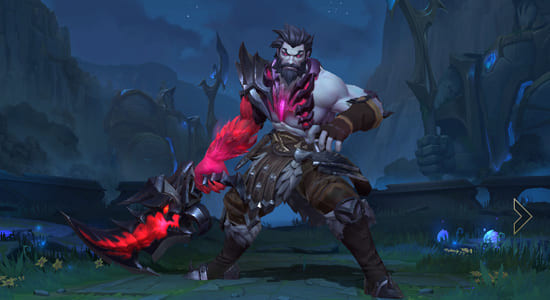 Name: Demonblade Tryndamere
Rarity: Epic.
Price: 990 Wild Cores.
How to get Demonblade Tryndamere: Buy in Store.
King Tryndamere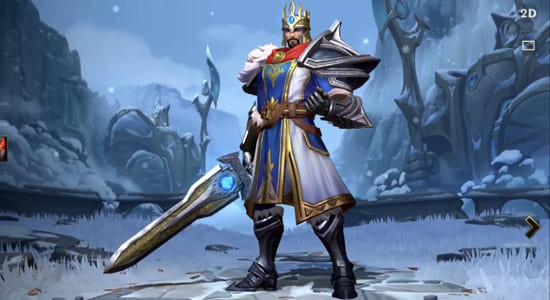 Name: King Tryndamere
Rarity: Rare
Price: 550 Wild Cores.
How to get: Buy in Store.
Tryndamere Gameplay in Wild Rift
View Tryndamere gameplay highlight in League of Legends Wild Rift here:
Special thanks to Elgin Gaming for allowing us to put his video in our content. Go and subscribe to his youtube channel.
More Champions Guide
Wild Rift Champion list
End of Tryndamere Guide