Find info about Aurelion Sol in League of Legends Wild Rift including champion abilities, counters, and skins here.
Aurelion Sol Overview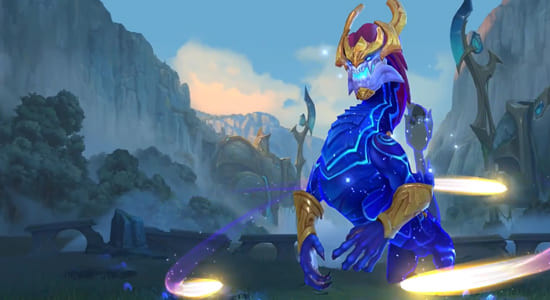 Aurelion Sol is in mage role of League of Legends Wild Rift. Aurelion Sol is a range champion that deals magic damage with spell cast abilities, stun, movement speed increases, and slow ultimate. Aurelion Sol is generally playing in Mid lane.
Aurelion Sol Abilities Info & Abilities Order
All about Aurelion Sol abilities detail with damage, cooldown, and abilities order.
| | |
| --- | --- |
| Ability | Name |
| | Center of the Universe - Passive |
| | Starsurge - 1st skill |
| | Celestial Expansion - 2nd skill |
| | Comet of Legend - 3rd skill |
| | Voice of Light - Ultimate |
Center of the Universe

Stars orbit Aurelion Sol, dealing 18 magic damage (18 + 25%AP)
Starsurge

Fires a newborn star that detonates upon reaching the Outer Limit. The star expands as it travels, dealing 65 magic damage (65 + 65%AP) and stunning for 0.4 to 1.6s based on time traveled.
Starsurge can be re-cast to detonate the star early.
Cooldown: 11s
Mana: 60
Celestial Expansion

Passive: Stars deal 5 increased damage.
Active: Pushes his stars out to the Outer Limit for 3s, causing them to orbit faster and deal 30 magic damage (20 + 35%AP + 10).
When the stars retract, Aurelion Sol gains 40% Movement Speed that decays over 2s.
Cooldown: 8s
Mana: 70
Comet of Legend

Passive: Gradually gains Movement Speed while moving in the same direction, up to 40%.
Active: Takes flight, gaining the ability to see and travel over walls for 9s.
Taking damage from Champions will end the flight.
Cooldown: 70s
Mana: 60
Voice of Light

Exhales starfire, dealing 150 magic damage (150 + 70%AP) and slowing by 40%. Enemies hit are knocked back in the Outer Limit.
Cooldown: 65s
Mana: 100
Ability Order
Here is recommend skill order for Aurelion Sol
Ability Order ⇒
2
7
10
11

1

3
6
8
4
12
14
15
5
9
13
Aurelion Sol Counters - Strong & Weak Against
All about Aurelion Sol counter against strong and weak champions.
Champions that Aurelion Sol Counter
Aurelion Sol counter champion that lower range and low mobility.
Champions that counter Aurelion Sol
Aurelion Sol is weak against champions that have controllable and blink abilities to get close to Aurelion Sol.
Aurelion Sol Build Page
Recommend items for Aurelion Sol to build:
View Aurelion Sol Build Guide Here
Aurelion Sol Skins - Rarity, Price, & How to Get
View all Aurelion Sol skins in Wild Rift here featuring rarity, price, and how to get it.
Mecha Aurelion Sol Skin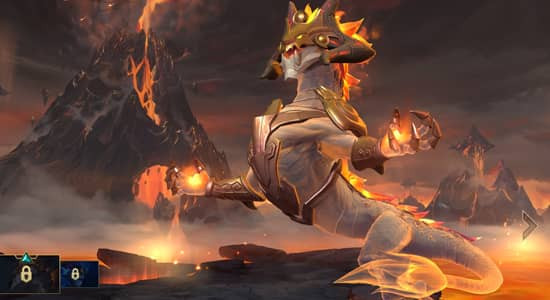 Skin Name: Mecha Aurelion Sol
Rarity: Epic
Price: 990 Wild Cores
How to get Mecha Aurelion Sol: Get in Store
Ashen Lord Aurelion Sol Skin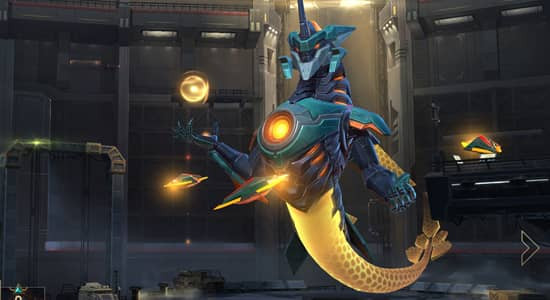 Skin Name: Ashen Lord Aurelion Sol
Rarity: Epic
Price: 990 Wild Cores
How to get Ashen Lord Aurelion Sol: Get in Store
More Champion Guide
Wild Rift Champions List
End of Aurelion Sol Guide