Find info about Varus in League of Legends Wild Rift including champion abilities, counters, and skins here.
Varus Overview
You need 5500 Blue Motes to unlock Varus.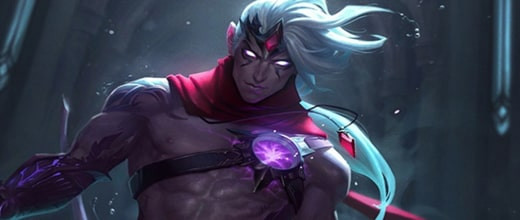 Varus in in marksman and mage role of League of Legends Wild RIft. Varus is a champion that has high physical damage skill, and can be use for long range, and root ultimate. Varus is commonly play in Dragon lane.
Varus Abilities Info & Ability Order
| | |
| --- | --- |
| Abilities | Name |
| Passive | Living Vengeance |
| 1st skill | Piercing Arrow |
| 2nd skill | Blighted Quiver |
| 3rd skill | Hail of Arrows |
| Ultimate | Chain of Corruption |
Living Vengeance

Gains 40% Attack Speed for 5 seconds on a champion kill or assist. 20% on on-champion kills.
Piercing Arrow

Hold: Draws the bow, gradually increasing the range and damage for the next shot. Movement Speed is slowed by 20% while preparing to shoot.
Release: Fires the arrow, dealing 74 to 111 physical damage (10 + 110% attack damage to 15 + 165% attack damage), reduces by 15% per enemy hit (minimum 33%).
Cooldown: 18s.
Mana: 75.
Blighted Quiver

Passive: Attacks deal 8 bonus magic damage (8 + 20% magic damage) and apply Blight for 6 seconds (stacks 3 times). Varus' other abilities detonate Blight, dealing magic damage equal to 3% (3% + 0.02 magic damage) of the target's max Health per stack.
Active: Doubles the bonus on hit damage from Blighted Quiver's passive for 4 seconds. The next Piercing arrows deals bonus magic damage equal to 7% to 10% of the target's missing health, increased by 0% - 50% (based on piercing arrow's channel time).
Cooldown: 30s.
Hail of Arrows

Fires a hail of arrows that deals 70 physical damage (70 + 60% bonus attack damage) and desecrates the ground for 4 seconds. Desecrated ground slows enemies by 25% and applies Grievous Wounds.
Cooldown: 16s.
Mana: 80.
Chain of Corruption

Flings out a tendril of corruption that deals 150 magic damage (150 + 80% magic damage) and roots the first enemy champion hit for 2 seconds.
The corruption then spreads toward nearby enemy champions, also immobilizing them on contact. Immobilized units grain 3 Blight stacks over the next 3 seconds.
Ability Order
Here is recommend skill order for Varus:
Ability Order ⇒


1

4
6
7
2
8
10
11
3
12
14
15
5
9
13
Varus Counters - Strong & Weak Against
All about Varus counter against, strong and weak champions.
Champions that Varus Counter
Varus can counter champions that has no dash or escape abilities, and low attack speed.
Champions that Counter Varus
Varus is weak against champions that has escape abilities and high damage burst.
Varus Build Page
Recommended items for Varus to build:
View more info about Varus build guide down below.
Varus Skins - Rarity, Price, & How To Get
View all Varus skins in Wild Rift here featuring skin rarity, price, and how to get it.
Arctic Ops Varus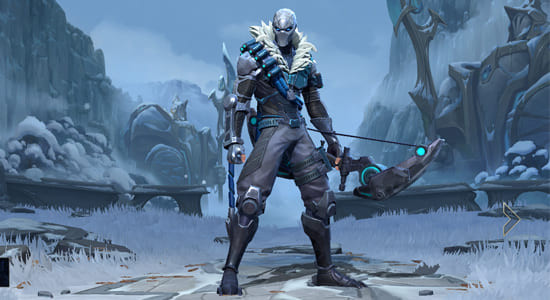 Name: Arctic Ops Varus
Rarity: Epic.
Price: 990 Wild Cores.
How to get Arctic Ops Varus: Buy in Store.
Varus Swiftbolt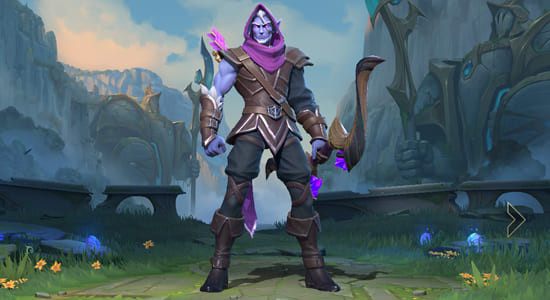 Name: Varus Swiftbolt
Rarity: Rare.
Price: 525 Wild Cores.
How to get Varus Swiftbolt: Buy in Store.
Varus Gameplay in Wild Rift
View Varus gameplay highlight in League of Legends Wild Rift here:
Special thanks to Elgin Gaming for allowing us to put his video in our content. Go and subscribe to his youtube channel.
More Champions Guide
Wild Rift Champion list
End of Varus Guide