Find info about Ahri in League of Legends Wild Rift including champion abilities, counters, and skins here.
Ahri Overview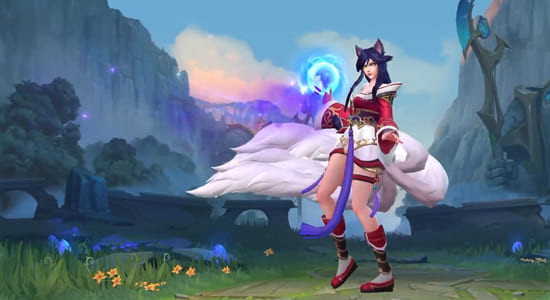 Ahri is in mage role of League of Legends Wild Rift. Ahri is a range champion that deals magic damage with spell cast abilities, charming, and blink as she uses her ultimate. Ahri is generally playing in Mid lane.
Ahri Abilities Info & Abilities Order
All about Ahri abilities detail with damage, cooldown, and abilities order.
| | |
| --- | --- |
| Ability | Name |
| | Vastayan Grace - Passive |
| | Orb of Deception - 1st skill |
| | Fox-Fire - 2nd skill |
| | Charm - 3rd skill |
| | Spirit Rush - Ultimate |
Ahri abilities detail is coming soon!
Ability Order
Here is recommend skill order for Ahri
Ability Order ⇒

1

4
6
8
3
7
10
11
2
12
14
15
5
9
13
Ahri Counters - Strong & Weak Against
All about Ahri counter against strong and weak champions.
Champions that Ahri Counter
Ahri counter champion that doesn't have stun ability and lower range than her.
Champions that counter Ahri
Ahri is weak against champions that have stun ability and blink skill to get close to her.
Ahri Build Page
Recommend items for Ahri to build:
Ahri Skins - Rarity, Price, & How to Get
View all Ahri skins in Wild Rift here featuring rarity, price, and how to get it.
Foxfire Ahri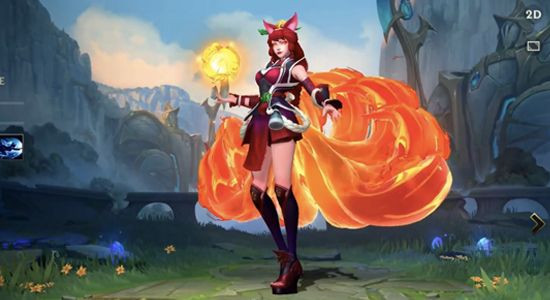 Name: Foxfire
Rarity: N/A
Price: N/A
How to get: N/A
Ahri Gameplay in Wild Rift
View Ahri gameplay highlight in League of Legends Wild Rift here:
Special thanks to Elgin Gaming for allowing us to put his video in our content. Go and subscribe to his youtube channel.
More Champions Guide
Wild Rift Champion list
End of Ahri Guide