Find info about Janna in League of Legends Wild Rift including champion abilities, counters, and skins here.
Janna Overview
You need 5500 blue essences to unlock Janna.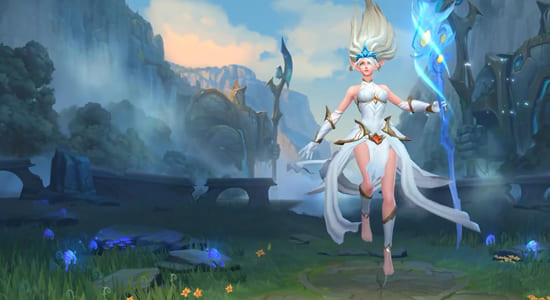 Janna is in support and mage role of League of Legends Wild Rift. This champion has a great ability power and focuses on aiding team with ton of utility skill. Janna play in Dragon lane.
Janna Abilities Info & Ability Order
All about Janna detail with damage, cooldown, and ability order
| | |
| --- | --- |
| Abilities | Name |
| Passive | Tailwind |
| 1st Skill | Howling Gale |
| 2nd Skill | Zephyr |
| 3rd Skill | Eye of The Storm |
| Ultimate | Monsoon |
Tailwind

Passively gain 8% Movement Speed. Nearby allied champions also gain this bonus when moving towards Janna.
Howling Gale

Summons a whirlwind that gains damage,range, and knock up duration as it charges up ( max charge at 3 seconds).
Re-cast: Launches a whirlwind, dealing 60 to 120 magic damage (60+40% Magic Damage to 120+85% Magic Damage) and knocking up enemies in its path for 0.5 to 1.25 seconds. Each seconds charged increases damage by 20(20+ 15% Magic Damage), knock up duration by 0.25 seconds and travel range by 25%.
The whirlwind always reaches its destination in 1.5 seconds.
Cooldown: 12s
Mana Cost: 60
Zephyr

Passive: While Zephyr is not on cooldown, gain 6% Movement Speed and deal an additional 0 magic damage (25% bonus movement) with attacks.
Active: Deal 55 magic damage (55+50% Magic Damage+25% bonus Movement) and slows the target by 30%(30%+0.06 Magic Damage) for 2 seconds.
Cooldown: 7.5
Mana Cost: 50
Eye of The Storm

Blesses an allied champion or turret with a shield that absorbs 80 damage(80+80 Magic Damage) and grants 10 attack damage (10+10 Magic Damage) while it holds. The shield decays over 5 seconds.
Cooldown: 16s
Mana: 70
Monsoon

Calls forth mighty winds of salvation to knock back surrounding enemies and restore 100 Health (100+50% Magic) to nearby allies each second for 3 seconds.
Cool Down: 100s
Mana: 100
Ability Order
Here is the recommended skill order for Janna:
Ability Order ⇒
3
10
12
15

1

4
6
11
2
7
8
14
5
9
13
Janna Counters - Strong & Weak Against
All about Janna counters against strong and weak champions.
Champions that Janna counter
Janna counters others by dodge other champion skills.
Champions that counter Janna
To counter Janna tries to interrupt her skill especially her ultimate.
Janna Build Page
Here is a recommended build for Janna:
View Janna Build, Runes, & Summoner Spells
Janna Skins - Rarity, Price, & How To Get
Sacred Sword Janna Skin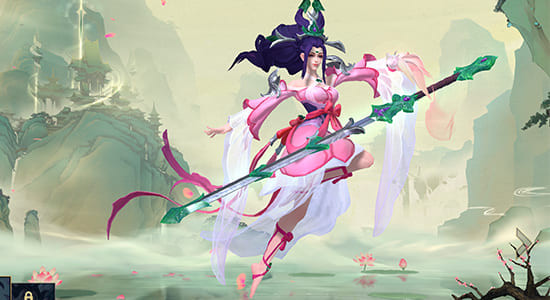 Skin Name: Sacred Sword Janna
Rarity: Epic
Price: 990 Wild Cores
How to Get Sacred Sword Janna: In the store
Tempest Janna Skin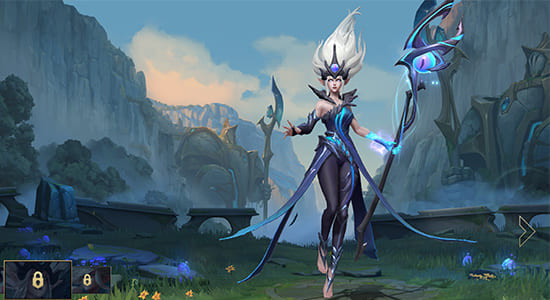 Skin Name: Tempest Janna
Rarity: Rare
Price: 535 Wild Cores
How to Get Tempest Janna: In the store
Janna Gameplay in Wild Rift
View Janna gameplay highlight in League of Legends Wild Rift here:
Special thanks to Elgin Gaming for allowing us to put his video in our content. Go and subscribe to his youtube channel.
More Champion Guide
Wild Rift Champion list
End of Janna Guide