Find info about Fiora in League of Legends Wild Rift including champion abilities, counters, and skins here.
Fiora Overview
You need 5500 blue motes or 725 Wild Cores to unlock Fiora.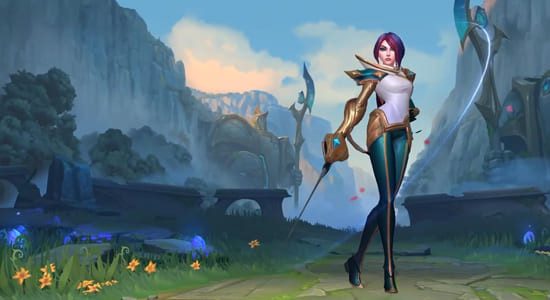 Fiora is in fighter and assassin of League of Legends Wild Rift. Fiora is a melee champion that her abilities can slow the enemy movement speed, stun the enemy, and also has her four vitals hit ultimate. Fiora is commonly play in Baron Lane.
Fiora Abilities Info & Ability Order
All about Fiora abilities detail with damage, cooldown, and ability order.
| | |
| --- | --- |
| Ability | Name |
| Passive | Duelist's Dance |
| 1st skill | Lunge |
| 2nd skill | Riposte |
| 3rd skill | Bladework |
| Ultimate | Grand Challenge |
Duelist's Dance

Reveals Vitals on nearby enemy champions. Striking a Vital deal 2.5% (2.5% + 0.045% bonus attack damage) of the target's max health as true damage heals Fiora for 45, and grants her 30% Movement Speed (base on Grand Challenge's rank), decaying over 1.75s.
New Vitals are revealed after striking one or after 16.75s.
Lunge

Cooldown: 14s
Mana Cost: 40
Lunges and stabs a nearby enemy, dealing 85 physical damage (85 + 100% bonus attack damage ) in an area. Hitting an enemy refunds 60% of the cooldown.
Lunge prioritizes Vitals and enemies it will kill applies on-hit effects to the primary target.
Riposte

Cooldown: 13s
Mana Cost: 50
Parries all incoming damage and debuffs for the next 0.75 seconds. Then stabs in the target direction, dealing 120% magic damage (120 + 100% magic damage) to the first enemy champion, slowing their movement speed and attack speed by 50% for 1.5seconds.
Riposte stuns instead of slows if it parries an immobilizing effect.
Bladework


Cooldown: 11s
Mana Cost: 40
Empowers the next 2 attacks with 60% Attack speed. The first attack applies a 30% slow for 1s, but cannot critically strike. The second attack always critically strikes for 170% physical damage.
Grand Challenge


Cooldown: 80s
Mana Cost: 100
Reveals all 4 vitals on an enemy champion for 8 seconds and grants Duelist's Dance's movement speed while near them.
Striking all 4 vitals in 8 seconds or if the target dies after at least one hit-heals Fiora and nearby allies for 80 (80 + 60% bonus attack damage) each second. The heal persists for 2 to 5 seconds, calling with the number of Vitals hit.
Striking all 4 Vitals deals 10% max health true damage.
Ability Order
Here is a recommend skill order for Fiora.
Ability Order ⇒

1

4
6
8
2
12
14
15
3
7
10
11
5
9
13
Fiora Counters - Strong & Weak Against
All about Fiora counters against strong and weak champions.
Champion that Fiora Counter
Fiora is strong against champions that have low defend and low mobility.
Champions that counter Fiora
To counter Fiora, you need to pick champions that have high mobility & stun or silence and also have skill to kite her.
Fiora Build Page
Here is a recommend build for Fiora.
Fiora Skins - Rarity, Price, & How To Get
View all Fiora skins in Wild Rift here featuring rarity, price, and how to get it.
Soaring Fiora Skin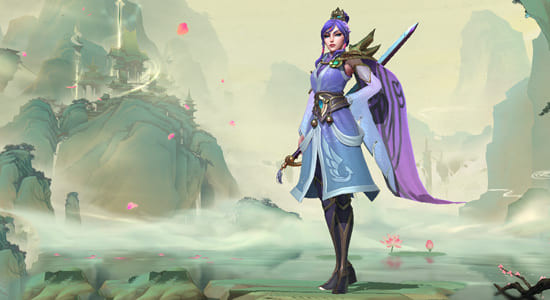 Skin Name: Soaring Fiora
Rarity: Epic
Price: 990 Wild Cores
How to get Soaring Fiora: Get in store
Royal Guard Fiora Skin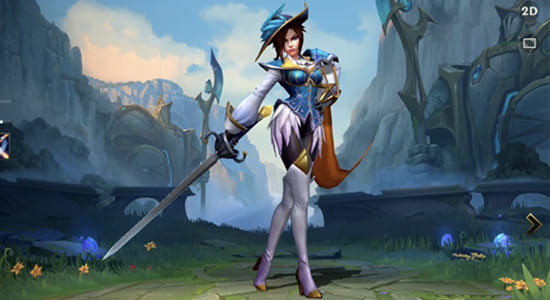 Name: Royal Guard Fiora
Rarity: Rare
Price: 525 Wild Cores
How to get Royal Guard Fiora: Get In Store
Fiora Gameplay in Wild Rift
View Fiora gameplay highlight in League of Legends Wild Rift here:
Special thanks to Elgin Gaming for allowing us to put his video in our content. Go and subscribe to his youtube channel.
More Champions Guide
Wild Rift Champion list
End of Fiora Guide.