Find out about fighter role information in League of Legends Wild Rift here!
Table of Contents
Fighter Overview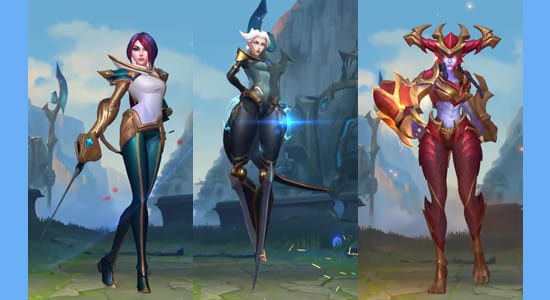 Fighter is a melee champions role that relied on attack physical damage, and defensive items to stay longer in the team fight. Generally, Fighter plays in Baron Lane.
Fighter Champion List
Here are all champions in Fighter role of Wild Rift:
New Fighter will release further down the game update.
Fighter Role Information
All about features and general guides for you to play fighter champion better.
Champion Features
Melee: All Fighter are melee champions that deal damage to the enemy by using their weapon: sword or pancreas.
Limited Range: Fighter champion have a short-range to kill the enemy you need to walk or using spells cast to get closer to your enemy.
Robust: Fighter champions are robust, In the game they can survive longer, they have high base armor, high hp, and magic resistance.
Champion Guides
Fighter champion guide featuring gameplay and items.
Last hit minion properly: Fighter champions need to get a lot of last hits in order to get faster xp, and gold to buy items. This is also known as farming.
High-Level Advantage: Try to get a higher level than your enemy it is an advantage for Fighter to win a lane and easy to farm.
Watch out for gank: Be aware of getting ganked by other enemy's mid lane or jungle, look at the minimap to see whose are missing from the map.
Teamfight: Set up the target that you want to take down during teamfight, as a fighter you should target enemy mage, assassin, and support.
In a team fight, Fighter has an advantage against assassins. As much damage as assassins, a Fighter can defeat them in duels.
Fighter Champions are hard against Marksman enemy's champion which has good crowd control abilities and range.
Item Guides
Physical damage: The higher physical damage the more easy fighter can kill the enemies. Buying physical damage items for your champion is a top priority.
Defend Item: Buying defensive items is important for fighter champions. They can easily kite by other enemy's champion. So, buying defensive items secure them to survive longer.
Armor Penetration: However, you get enough physical and defensive items. But, you buy armor penetration items to reduce armor of enemy's champions.
Example Item: Mortal Reminder and LordDominik's Regards.
Related Role Guides
End of Fighter Role Guides.