Find info about Olaf in League of Legends Wild Rift including champion abilities, counters, and skins here.
Olaf Overview
You need 5500 blue essence to unlock Olaf.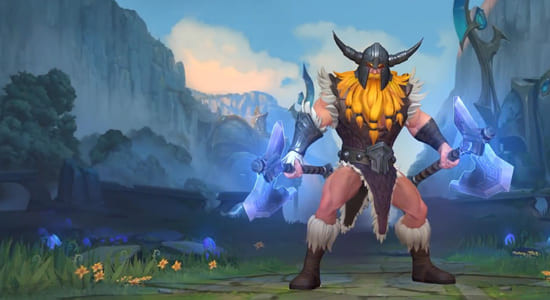 Olaf is in fighter role of League of Legends Wild Rift. Olaf is a melee champion that has attack speed ability, life steal, and monstrous ultimate. Olaf usually play in Baron Lane and Jungle.
Olaf Abilities Info & Ability Order
All about Olaf abilities detail with damage, cooldown, and ability order.
| | |
| --- | --- |
| Ability | Name |
| Passive | Berserker Rage |
| 1st skill | Undertow |
| 2nd skill | Vicious Strikes |
| 3rd skill | Reckless Swing |
| Ultimate | Ragnarok |
Olaf abilities detail is coming soon!
Ability Order
Here is a recommend skill order for Olaf.
Ability Order ⇒

1

4
6
8
2
12
14
15
3
7
10
11
5
9
13
Olaf Counters - Strong & Weak Against
All about Olaf counters against strong and weak champions.
Champions that Olaf Counter
Olaf can counter other champions that have low defend and mobility.
Champions that counter Olaf
To counter load, you need to pick champions that have skill to dodge him and try not to duel fight with him.
Olaf Build Page
Here is a recommend build for Olaf.
Olaf Skins - Rarity, Price, & How To Get
View all Olaf skins in Wild Rift here featuring skins rarity, price, and how to get it.
Brolaf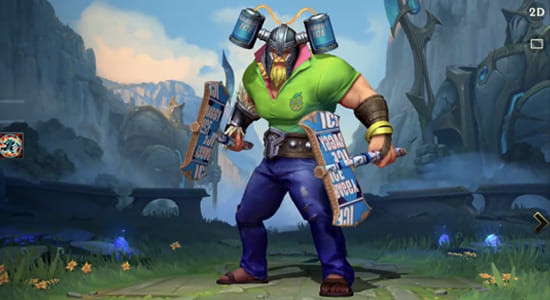 Name: Brolaf
Rarity: N/A
Price: N/A
How to get: N/A
More Champions Guide
Wild Rift Champion list
End of Olaf Guide.