Find info about Blitzcrank in League of Legends Wild Rift including champion abilities, counters, and skins here.
Blitzcrank Overview
You need 5500 blue essences to unlock Blitzcrank.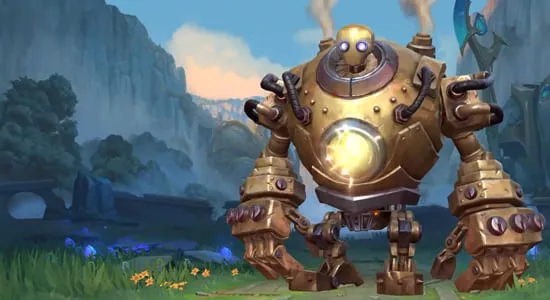 Blitzcrank is in tank and support roles of League of Legends Wild Rift. Blitzcrank is champion that has stunning, knock up, and high armor ultimate. Blitzcrank is commonly play in Baron lane.
Blitzcrank Abilities Info & Ability Order
All about Blitzcrank detail with damage, cooldown, and ability order
| | |
| --- | --- |
| Abilities | Name |
| Passive | Mana Barrier |
| 1st Skill | Rocket Grab |
| 2nd Skill | Overdrive |
| 3rd Skill | Power Fist |
| Ultimate | Static Field |
Mana Barrier

Gains a shield that absorbs 104 damage (30% Mana) for 10 seconds upon failing below 35% Health.
Cooldown: 50s
Rocket Grab

Fire his right hand to deal 80 magic damage (80 + 80 Magic damage) and pull the target to Blitzcrank.
Cooldown: 20s
Mana: 100
Overdrive

Gains 70% decaying Movement Speed and 30% Attack Speed for 4 seconds.
When Overdrive ends, Blitzcrank is slowed by 30% for 1 second.
Cooldown: 15s
Mana Cost: 75
Power Fist

Empowers his next attack to critically strike for 105 physical damage (180% Attack Damage) and knock up the target.
Cooldown: 10s
Mana Cost: 25
Static Field

Passive: While Static Field is off cooldown, attacks mark enemies to deal 40 Magic damage (40+15% Magic Damage) after 1 second.
Active: Deals 250 magic damage (250+80% Magic Damage) to nearby enemies and silences them for 1 second.
Cooldown: 60s
Mana Cost: 100
Ability Order
Here is the recommended skill order for Blitzcrank:
Ability Order ⇒

1

4
6
10
3
7
11
12
2
8
14
15
5
9
13
Blitzcrank Counters - Strong & Weak Against
All about Blitzcrank counters against strong and weak champions.
Champions that Blitzcrank counter
Blitzcrank easily counter champion that has low health and easy grab by using 1st skill.
Champions that counter Blitzcrank
To counter Blitcrank you need to block his 1st skill or use your skill to escape if you get pull.
Blitzcrank Build Page
Here is a recommended build for Blitzcrank.
View Blitzcrank Build, Runes, & Summoner Spells
Blitzcrank Skins - Rarity, Price, & How To Get
View all Blitzcrank skin in Wild Rift here featuring rarity, price, and how to get it.
Battle Boss Blitzcrank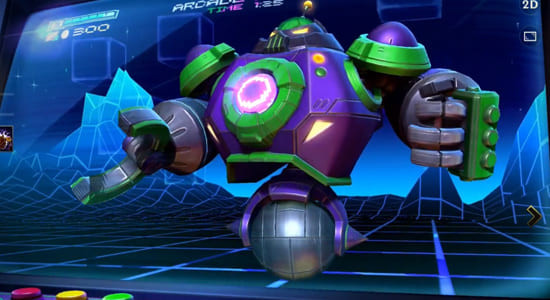 Name: Battle Boss
Rarity: Epic
Price: 990 Wild Core
How to get Battle Boss Blitzcrank: In the store
Boom Boom Blitzcrank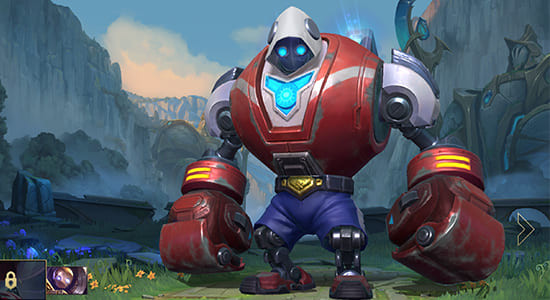 Name: Boom Boom Blitzcrank
Rarity: Rare
Price: 525 Wild Core
How to get Boom Boom Blitzcrank: In the store
Blitzcrank Gameplay In Wild Rift
Special thanks to Elgin Gaming for allowing us to put his video in our content. Go and subscribe to his youtube channel.
More Champion Guide
Wild Rift Champion list
End of Blitzcrank Guide