Find info about Miss Fortune in League of Legends Wild Rift including champion abilities, counters, and skins here.
Miss Fortune Overview
You need 5500 Blue Motes to unlock Miss Fortune.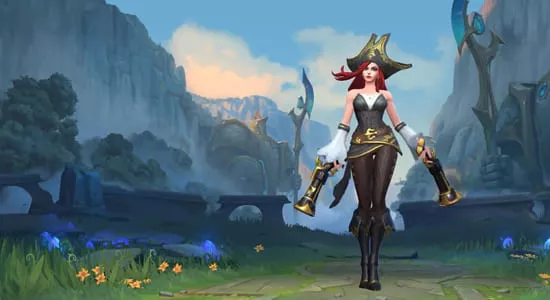 Miss Fortune is a marksman and mage role of League of Legends Wild Rift. Miss Fortune is a range attack damage carry (adc) which has very high burst damage, slow ability, and powerful channel ultimate. Miss Fortune is commonly play in Dragon lane.
Miss Fortune Abilities Info & Ability Order
All about Miss Fortune abilities detail with damage, cooldown , and ability order.
| | |
| --- | --- |
| Abilities | Name |
| Passive | Love Tap |
| 1st skill | Double Up |
| 2nd skill | Strut |
| 3rd skill | Make it rain |
| Ultimate | Bullet Time |
Love Tap - Passive Ability

When attacking a new enemy deal 23 bonus physical damage (44% AD).
Double Up - 1st Ability

Fires a short that ricochets behind the first enemy hit, dealing 88 physical damage (30+110% AD + 35% AP). The second hit will critically strike.
Mana: 40
Cooldown: 6 seconds
Strut - 2nd Ability

Passive
After 5 seconds of not taking damage, gain 60 movement speed. After another 5 seconds, this bonus increases to 120.
Active
Fully Activates Strut's Movement speed and grants 40% attack speed for 4 seconds. Love Taps reduce the cooldown of Strut by 2 seconds.
Mana: 30
Cooldown: 12 seconds
Make It Rain - 3rd Ability

Rains down bullets on an area for 2 seconds, dealing 16 magic damage (10 + 10% AP) every quarter second and slowing enemies by 30%.
Mana: 80
Cooldown: 16 seconds
Bullet Time - Ultimate Ability

Channels a 3 second barrage of bullets, with 12 waves that each deal 39 physical damage (0 + 75% AD + 20% AP). Each wave can Crit for 120% damage.
Mana: 100
Cooldown: 80 seconds
Ability Order
Here is recommend skill order for Miss Fortune:
Ability Order ⇒

1

4
6
7
2
8
10
11
3
12
14
15
5
9
13
Miss Fortune Counters - Strong & Weak Against
All about Miss Fortune counters against strong and weak champions.
Champions that Miss Fortune Counter
Miss Fortune can counter champions that has low damage early game or short attack range.
Champions that counter Miss Fortune
Miss Fortune is weak against champions that has disabled ability, and dash or blink to get out of her ultimate.
Miss Fortune Build Page
Recommended items for Miss Fortune to build:
View more info of Miss Fortune build guide down below.
Miss Fortune Skins - Rarity, Price, & How To Get
View all Miss Fortune skins in Wild Rift here featuring skin rarity, price, and how to get it.
Captain Fortune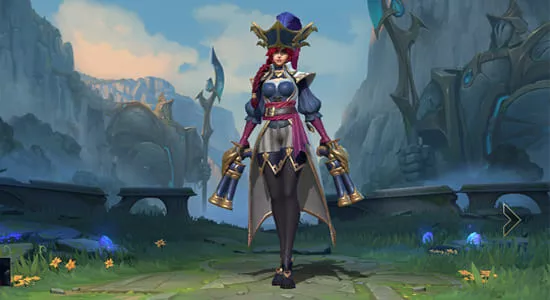 Name: Captain Fortune
Rarity: Rare.
Price: 725 Wild Cores.
How to get Captain Fortune: Buy in Store.
Cowgirl Miss Fortune Skin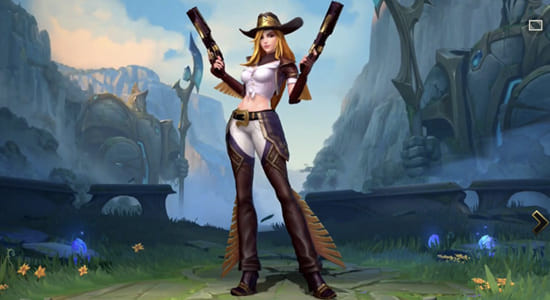 Skin name: Cowgirl Miss Fortune
Rarity: Rare.
Price: 525 Wild Cores.
How to get Cowgirl Miss Fortune: Buy in Store.
More Champions Guide
Wild Rift Champion list
End of Miss Fortune Guide