Find info about Fizz in League of Legend Wild Rift including champion abilities, counters, and skins here.
Fizz Overview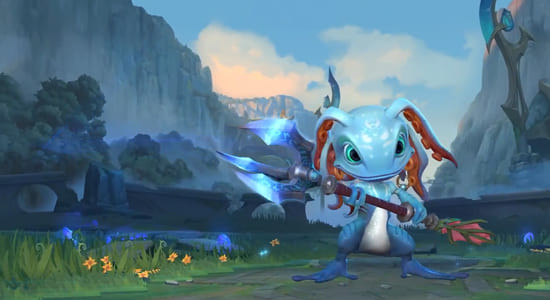 Fizz is in assassin and mage role of League of Legends Wild Rift. Fizz is a melee champion that deal magic damage with spell cast abilities, blink, slow and knock up ultimate. Fizz is generally playing in Mid lane.
Fizz Abilities Info & Abilities Order
All about Fizz abilities detail with damage, cooldown, and abilities order.
| | |
| --- | --- |
| Ability | Name |
| | Seastone Trident - Passive |
| | Urchin Strike - 1st skill |
| | Rending Wave - 2nd skill |
| | Playful/Trickster - 3rd skill |
| | Chum the Waters - Ultimate |
Seastone Trident

Attacks deal an additional 22 magic damage (22 + 40%AP) over 3s.
Urchin Strike

Dashes through target enemy, dealing 10 magic damage (10 + 55%AP) plus 58 physical damage (100%AD) and applying on-hit effects.
Cooldown: 8s
Mana: 50
Rending Wave

Empowers the next attack to deal 50 bonus magic damage (50 +50%AP). Additional attacks within 5s deal 10 bonus magic damage (10 + 35%AP).
Killing a unit with the first attack reduces Rending Wave's cooldown to 1s.
Cooldown: 10s
Mana: 30
Playful/Trickster

Vaults to target location, becoming untargetable while balanced on the trident. After 1.2s, Fizz hops down with a large splash that deals 70 magic damage (70 + 70%AP) and slows enemies hit by 40% for 2s.
Re-cast: Hop down early towards a direction, but deal damage in a smaller splash that does not slow enemies.
Cooldown: 16s
Mana: 95
Chum the Waters

Launches a fish in target direction that attaches to the first champion hit and reveals them. After 2s, the fish attracts a shark that knocks up its target and knocks away enemies around them. The farther the fish travels, the larger the shark it will attract, dealing 150 to 350 magic damage (150 + 60%AP to 350 + 120%AP) and slowing enemies hit by 40% to 80% based on the size of the shark.
Cooldown: 65s
Mana: 100
Ability Order
Here is recommend skill order for Fizz
Ability Order ⇒
2
12
14
15

1

7
10
11
3
4
6
8
5
9
13
Fizz Counters - Strong & Weak Against
All about Fizz counter against strong and weak champions.
Champions that Fizz Counter
Fizz counter champion that has lower defensive ability and low mobility.
Champions that counter Fizz
Fizz is weak against champions that have longer range and stun abilities.
Fizz Build Page
Recommend items for Fizz to build:
Fizz Skins - Rarity, Price, & How to Get
View all Fizz skins in Wild Rfit featuring skin name, rarity, price, and how to get it.
Super Galaxy Fizz Skin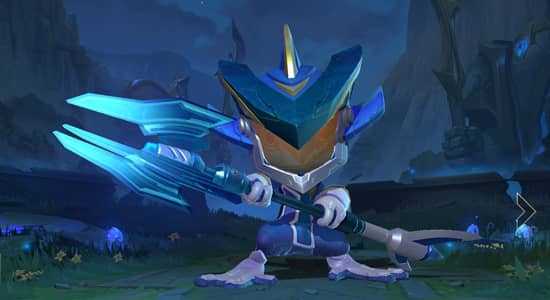 Skin Name: Super Galaxy Fizz
Rarity: Epic
Price: 990 Wild Cores
How to Get Super Galaxy Fizz: Get in Store
Void Fizz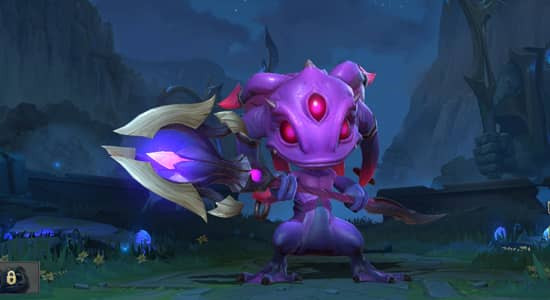 Skin Name: Void Fizz
Rarity: Epic
Price: 990 Wild Cores
How to Get Void Fizz: Get in Store
More Champions Guide
Wild Rift Champions List
End of Fizz Guide