Find info about Garen in League of Legends Wild Rift including champion abilities, counters, and skins here.
Garen Overview
You need 5500 blue motes or 725 wild cores to unlock Garen.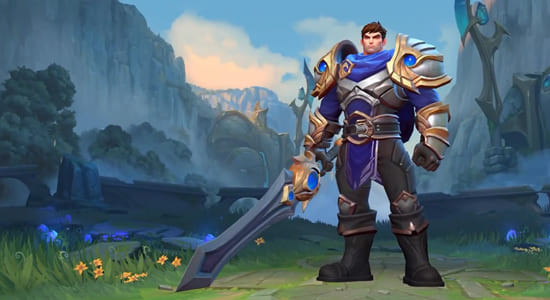 Garen is in tank and fighter roles of League of Legends Wild Rift. Garen is a melee champion that has his abilities such as stun, shield, and true damage ultimate. Garen usually play in Baron Lane.
Garen Abilities Info & Ability Order
All about Garen abilities detail with damage, cooldown, and ability order.
| | |
| --- | --- |
| Ability | Name |
| Passive | Perseverance |
| 1st skill | Decisive Strike |
| 2nd skill | Courage |
| 3rd skill | Judgment |
| Ultimate | Demacian Justice |
Perseverance

If Garen has not been struck by damage or enemy abilities within the last 5 seconds, he regenerates 1.2% missing health per second.
Decisive Strike

Cooldown: 8s
Breaks free from all slows, becoming immune to them for 0.5 seconds and gaining 30% movement speed for 3 seconds.
The next attack within 3 seconds is empowered to deals with 56 physical damage (30 + 40% attack damage) and silence the target for 1.5seconds.
Courage

Cooldown: 18s
Reduce damage taken for 2 seconds. For the first 1 second, damage is reduced by 60% and Garen gains 60% Tenacity.
Damage is reduced by 30% for the remaining duration.
Tenacity reduces the duration of most movement impairing effects.
Judgment

Cooldown: 9s
Rapidly spin in a bladestorm for 3 seconds, dealing 31 physical damage (15 + 25%attack damage) 8 times. Enemies hit by the bladestorm's edge are critically struck for 125% damage.
Re-Cast: Stops spinning
Deals 60% damage to minions.
Demacian Justice

Cooldown: 65s
Calls forth the might of Demacia to execute an enemy champion, dealing true damage equal to 150 plus 20% of the target's missing health. Nearby enemies also take 50% of this damage.
Ability Order
Here is a recommend skill order for Garen.
Ability Order ⇒

1

4
6
8
3
12
14
15
2
7
10
11
5
9
13
Garen Counters - Strong & Weak Against
All about Garen counter against strong and weak champions.
Champions that Garen counter
Garen easily counter the other champion which has low mobility and low defend in the early game.
Champions that counter Garen
To counter Garen, you need to pick champions that have high mobility & stun to kite him.
Garen Build - Page
Here is a recommend build for Garen.
Garen Skins - Rarity, Price, & How To Get
View all Garen skins in Wild Rift here featuring rarity, price, and how to get it.
Rogue Admiral Garen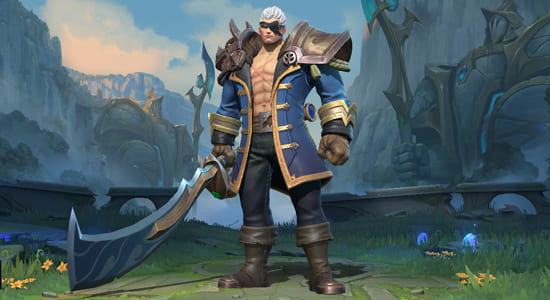 Skin Name: Rogue Admiral Garen
Rarity: Rare
Price: 525 Wild Cores
How to get Rogue Admiral Garen: Get in Store
Dreadnight Garen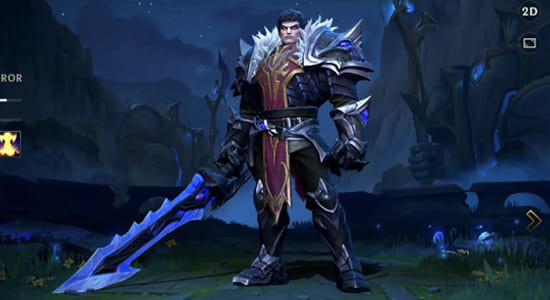 Name: Dreadnight Garen
Rarity: Rare
Price: 725 Wild Cores
How to get Dreadnight Garen: Get in Store
Garen Gameplay in Wild Rift
Special thanks to Elgin Gaming for allowing us to put his video in our content. Go and subscribe to his youtube channel.
More Champions Guide
Wild Rift Champion list
End of Garen Guide.