Find info about Vayne in League of Legends Wild Rift including champion abilities, counters, and skins here.
Vayne Overview
You need 5500 Blue Motes to unlock Vayne.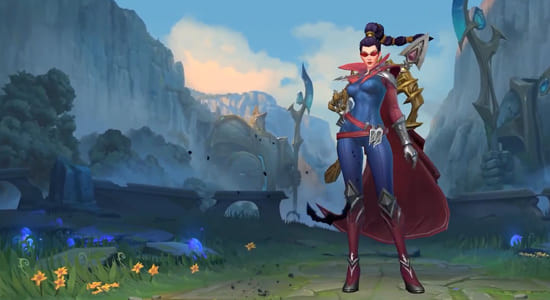 Vayne is in marksman and assassin role of League of Legends Wild Rift. Vayne has high physical damage passive that can burst a lot of damage, stun, and powerful ultimate. Vayne is commonly play in Dragon lane.
Vayne Abilities Info & Ability Order
All about Vayne abilities detail with damage, cooldown, and ability order.
| | |
| --- | --- |
| Abilities | Name |
| Passive | Night Hunter |
| 1st skill | Tumble |
| 2nd skill | Silver Bolts |
| 3rd skill | Condemn |
| Ultimate | Final Hour |
Night Hunter

Gains 30 Movement Speed when moving towards enemy champions. Final Hour: Gains 90 Movement Speed instead.
Tumble

Dashes forward and empowers her next attack to deal an additional 24 physical damage (40% attack damage).
Final Hour: Gains 1 second of invisibility on cast.
Cooldown: 3.5s.
Mana: 30.
Silver Bolts

Passive: Every third consecutive attack or ability on the same target deals additional true damage equal to 3% of the enemy's maximum health.
Active: Gains 40% Attack Speed for the next 3 attacks within 5 seconds and heals for 60% of the damage Silver Bolts dealt.
Cooldown: 16s.
Mana: 45.
Condemn

Fires a bolt that deals 50 physical damage (50+ 50% bonus attack damage) and knocks back. If enemies are knocked into a wall, they take an additional 75 physical damage (75 + 75% bonus attack damage) and stunned for 1.5s.
Cooldown: 18s.
Mana: 90.
Final Hour

Gains 20 Attack Damage and strengthens Night Hunter and Tumble for 8 seconds.
When an enemy champion damaged by Vayne dies within 3 seconds, Final Hour's duration is extended by 4 seconds, up to an additional 8 seconds.
Cooldown: 100s.
Mana: 80.
Ability Order
Here is recommend skill order for Vayne:
Ability Order ⇒

1

4
6
7
2
8
10
11
3
12
14
15
5
9
13
Vayne Counters - Strong & Weak Against
All about Vayne counter against strong and weak champions.
Champions that Vayne Counter
Vayne can counter champions that has low mobility, no escaping skills, and low attack speed.
Champions that counter Vayne
Vayne is weak against champions that can disable her when fighting such as blind, stun, root and more.
Vayne Build Page
Recommended items for Vayne to build:
View more info about Vayne build guide down below.
Vayne Skins - Rarity, Price, & How To Get
View all Vayne skins in Wild Rift here featuring skin rarity, price, and how to get it.
Dragonslayer Vayne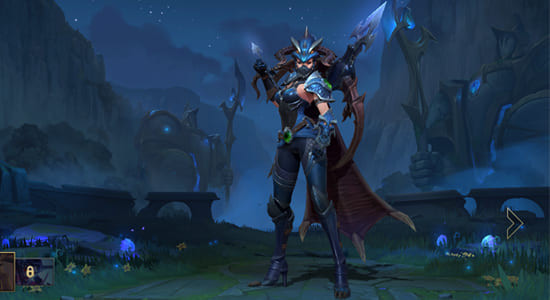 Name: Dragonslayer Vayne
Rarity: Rare.
Price: 725 Wild Cores.
how to get Dragonslayer Vayne: Buy in Store.
Arclight Vayne Skin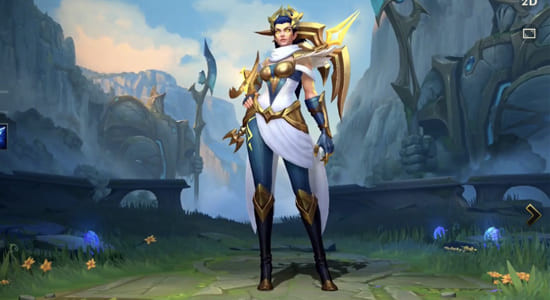 Skin name: Arclight Vayne
Rarity: Rare.
Price: 725 Wild Cores.
How to get Arclight Vayne: Buy in Store.
Vayne Gameplay in Wild Rift
View Vayne gameplay highlight in League of Legends Wild Rift here:
Special thanks to Elgin Gaming for allowing us to put his video in our content. Go and subscribe to his youtube channel.
More Champions Guide
Wild Rift Champion list
End of Vayne Guide