Find info about Zed in League of Legends Wild Rift including champion abilities, counters, and skins here.
Zed Overview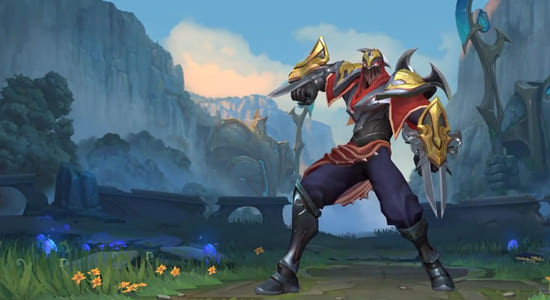 Zed is in assassin role of League of Legends Wild Rift. Zed is a melee champion that deals physical damage with spell cast abilities, shadow blink, slow and invisible as he uses his ultimate. Zed is generally playing in Mid lane.
Zed Abilities Info & Abilities Order
All about Zed abilities detail with damage, cooldown, and abilities order.
| | |
| --- | --- |
| Ability | Name |
| | Contempt for the Weak - Passive |
| | Razor Shuriken - 1st skill |
| | Living Shadow - 2nd skill |
| | Shadow Slash - 3rd skill |
| | Death Mark - Ultimate |
Contempt for the Weak

Zed's attacks against enemies below 50% Health deal bonus magic damage equal to 7% of their maximum Health. (10s cooldown per unique enemy).
Razor Shuriken

Zed and his shadows throw their shurikens, each dealing 80 physical damage (80 + 100%AD) to the first enemy they hit and 48 physical damage (48 + 60%AD) to other enemies in their path.
Cooldown: 6s
Energy: 70
Living Shadow

Passive: Zed gains 35 Energy whenever an ability strikes the same enemy twice. Energy can only be gained once per cast ability.
Active: Zed's shadow dashes forward, remaining in place for 4.5s. Reactivating Living Shadow will cause Zed to swap positions with his shadow.
Cooldown: 20s
Energy: 35
Shadow Slash

Zed and his shadows slash, each dealing 70 physical damage (70 + 80% bonus AD) to nearby enemies and slowing them by 25% for 1.5s.
Each enemy champion hit by Zed's slash reduces Living Shadow's cooldown by 2s.
Cooldown: 5s
Energy: 50
Death Mark

Zed becomes untargetable and dashes to target enemy champion, marking them. After 3.5s, the mark triggers, dealing physical damage equal to 64 (100%AD) plus 25% of all damage dealt to the target by Zed while the mark was active.
The dash leaves a shadow behind for 6s. Zed reactivate Death Mark to switch positions with this shadow.
Cooldown: 90s
Ability Order
Here is recommend skill order for Zed
Ability Order ⇒

1

4
6
8
3
12
14
15
2
7
10
11
5
9
13
Zed Counters - Strong & Weak Against
All about Zed counter against strong and weak champions.
Champions that Zed Counter
Zed counter champion that has no stun abilities and low mobility to get away from Zed.
Champions that counter Zed
Zed is weak against champions that have stun and disable abilities.
Zed Build Page
Recommend items for Zed to build:
Zed Skins - Rarity, Price, & How to Get
View all Zed skins in Wild Rift here featuring rarity, price, and how to get it.
Death Sworn Zed Skin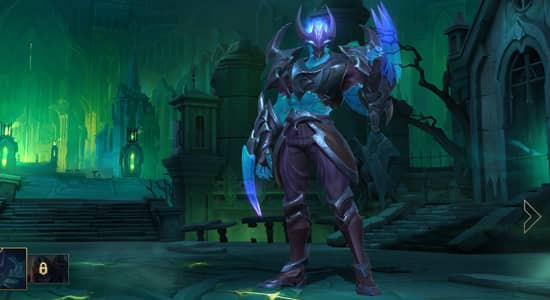 Skin name: Death Sworn Zed
Rarity: Epic
Price: 990 Wild Cores
How to get Death Sworn Zed: Get in Store
Shockblade Zed Skin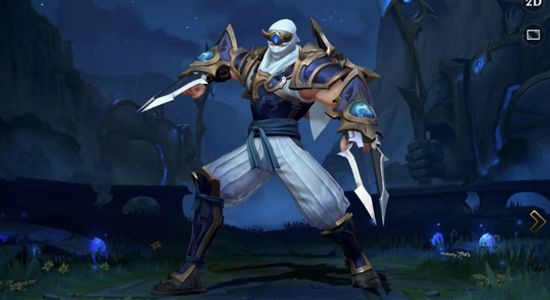 Skin name: Shockblade Zed
Rarity: Rare
Price: 725 Wild Cores
How to get Shockblade Zed: Get in Store
More Champions Guide
Wild Rift Champions List
End of Zed Guide