Swordfish is in assault rifle weapon of Call of Duty Mobile that fire a four-round burst with good damage and high accuracy. It also has low recoil which is good in close to long range gunfight.
To unlock Swordfish assault rifle you need to reach Tier 21 in Season 9 Battle pass. The weapon Swordfish first released in COD Mobile Season 9 2021.
Find Swordfish loadout attachments, perks, stats, and skins here.
Best Swordfish Loadout attachments in COD Mobile
Barrel: MIP Light
Laser: OWC Laser - Tactical
Underbarrel: Strike Foregrip
Ammunition: Halberd Mag
Rear Grip: Stippled Grip Tape
Here's why this is the best Swordfish loadout in COD Mobile that you should try:
We use MIP Light and OWC laser - Tactical to improve the gun ADS Speed and ADS Bullet spread.
While using Strike Foregrip as Swordfish underbarrel to reduces vertical recoil and squish some extra BSA.
We use Halberd Mag to increase the Swordfish burst round from 4 to 5 plus getting extra Damage range, BSA, and reduces up to 45% vertical recoil.
Our last attachments is Stippled Grip Tape as Swordfish rear grip to get even more ADS time and sprint-to-fire delay boost which is very useful for run-n-gun mechanic.
Overall, this Swordfish attachments build to focus on increase your ADS speed and Bullet spread accuracy while reducing it vertical recoil so you can hit your shot easier.
Best Perks to use with Swordfish in COD Mobile
| | | |
| --- | --- | --- |
| Lightweight | Toughness | High Alert |
We use Lightweight help increase your sprinting speed and Toughness to reduce aim punch which allows you to win more gunfight and High Alert to visually hint you which sides you getting shot from.
Swordfish Stats - Damage, Fire Rate, & Accuracy
| | |
| --- | --- |
| Swordfish | Stats |
| Damage: | 24 |
| Fire Rate: | 71 |
| Accuracy: | 46 |
| Tier: | C |
Best gun in Call of Duty Mobile
In CoD Mobile Swordfish deal 24 damage to body, 32 headshot and 20 to legs. It is a powerful gun that can kill an enemy with 1 burst if you hit all your shots.
Swordfish Skins name, rarity, & How to get
Here you can find all Swordfish skins in Call of Duty Mobile with rarity detail and how to unlock the skin.
Swordfish - Smeared Hand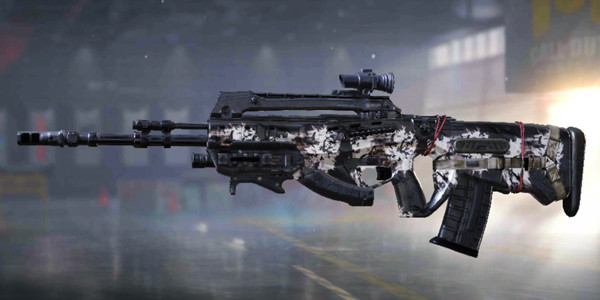 Name: Smeared Hand
Rarity: Epic
How to get Swordfish Smeared Hand: Unlock this skin in Metal Hunter Lucky Box.
Swordfish - Arid Shroud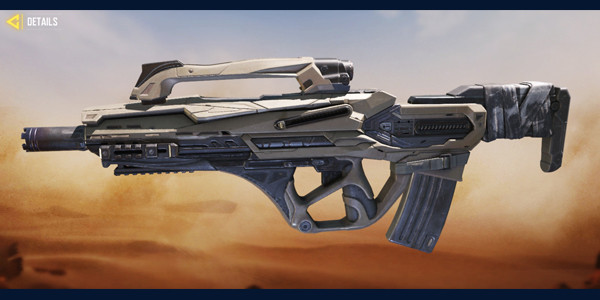 Name: Arid Shroud
Rarity: Epic
How to get Swordfish Arid Shroud: Unlock this skin in S4 2022 BP Premium Tier 10.
Swordfish - Mechanical God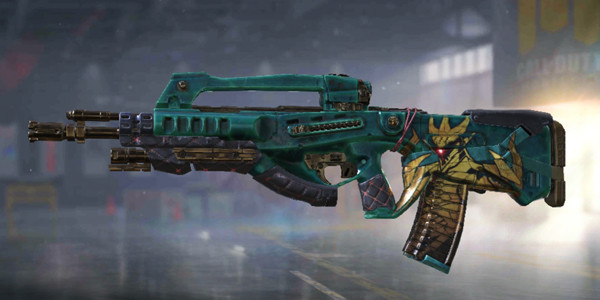 Name: Mechanical God
Rarity: Epic
How to get Swordfish Mechanical God: Unlock this skin in BR Heat.
Swordfish - Thunderclap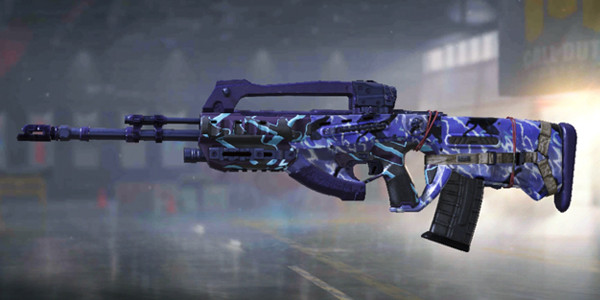 Name: Thunderclap
Rarity: Rare
How to get Swordfish Thundeclap: Unlock this skin in S3 2022 Lucky Draw.
Swordfish Vitamin Punch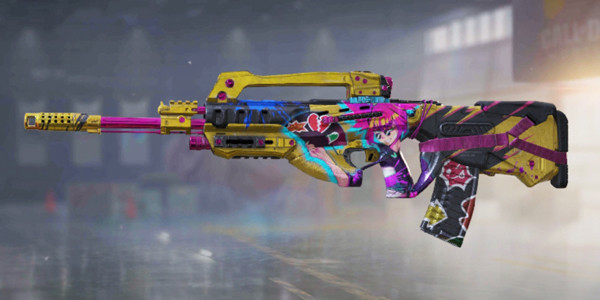 Name: Vitamin Punch
Rarity: Epic
How to get Swordfish Vitamin Punch: Unlock this skin in Heartstopper Crate.
Swordfish Calaca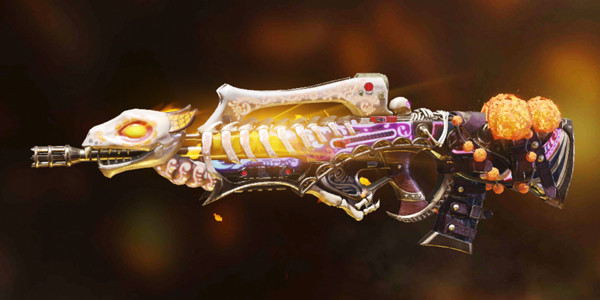 Rarity: Legendary
How to get Swordfish Calaca: Unlock this skin in Ancestral Remembrance Draw.
Swordfish MK2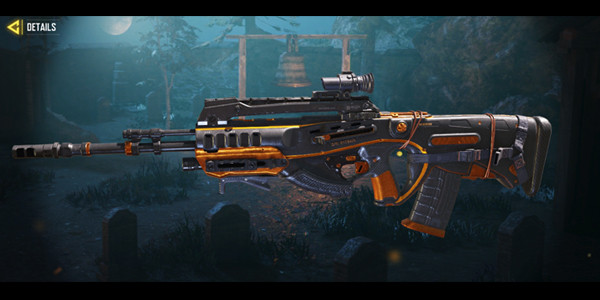 Rarity: Epic
Unlock Swordfish MK2 by reaching Tier 50 in Season 9 Premium Battle pass.
Other Assault Rifle
All Weapon List