COD Mobile Season 10 Shadows Return is out now. Find the best gun in Call of Duty Mobile Season 10 2021 here!
COD Mobile Best Guns Season 10 Tier List - 2021
| | |
| --- | --- |
| Tier | Weapon name |
| SS | Type 25, Holger 26, QQ9, M13, PP19 Bizon, AS VAL, DL Q33, SVD, CBR4, HS0405 |
| S | DR-H, Locus, RUS-79U, Fennec, LK24, Swordfish, KN-44, AK117, Man-O-War, Rytec AMR, KRM-262, Chopper, SKS, Outlaw |
| A | MX9, QXR, Peacekeeper MK2, CR-56 Amax, ASM10, HVK-30, AK-47, R9-0, Arctic.50, XPR-50, BK57, Hades, SP-R 208 |
| B | HBRa3, ICR-1, GKS, FR.556, AGR 556, HG 40, M4, MK2, BY16, Kilo Bolt-Action |
| C | Echo, M16, Razorback, Cordite, M4LMG, Pharo, MSMC, PWD-57, RPD, UL736, S36 |
| D | M21 EBR, NA-45, Striker, Chicom, HS2126 |
Note: We've created this tier list result by testing all guns in training range.
Image version: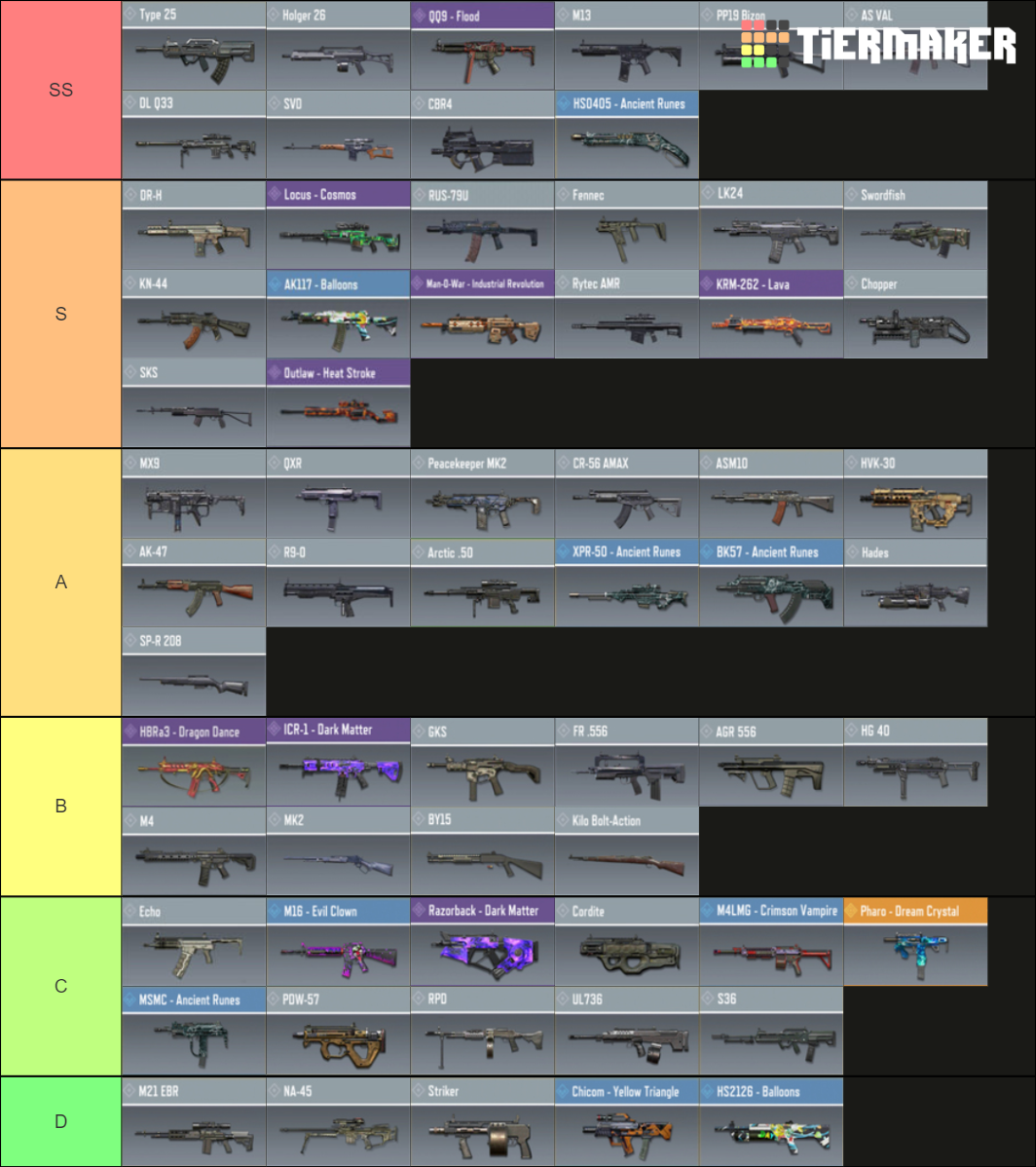 Best Gun in COD Mobile Season 10 2021
The top 10 best gun in Call of Duty Mobile Season 10 2021 are:
Type 25
Holger 26
QQ9
M13
PP19 Bizon
AS VAL
DL Q33
SVD
CBR4
HS0405.
There are 60 Call of Duty Mobile guns but only the best guns likes Type 25, Holger 26, QQ9, PP19, DL Q33 are use in high rank matches. Wonder why?
10. HS0405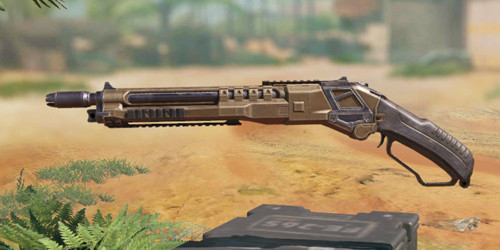 Ranking number 10 in Season 10 is the HS0405, this shotgun can 1 shot enemy in 5 meters range dealing up to 319 damage with fast rechamber time.
Tips: When you use HS0405 aiming down sight is more accurate, aim at the body area for maximum damage.
9. CBR4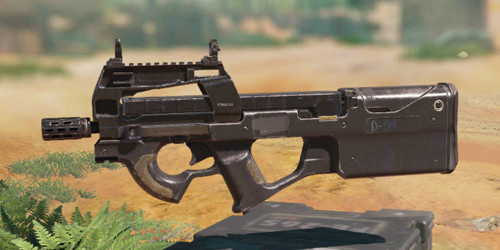 Ranking number 9 in the list is the CBR4, this new SMG can deal up to 24 damage with decent very fast fire rate and low recoil control needed.
The combination of very fast fire rate and good damage make CBR4 really good to use for close distance gunfight.
8. SVD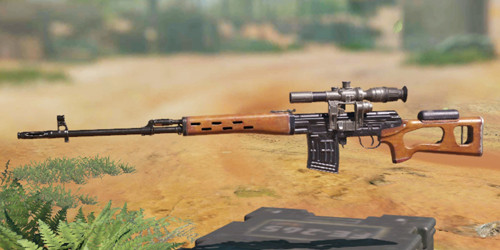 Ranking number 8 in Season 10 is the SVD, a powerful semi-automatic sniper that can 1 shot enemy up to 30 meters when hitting the upper chest area.
SVD default scope is a little harder to use, so we recommended 3x Tactical Scope A instead it is very convenient especially for multiple kills attempt.
7. DL Q33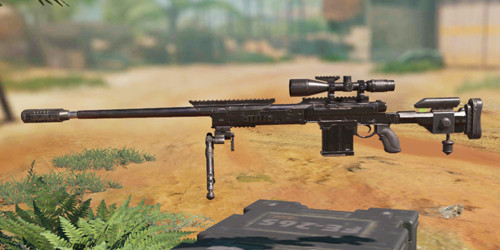 Ranking number 7 in Season 10 is the DL Q33, a powerful sniper that can 1 shot enemy up to 40 meters dealing 207 headshot and 135 to the upper chest.
DL Q33 is a technical sniper that has good accuracy and good mobility which is good for passive players that like to pick a spot and farm kills.
6. AS VAL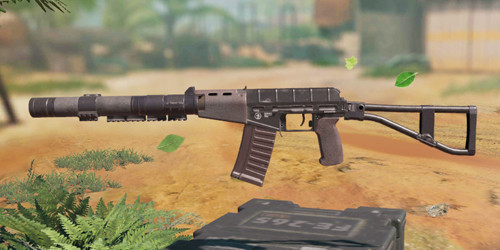 Ranking number 6 is the AS VAL, this assault rifle deal 37 headshot and up to 27 damage to the body. The damage start to drop off after 20 meters range.
The AS VAL has insanely high fire rate and good recoil control which is really good to use for close to mid range combat.
5. PP19 Bizon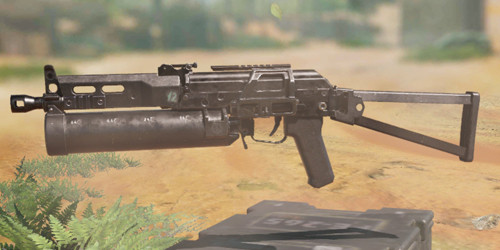 Ranking number 5 is the PP19 Bizon, this gun is also a SMG that deal up to 31 damage to the head and 26 to the body though the damage started to drop after 5 meters.
The PP19 has very large magazine which is really good to get a lot of kills in game mode like hardpoint and domination the most popular game mode in rank.
4. M13
M13 is the best mid range assault rifle in Season 10 2021, this assault rifle has 36 headshot and 26 body shot damage and it can use up to 30 meters range.
The M13 has low horizontal recoil, that make the overall recoil fairly easy to control and it also has very fast fire rate which make long range beam very effective.
3. QQ9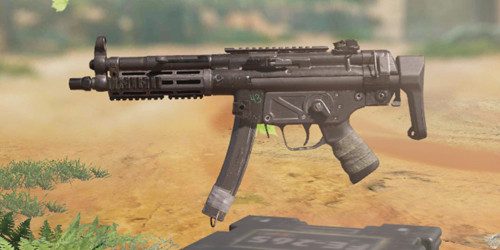 Ranking number 3 in our tier list is the QQ9, this SMG is very well known of it high mobility run n gun that deal 27 headshot and 25 damage to the chest area.
The QQ9 has extremely fast fire rate which mean it run out of ammo very fast and the recoil is also a lot stronger than other SMG.
2. Holger 26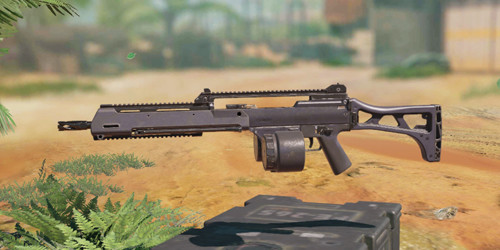 Holger 26 is the best Light machine gun to use in Season 10 2021, this LMG deal up to 37 headshot and 31 to the body up to 20 meters range.
The Holger 26 has very fast time to kill with low recoil control, fast fire rate and it is very good to use for long range combat.
1. Type 25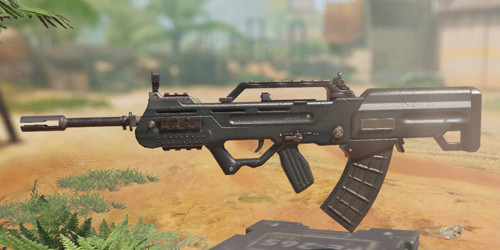 The best gun in Season 10 2021 is the Type 25, this gun receive a big buffs in this season, the fire rate got increased, as well as the damage to the abdomen which make close range gunfight stronger.
Tip: When using Type 25 we highly recommend you to use Stopping Power Reload since it help increase damage and only added small percentage of recoil.
Weapon Tier Explained
We use Letter like "SS, S, A, B, C, D" to designate the weapon overall performance:
SS: Meta guns.
S: Best guns that are not Meta.
A: Great guns to use for fun.
B: Good guns with good performance.
C: Decent guns overall.
D: Decent performance guns.
Overall, If you are trying to climb Series 4 ranked using SS guns are the best way to go, however if you are just wanting to have fun you can use the outside meta weapons.