Find Switchblade X9 guide in Call of Duty: Mobile featuring best attachments, perks, stats, skin blueprints here.
Switchblade X9 Overview
You can unlock Switchblade X9 in Season 7 Battle pass tier 21.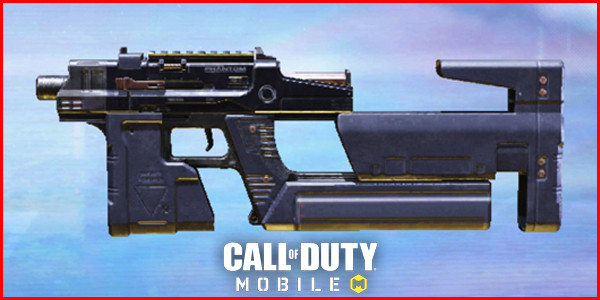 Switchblade X9 is a brand new SMG in COD Mobile Season 7. The X9 is a good SMG that deal 27 damage with extremely fast fire rate and high mobility, great for close range run n gun.
Switchblade X9 Damage Multiplier
The Switchblade X9 has 1.3x Head & Neck damage multiplier, 1.2x Upper Chest, 1.1x Upper Arm, and 0.9x to Stomach, Legs, & Lower Arm.
When using Switchblade X9 we recommend you to hit the upper body damage most of the time to get that 4 shots kill, if you manage to hit 1 headshot there is a possibilities to reduce the time to kill.
Best Switchblade X9 Loadout - Attachments Guide
We know that this SMG is a prime close range run n gun so when building the attachments for it we focus on improve the gun overall accuracy, recoil control, and improve the damage range.
Here's the best Switchblade X9 loadout in COD Mobile:
Muzzle: Monolithic Suppressor.
Barrel: MIP Extended Light Barrel.
Stock: YKM Light Stock.
Laser: OWC Laser - Tactical.
Ammunition: Extended Mag A.
Image Version: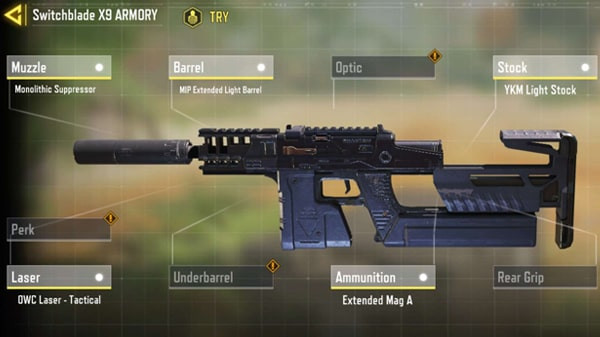 This is by far the best Switchblade X9 attachments that we recommend, it helps silence gun firing noise, improve bullet spread accuracy, quicken ADS & ADS Movement speed, and increase the magazine capacity.
Switchblade X9 Weapon Stats & Tier
Note: This is the Switchblade X9 Weapon stats change after using our recommend loadout:
| | |
| --- | --- |
| Switchblade X9 | Stats & Tier |
| Damage: | 27 |
| Fire Rate: | 85 |
| Accuracy: | 52 |
| Mobility: | 106 |
| Range: | 45 |
| Control: | 37 |
| Tier: | S |
Best gun in Call of Duty Mobile
As you can see, with our recommend attachments for Switchblade X9 we can improve the overall Accuracy, Range, while only sacrifice a tick of mobility.
Best Switchblade X9 Perks
Here is our recommendation on choosing the best perks to go with our Switchblade X9 loadout:
| | |
| --- | --- |
| Icon | Description |
| Lightweight | Sprinting speed is increased by 10% and fall damage is greatly reduced. |
| Toughness | Flinch when being shot is reduced by 60%. |
| Hardline | Increases points earned from killing enemies by 25%. |
Using these perks can improve your mobility, reduces a majority of hit flinch when getting shot at, and boost your scorestreak progression.
Switchblade X9 Skins & Blueprints List
In COD Mobile Skins and Blueprints add an artistic look to the gun, make the gun shape unique, and improve your experience with the weapon. Find Switchblade X9 skins in COD Mobile here:
Switchblade X9 - Bun Bun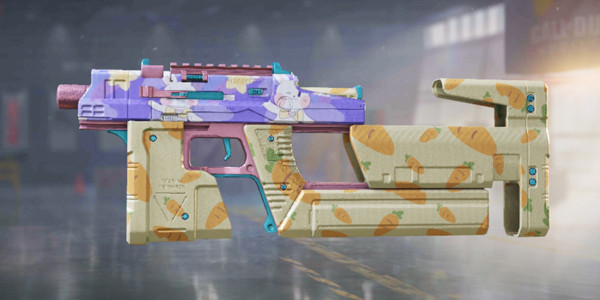 Name: Bun Bun
Rarity: Rare
How to get Switchblade X9 Bun Bun: Unlock this skin in Opera Blues Lucky Box.
Switchblade X9 - Tarnished Veil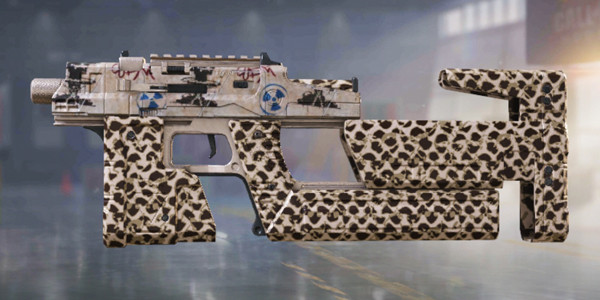 Name: Tarnished Veil
Rarity: Rare
How to get Switchblade X9 Tarnished Veil: Unlock this skin in S2 2023 BP Free tier 1.
Switchblade X9 - Neon Legend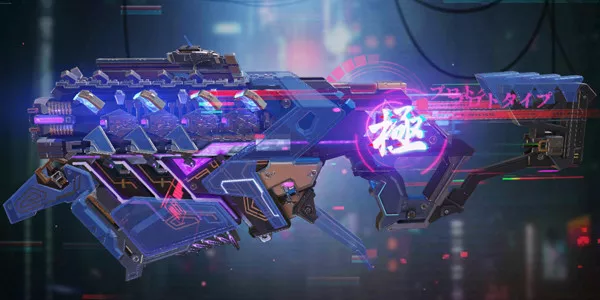 Rarity: Mythic
How to get Switchblade X9 Neon Legend: Unlock this skin in SAC_2045 Mythic Drop.
Switchblade X9 - Kyoto Steel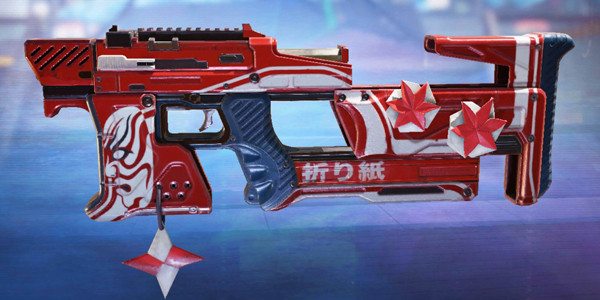 Rarity: Epic
How to get Switchblade X9 Kyoto Steel: Unlock this skin in S7 Battle Pass Premium tier 50.
Other Submachine Gun
All Weapon List