The Striker 45 is the newest SMG release in COD Mobile Season 7. Find out how good this weapon is and get the best Striker 45 loadout down below.
How to Unlock Striker 45 SMG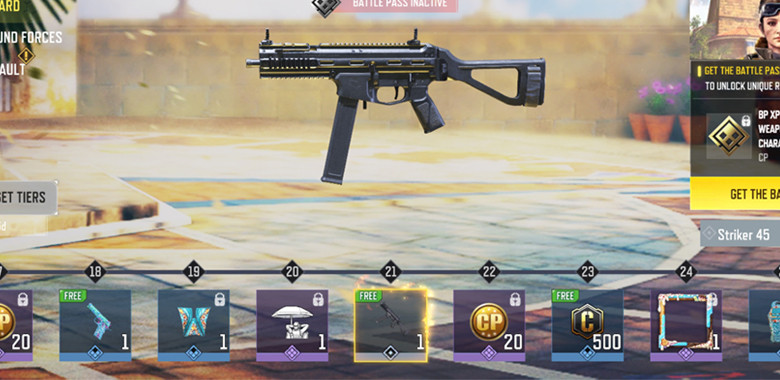 In Season 7 there are two ways for you to unlock the Striker 45:
If you are a free to play player, you can unlock the Striker 45 by reaching tier 20 in Season 7 Battle Pass.
If you want a Striker 45 epic skin, first you will need to buy the battle pass and reach tier 50. You will unlock both the base Striker 45 and epic version.
Best Striker 45 Attachments in COD Mobile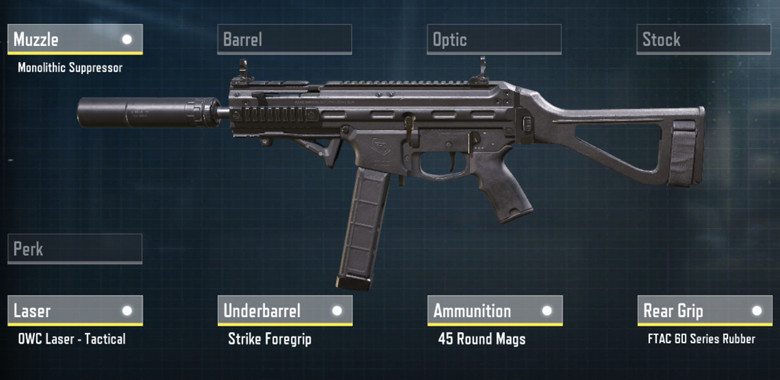 Here is our recommendation to build the best attachments for Striker 45 SMG in Call of Duty Mobile:
Muzzle: Monolithic Suppressor
Laser: OWC Laser - Tactical
Underbarrel: Strike Foregrip
Ammunition: 45 Round Mags
Rear Grip: FTAC 60 Series Rubber
We recommend you to use the Monolithic Suppressor to silence the weapon when firing and increase the damage range up to 25% to make the gun better at medium range combat.
The Laser you should use is the OWC Laser - Tactical to make the gun ADS quicker and improve the ADS Bullet spread to make the gun more accurate.
For the underbarrel, you should use the Strike Foregrip to reduce the weapon vertical recoil and improve ADS bullet spread.
We also add an extra 20 magazine capacity to the weapon and increase it up to 45 ammo per magazine by using the 45 Round Mags.
Lastly, we use the FTAC 60 Series Rubber rear grip to improve the weapon vertical recoil control even more.
Overall, this is a great attachment for the Striker 45 to perform better in close and medium range, lower its high recoil control and make the gun more accurate.
Best Secondary to use with Striker 45
Having a fully automatic pistol to use when you run out of ammo on your primary is very essential which is why we highly recommend you to try out the Akimbo Dobvra.
Is the Striker 45 Good in COD Mobile?
The Striker 45 is a decent SMG, it deals good damage, has moderate recoil and medium rate of fire which is usable for close quarter combat..
To be honest the Striker 45 is not a bad gun but it's just not good enough to compete with the CBR4, GKS, Switchblade X9...
Striker 45 Skins Rarity & How to get
Find all Striker 45 skins inside Call of Duty Mobile here and get to know each skin rarity and how to get them.
Striker 45 - Sharp Fins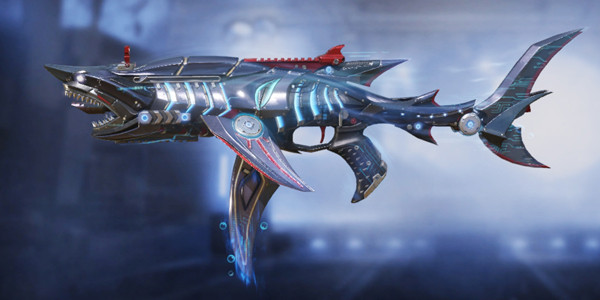 Name: Shark Fins
Rarity: Legendary
How to get Striker 45 Sharp Fins: Unlock this skin in Shark Warrior Draw.
Striker 45 - Tropical Fun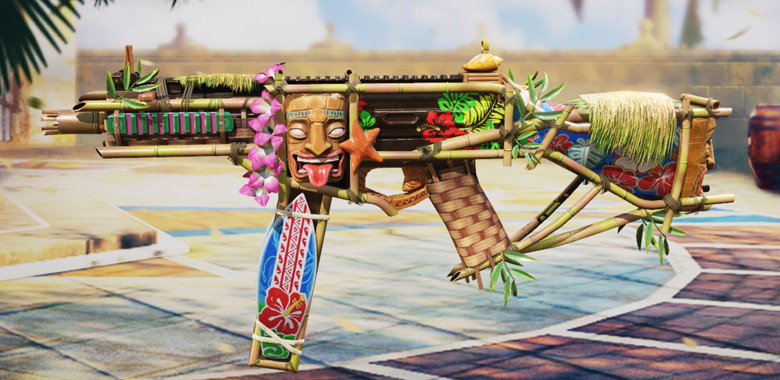 Rarity: Epic
How to get Striker 45 Tropical Fun: Unlock this skin by reaching tier 50 in Season 7 Battle Pass (Premium).
End of Striker 45 SMG Guide.