LAPA is a SMG with high accuracy and good damage in close range. This gun heavily relied on building certain attachments to boost it overall performance.
This article go through a complete LAPA loadout in CODM including LAPA best attachments, secondary, perk selection, and more.
LAPA Damage Profile
Damage tested in training mode.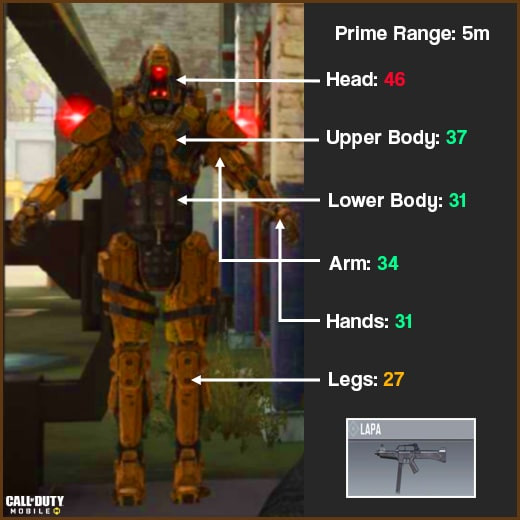 With this graph you can see that it is more effective to use LAPA in close range gunfight and aim at the upper body and head to get faster ttk.
The damage than drop quite a lot after 5 meters so we don't recommend using the LAPA for mid or long range gunfight at all since it will get outclass by the current meta guns.
Overall, the LAPA is a good close range smg that require good aim where you want your shots to hit.
Best LAPA Attachments
We build LAPA loadout with sole focus of improving its range, bullet speed, and overall accuracy which make it even deadlier in close range.
Our suggested best LAPA attachments in COD Mobile consist of:
Muzzle: Agency Suppressor
Barrel: 10.2" Ranger
Optic: Red Dot Sight 3
Laser: Aim Assist Laser
Underbarrel: BO Foregrip
Down below are the reason why we think these are the best LAPA attachments: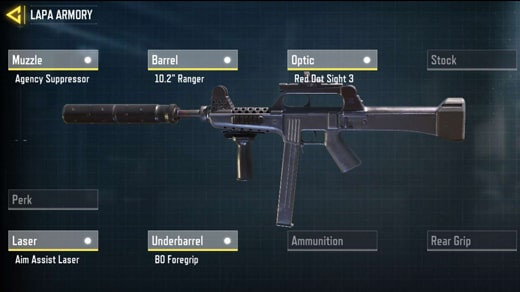 Out of all LAPA muzzle attachments the Agency Suppressor is our best pick because it reduce 10% of vertical recoil and silenced your weapon.
Barrel wise, we choose the 10.2" Ranger because it improve the weapon range and increase the bullet speed up 66% which is very much needed.
We decide to put up Red Dot Sight 3 for the LAPA because the iron sight is horrible, however it is up to you to decide which optic you want to use.
If you don't use optic, you can equip the Bandit Steady stock attachment to improve your ADS movement speed and Sprint-to-fire delay.
For Laser it is our tradition to stick with the best laser of all time Aim Assist Laser to get that extra bullet spread accuracy.
Lastly, we use BO foregrip for our underbarrel slot since the LAPA has a moderate Horizontal recoil, and we need to reduce that.
Best Perk for LAPA Loadout

The purpose of using LAPA is to win that close range gunfight against multiple enemies most of the time, so we setup the perk class to fit that playstyle:
Red Perk: Fast Recover
Green Perk: Quick Fix
Blue Perk: Hardline
The combo of Fast Recover and Quick Fix allows you to regenerate your health very fast while Hardline allows you to get your scorestreaks faster.
Additional Loadout for LAPA
As promised here are the best secondary, lethal & tactical, operator skills, and scorestreaks to run with LAPA SMG in COD Mobile.
Secondary: L-CAR 9
Lethal: C4 or Frag or Trip Mine
Operator skill: HIVE
Scorestreaks: UAV, Swarm, Advanced UAV
The LAPA run out of bullet very quick during combat, so having L-CAR as your secondary can help you win more gunfight.
C4 deal the most damage lethal in Season 10 however you can choose Frag or Trip Mine base on your playstyle, personal preferrence.
HIVE is ultra broken in this season so this operator skill is a no brainer.
UAV, Swarm, Advanced UAV is a great scorestreaks combo plus hardline perk allows you to get it very fast and cycle trough them pretty easy.
LAPA Loadout History
You can find previous LAPA loadout attachments here in case we make change to the current attachments or when new season come out and attachments get tweaks.
LAPA Skins, Name, Rarity, & How to get
LAPA - Midnight Raptor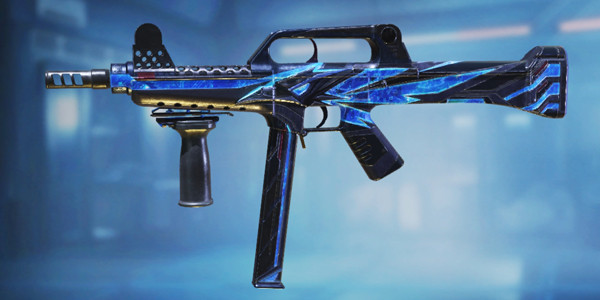 Name: Midnight Raptor
Rarity: Epic
How to get LAPA Midnight Raptor: Unlock this skin in Shadow's Flight Draw.
LAPA - Fireworks Special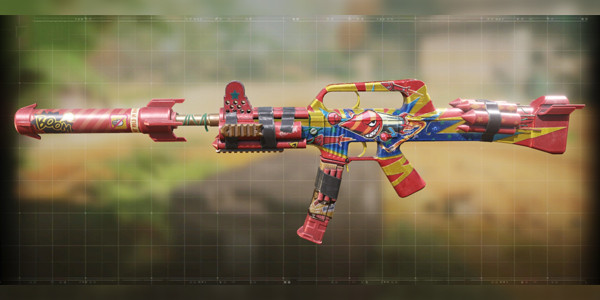 Name: Fireworks Special
Rarity: Epic
How to get LAPA Fireworks Special: Unlock this skin in Fireworks Special Lucky Box.
LAPA - Phases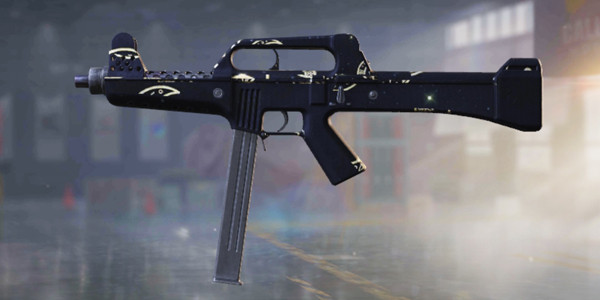 Name: Phases
Rarity: Uncommon
How to get LAPA Phases: Unlock this skin in Ice Queen Crate.
LAPA - Legion's Spear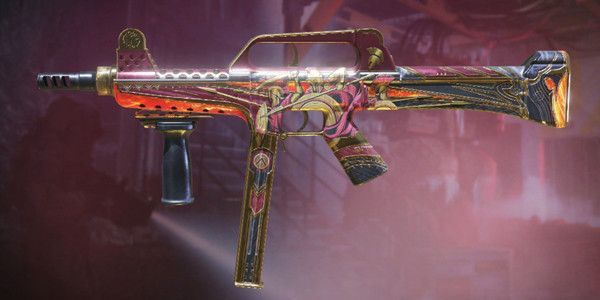 Name: Legion's Spear
Rarity: Epic
How to get LAPA Legion's Spear: Unlock this skin in Greatest Empire.
LAPA - No.35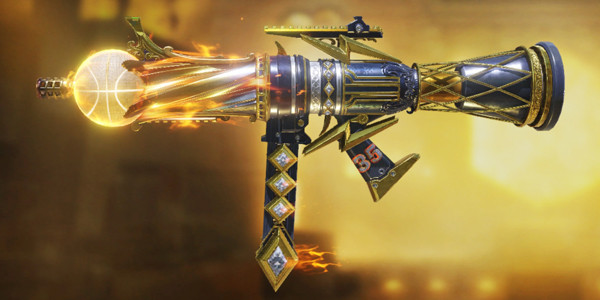 Name: No.35
Rarity: Legendary
How to get LAPA No.35: Unlock this skin in Kevin Durant Draw.
All Weapon List