CX-9 is a brand new SMG that was just released in COD Mobile Season 9. Find out how to get this gun, it best attachments, and how strong it is down below.
How to unlock CX-9 SMG
You can unlock this gun for free by reaching tier 21 in Season 9 Battle pass. You can level up battle pass faster by playing battle royale matches which will help you get CX-9 faster.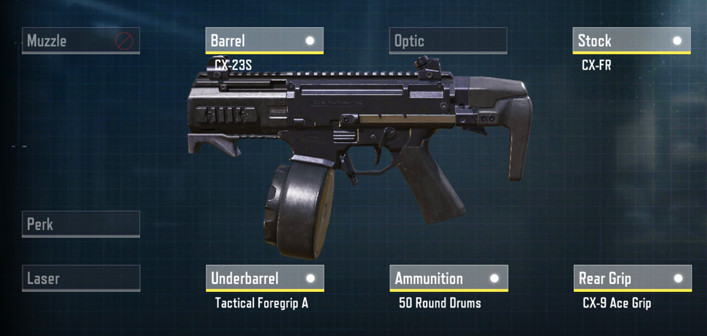 If you want an epic skin of CX-9, you can unlock the first ever skin version by purchasing premium battle pass and reach tier 50. You can check out the epic skin down below.
Best CX-9 Attachments in COD Mobile
Here is our recommendation to build the best attachments for CX-9 in COD Mobile:
Barrel: CX-23S
Stock: CX-FR
Underbarrel: Tactical Foregrip A
Ammunition: 50 Round Drums
Rear Grip: CX-9 Ace Grip
With our loadout guide, The CX-9's recoil is easier to control, you'll have more ammunition, and better bullet spread accuracy which make your shot to hit the target easier.
We recommend the CX-23S barrel attachments to get Silenced when firing weapon, and reduces ADS (aim down sight) time so you can scope it quicker.
Stock Wise, you should use the CX-FR, to get even quicker ADS time, and improve movement and ADS movement speed.
For Underbarrel, we highly recommend using the Tactical Foregrip A, to improve the ADS bullet spread, so you can be more accuracy.
For Ammunition magazine, we suggest you to use the 50 Round Drums, the gun has base magazine of 20 ammos so it can run out of ammo quick withouth the 50 Round Drums.
Last attachments that you should build is the CX-9 Ace Grip, it's the most essential attachments to make the CX-9 extrmely accurate.
Take a look at the stas change when using our CX-9 attachments:
| | | |
| --- | --- | --- |
| CX-9 | Base Stats | Our loadout Stats |
| Damage | 24 | 24 |
| Fire Rate | 60 | 60 |
| Accuracy | 54 | 61 |
| Mobility | 76 | 83 |
| Range | 44 | 44 |
| Control | 57 | 53 |
We increase the Accuracy and Mobility, to fit a more close range smg for aggressive playstyle which is what this gun is made for.
Best Perk to use with CX-9
For red perks we recommend Skulker, Agile, or Lightweight, these perks help improve even more mobility over building the attachments which is a win win situation for us.
For green perks we recommend QuickFix, Vulture, or Toughness, these perks help improve your quality of surviving when using the CX-9 SMG.
For blue perks we recommend Hardline or Hard alert to keep you more active and aware during your matches.
Best Secondary to use with CX-9
Having J358, Akimbo Dobvra, or L-CAR9 as your secondary can help you in situation where your primary run out of ammo.
On the other hand, if you don't want a full auto secondary, you can use the 50.GS since it's the hardest hitting pistol in COD Mobile right now.
CX-9 Skins, Rarity, & How to get
CX-9 Lethal Hollow skins is the latest mythic skins added to COD Mobile. Find all CX-9 skins down below:
CX-9 - Lethal Hollow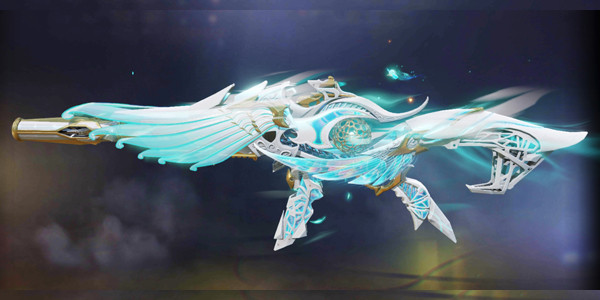 Name: Lethal Hollow
Rarity: Mythic
How to get CX-9 Lethal Hollow: Unlock this skin in Hollow Flight Mythic Draw.
CX-9 - Deathly Light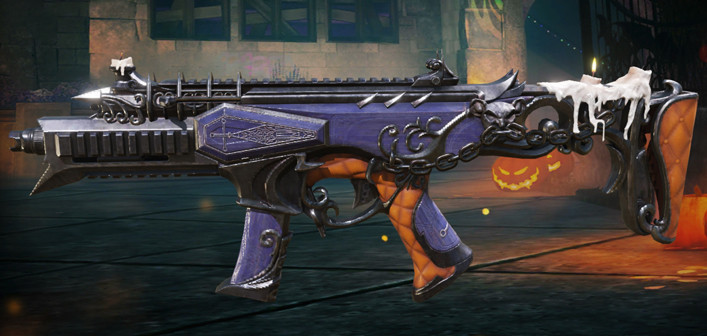 Name: Deathly Light
Rarity: Epic
How to get CX-9 Deathly Light: Unlock this skin in Season 9 Battle Pass Tier 50 (Premium).