View all info of GKS smg in COD Mobile here and know the GKS best attachment, perks and stats.
GKS Overview
You need to reach tier 12 in Season 5 battle pass (free) to unlock GKS smg.
GKS is in smg class of COD Mobile, GKS has high damage and accuracy, low recoil and it prime range in close to medium combat, the only downside about GKS is that it has slow fire rate which take means long time to kill.
GKS Stats - Damage, Fire Rate, Accuracy, Mobility, Range
| | |
| --- | --- |
| GKS | Stats & Tier |
| Damage: | 70 |
| Fire Rate: | 48 |
| Accuracy: | 60 |
| Mobility: | 65 |
| Range: | 55 |
| Tier: | C |
GKS Loadout - The Best Attachment for GKS
Equipped 4 attachment on GKS smg, one slot is for optic, and three other are base on your own customization.
Here is a recommendation on building the best attachment for GKS smg.
| | |
| --- | --- |
| Icon | Description |
| Red Dot sight | Precision red dot sight. |
| Foregrip | Reduce recoil. |
| Quickdraw | Increase aim speed. |
| Stock | Increase move speed while aiming. |
Range + 5 by Red Dot Sight.
Accuracy + 10 by Foregrip.
Mobility +10 by Stock.
Use this attachment class helps GKS smg to gain better visibility when shooting, reduce recoil, scope in faster, and move faster when shooting.
Best Perks For GKS SMG
Here is the recommendation for the best perk of GKS class:
| | |
| --- | --- |
| Icon | Description |
| Lightweight | Sprinting speed is increased by 10%. |
| Ghost | Enemy UAVs cannot reveal your position. |
| Dead Silence | Silent movement |
This perk class allows you to play more aggressive with GKS and mainly buff your movement around the map.
GKS Skin - Perks, Price, & How to Get
Weapon skins make your gun look nicer and provide extra perks when using the skin as well. Here are all the GKS skins in Call of Duty Mobile.
GKS - Snake Bite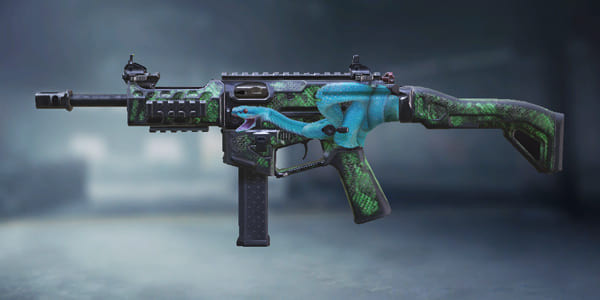 Name: Snake Bite
Price: N/A
Weapon skin advantage:
Double kills instantly add bullets into clip.
Kills broadcast with effects.
How to get GKS Snake Bite: Unlock GKS Snake Bite in Snake Bite Crate.
GKS - Tactical Unicorn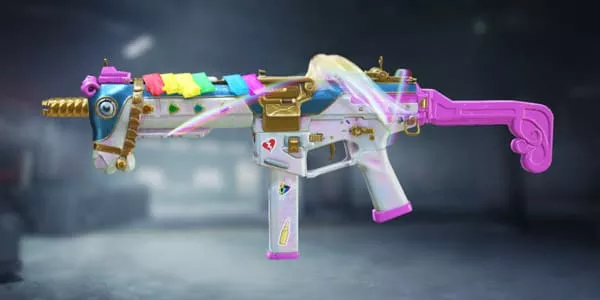 Name: Tactical Unicorn
Price: 1680 CP
Weapon skin advantage:
Double kills add a number of bullets into the clip instantly.
Kills are broadcasted with effects.
Enemies killed will be shrouded in fireworks and the weapon itself changes appearance.
How to get GKS Tactical Unicorn: Unlock GKS Tactical Unicorn in Rest in Rainbow Bundle Season 5.
Other Submachine Gun
All Weapon List
End of GKS guide in COD Mobile.