Find out MX9 best attachments loadouts in CODM, stats, and weapon skin here.
Weapon Overview
You need to reach Tier 21 in Season 6 Battle Pass to unlock MX9 SMG.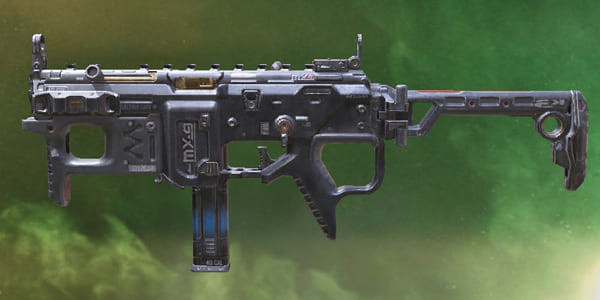 MX9 is in SMG weapon class of Call of Duty Mobile. It is a good SMG that deal 30 and 33 headshot damage which can 4 shot enemy in close range (5 to 9 meters).
MX9 damage and fast fire rate combo make it one of the best SMG in Season 6. The MX9 recoil will require you some times with the weapon to get used to it.
Best MX9 Attachments in CODM
The best MX9 attachments setup in COD Mobile are:
MIP Extended Light Barrel.
Agile Stock.
Infiltrator Foregrip.
Large Caliber Ammo.
Firm Grip Tape.
It is by far the best MX9 build that you can tryout. The attachments increases Damage range, ADS & Movement speed, and reduced Hit Flinch.
I highly recommend you to equip Large Caliber Ammo because it boost MX9 damage from 30 to 34 (Upper-chest) aiming for a faster time-to-kill.
Best MX9 Perk Class in CODM
The best MX9 perk class in COD Mobile are:
Lightweight.
Quick-Fix.
Hardpoint.
This perk class boost your Movement speed, Regen health when you win gunfight, and boost your scorestreaks point.
MX9 SMG Stats & Tier Ranking
This is a fresh stats of MX9 SMG without attachments:
| | |
| --- | --- |
| MX9 | Stats & Tier |
| Damage: | 30 |
| Fire Rate: | 86 |
| Accuracy: | 45 |
| Mobility: | 95 |
| Range: | 41 |
| Controls: | 40 |
| Tier: | SS |
Best Gun in COD Mobile Season 7
MX9 Skin - Rarity & How To Get
Weapon skin added more art or animation to your gun. Here are all MX9 skins in Call of Duty Mobile:
MX9 - Heartless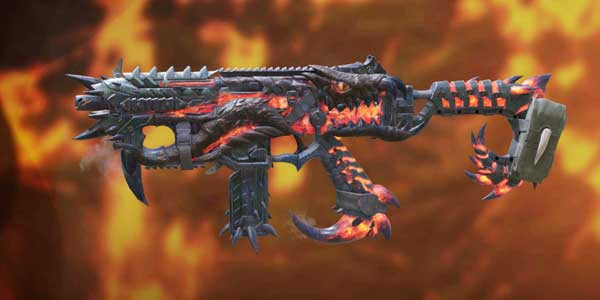 Name: Heartless
Rarity: Legendary
How to get MX9 Heartless: Unlock this skin in Wetlands Warrior Draw.
MX9 - Stone Serpent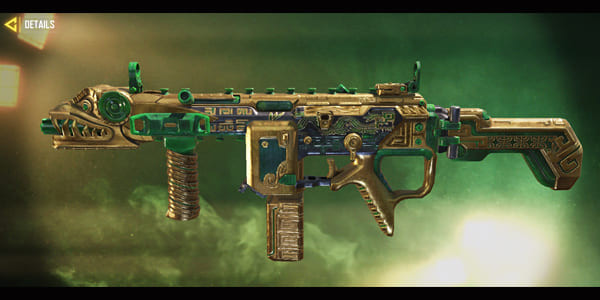 Name: Stone Serpent.
Rarity: Epic.
How to get MX9 - Stone Serpent: Unlock this gun skin by reaching Tier 50 in Season 6 Premium Battle Pass.
Other SMGs
All Weapon List