Maddox is a new weapon released in Call of Duty Mobile Season 2. Find what's good about it down below.
How to get Maddox in COD Mobile
You must reach tier 21 in Season 2 Heavy Metal battle pass to unlock the Maddox Assault Rifle (base version).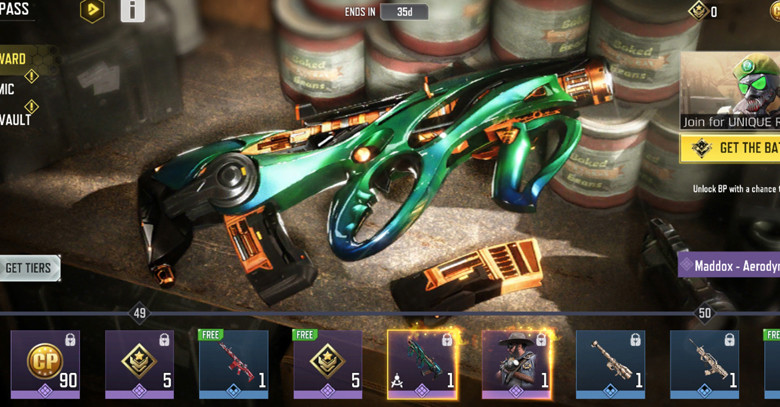 You must purchase the Battle pass and reach tier 49 if you want to unlock the Maddox - Aerodynamic (Epic version).
Best Maddox Loadout in COD Mobile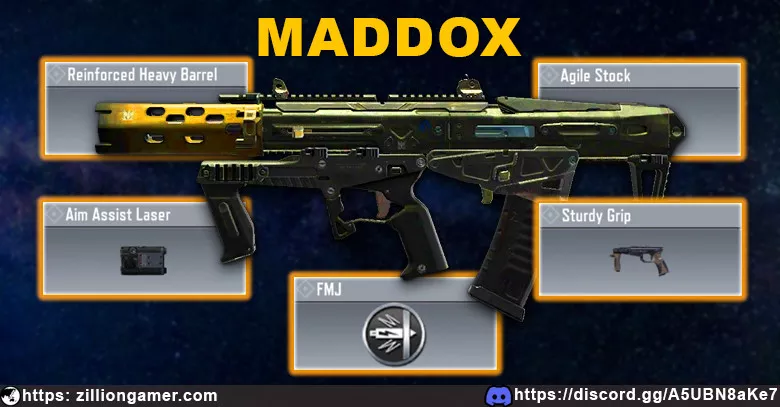 Maddox is an assault rifle that is good to use for close to mid range gunfight. Find Maddox best attachments down below.
Barrel: Reinforcer Heavy Barrel.
Stock: Agile Stock.
Perk: FMJ.
Laser: Aim Assist Laser.
Rear Grip: Sturdy Grip.
You use Reinforced Heavy Barrel to increase Maddox damage range and bullet speed up to 33% while sacrifice 10% of your ADS movement speed.
We recommend you should use Agile Stock to improve the Sprint-to-Fire delay and ADS movement speed.
Perk wise, you should use FMJ to get that powerful bullet penetration for killing enemy behind cover.
For the laser, you should use the Aim Assist Laser to improve the Maddox ADS bullet spread even more.
To improve Maddox recoil you must use Sturdy Grip, this attachment improve up to 30% Horizontal recoil and 15% Vertical recoil plus 30% Hit flinch.
Your Maddox is going to be more accurate with lower recoil while still maintain good mobility when you use this attachments in your loadout.
Note: If you want a stealth version of Maddox, use Monolithic Silencer Barrel instead.
Best Perk for COD Mobile Maddox
Red perk: Lightweight.
Green perk: Quick Fix.
Blue perk: Hardpoint.
Use Lightweight to improve overall movement speed, make you sprint faster, and reduce fall damage.
Quick Fix increase your survivability after winning gunfight, allows you to go for multiple kills.
Use Hardpoint to increases points earned after you kill enemies, so you can activate scorestreaks faster.
Best Secondary to use with Maddox
If you like pistol you should use the L-CAR 9 as your secondary, another fully-automatic gun to save the day when your Maddox run out of bullet.
For launcher players, you should use the FHJ-18 to destroy enemy scorestreaks like UAV, Counter UAV, and other.
Equip any knife if you like to move around the map faster, you need to be more cautious not to be caught running around with knife though.
Maddox Skins Price, Rarity, & How to Get
Maddox - Summer Sunset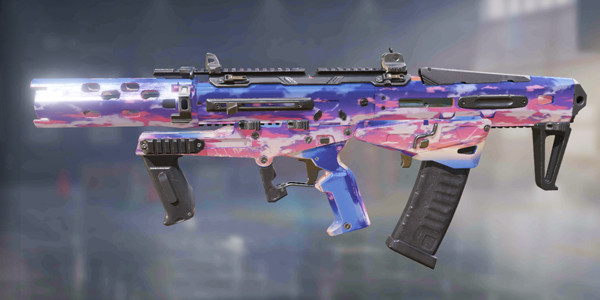 Name: Summer Sunset
Rarity: Epic
How to get Maddox Summer Sunset: Unlock this skin in Summer Vibes Crate.
Maddox - Cryptid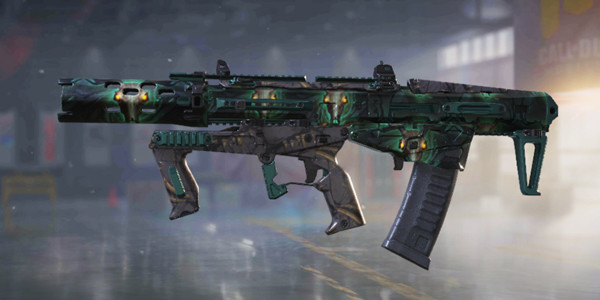 Name: Cryptid
Rarity: Rare
How to get Maddox Cryptid: Unlock this skin in Carnage Lucky Box.
Maddox - Avalanche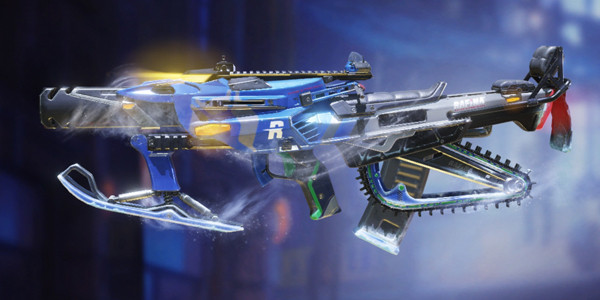 Rarity: Legendary.
You need to unlock this skin in Snowstorm Draw. The price is depend on your luck.
Conclusion
In conclusion, in COD Mobile Maddox is a powerful assault rifle to use for close to medium range with high damage. With our best loadout Maddox is on par with our top meta weapons.