EM2 is a good assault rifle released in Call of Duty Mobile Season 11: FRONTEIRA DEFINITIVA.
This article covers an in-depth guide from how to unlock EM2, recommend best attachments, perks, and secondary for EM2.
How to Unlock EM2 Assault Rifle in COD Mobile
You can unlock the base version of EM2 by reaching tier 21 in Season 11: FRONTEIRA DEFINITIVA.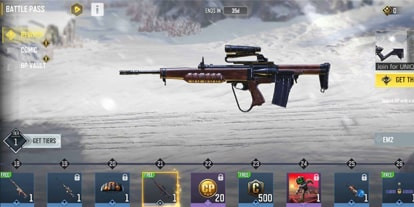 In order to unlock the EM2 fast you can complete Daily missions, Seasonal quests, and other Featured events for the Battle pass XP card and that can increase the tier progress.
After you unlocked the EM2 you can either play with the gun to level up or use your Weapon xp to unlock all gunsmith attachments and begin creating your EM2 loadout.
Best EM2 Loadout in COD Mobile
Muzzle: Agency Suppressor
Barrel: 27.4" Ranger
Laser: Aim Assist Laser
Underbarrel: Field Agent Foregrip
Rear Grip: Firm Grip Tape
We recommend you to equip the Agency Suppressor muzzle to silenced your weapon when firing while still reduced up to 10% vertical recoil.
For the barrel we suggest the 27.4" Ranger to a very fast bullet speed and increased damage range so your shot will be more accurate.
You can't go wrong with the Aim Assist Laser, this attachment will helps reducing your EM2 ADS bullet spread up to 20%.
Underbarrel wise we suggest you should use the Field Agent Foregrip to get rid of both vertical recoil and horizontal recoil.
Regarding the rear grip you can use the Firm Grip Tape to reduces aim down sight time and make you less flinch when getting hit.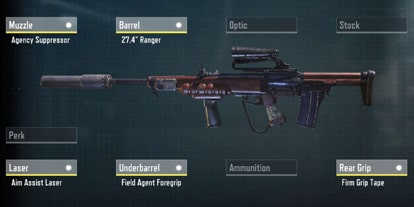 Overall, our build focus on improving the EM2 bullet speed, recoil, ads bullet spread, and silenced the weapon when firing which make the gun perform stronger.
Best Perk for COD Mobile EM2

Red perk: Lightweight
Green perk: Quick Fix
Blue perk: Hardline
You can sprint faster with Lightweight which will improve your strafing speed when using the EM2.
Quick Fix come in clutch when you want to go for killstreaks which increase your surviving chance against multiple enemies.
For the blue perk you should use Hardline to help you reach your scorestreak faster so you can spam UAV, Counter UAV, and Swarm.
Best Secondary to use with EM2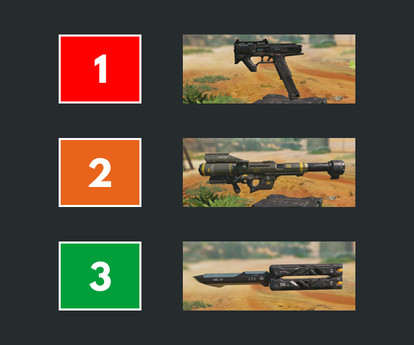 EM2 has 20 base ammo capacity so having the L-CAR 9 as your secondary to have a full-auto back up when you run out of ammo on your EM2.
If you want to destroy enemies UAV or Counter UAV you can swap the L-CAR 9 to FHJ-18 or SMRS launcher.
For movement players, you can use any melees so that you can move around the map very fast.
EM2 Skins Price, Rarity, & How to Get
EM2 - Jeaponry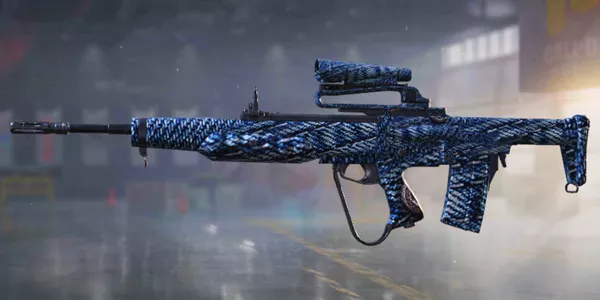 Name: Jeaponry
Rarity: Uncommon
How to get EM2 Jeaponry: Unlock this skin in Sims Covert Lucky Box.
EM2 - Demonic Feline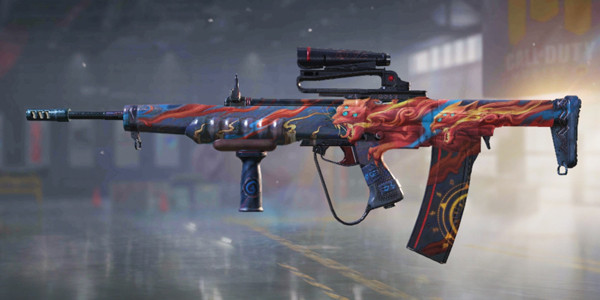 Name: Demonic Feline
Rarity: Epic
How to get EM2 Demonic Feline: Unlock this skin in Season 4 seasonal event: SMG Superiority.
EM2 - Fragmented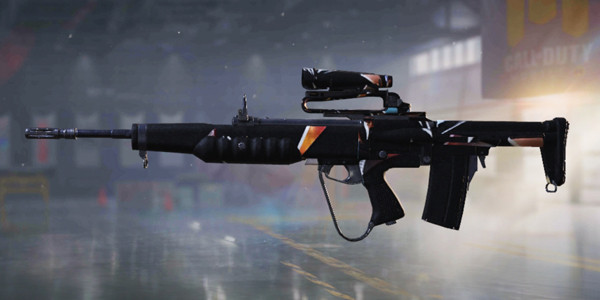 Rarity: Uncommon
If you want to unlock EM2 Fragmented you need participate in Chic Killer Lucky Box.
Conclusion
In summary, the EM2 is a good assault rifle that can kills the enemy very quick, however the recoil is a little hard to control but our loadout will make the recoil less severed.