Find info about Veigar in League of Legends Wild Rift including champion abilities, counters, and skins here.
Veigar Overview
You need 5500 blue motes or 725 wild cores to unlock Veigar.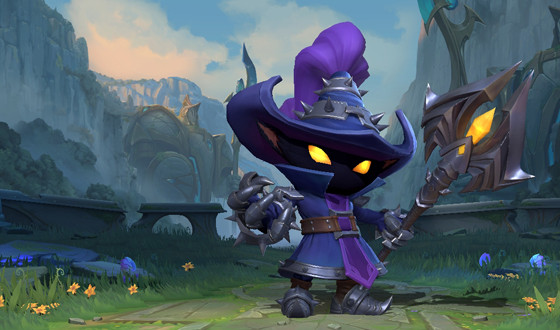 Veigar is a range magic champion that deals a lot of magic damage, stun, and good ultimate. Veigar usually plays in Mid Lane.
Veigar Abilities Info & Ability Order
All about Veigar abilities detail with damage, cooldown, and ability order.
| | |
| --- | --- |
| Ability | Name |
| Passive | Phenomenal Evil Power |
| 1st skill | Baleful Strike |
| 2nd skill | Dark Matter |
| 3rd skill | Event Horizon |
| Ultimate | Primordial Burst |
Phenomenal Evil Power

Hitting an Enemy Champion with a spell grants Veiga 1 stack of Phenomenal Evil.
Killing minions or monsters with a spell grants Veigar 1 stack of Phenomenal Evil.
Champion takedowns grant Veigar 5 stacks of Phenomenal Evil. Each stack of Phenomenal Evil grants 1 ability power.
Veigar's evilness has earned him ability power.
Baleful Strike

Cooldown: 6.5s
Mana cost: 35
Veigar unleashes a bolt of dark energy, dealing 65 magic damage (65 + 50%) to the first two enemies hit.
Dark Matter

Cooldown: 8s
Mana Cost: 75
Veigar summons dark matter from the sky, dealing 80 magic damage (80 + 90% magic damage).
Every 50 stacks of Phenomenal Evil reduce this ability's cooldown by 10%.
Cooldown currently reduced by 0%.
Event Horizon

Cooldown: 18s
Mana Cost: 75
Veiga creates a cage that stuns enemies that pass through for (1.5) seconds. The cage lasts for 3 seconds.
Veigar's auto casts will prioritize targets stunned by Event Horizon.
Primordial Burst

Cooldown: 80s
Mana Cost: 100
Veigar blasts an enemy champion with primal magic to deal 155 magic damage (155 + 75%magic damage) to them, increased by 0% - 100% based on the target's missing health.
Deals max damage to enemies below 35% health.
Ability Order
Here is a recommend skill order for Veigar.
Ability Order ⇒

1

4
6
7
2
12
14
15
3
8
10
11
5
9
13
Veigar Counters - Strong & Weak Against
All about Veigar counter against strong and weak champions.
Veigar Strong Against

Veigar Weak Against
Veigar Build
Here is a recommend Burst Mage build for Veigar.
Veigar Skins - Rarity, Price, & How To Get
View all Veigar skins in Wild Rift here featuring rarity, price, and how to get it.
Superb Villain Veigar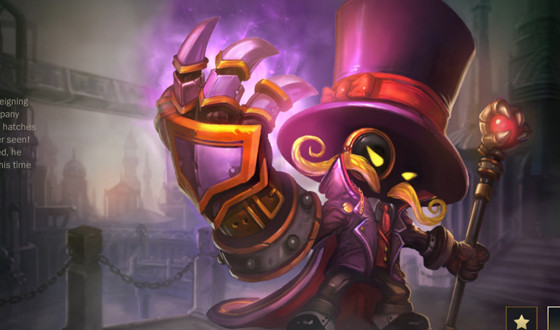 Name: Superb Villain Veigar
Rarity: Rare
Price: 724 Wild Cores
How to get Superb Villain: Get in Store.
More Champions
End of Veigar Guide.