Welcome to our PUBG Mobile Tips, Guides, and Game Information. This is a place where you can find all the tips and guides to help step up your game.
Table of Contents
Useful Tips List
Essential PUBG Mobile tips to help you improve and become better at the game.
Guides Articles
Basic guides for PUBG Mobile game:
Event Guide
PUBG Mobile released new events and reward the winners with a lot of cosmetic items every season. Here are the 2 hottest events in PUBG Mobile.
Game Information - Weapons, Items, Maps
Here you can find all the in-game information such as weapons, all items, and maps location & information.
Weapons
Browse through all the 38 guns in PUBG Mobile including attachments, skins and more.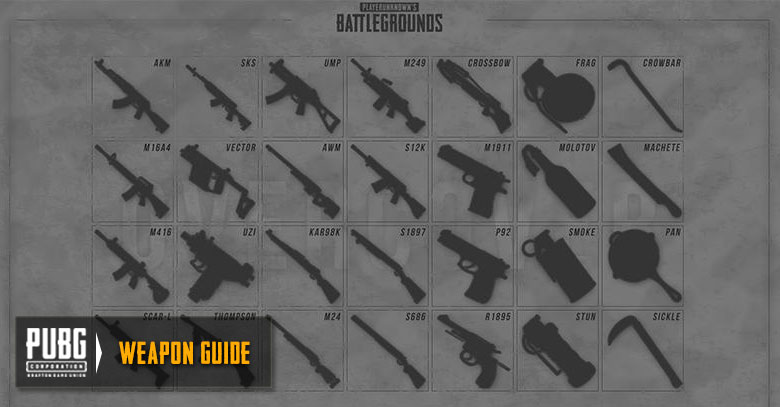 Here is the weapon information of all 7 weapons types:
Items
Get to know all items advantages that can help during the gameplay.
Maps
There are 4 maps available to play. Get to know all the location tips here.