Table of Contents
Summary
In PUBG MOBILE. Default controls is uncomfortable for some players and comfortable for some other players.
You can tweak or customize your own controls in order to fit it with your play style and get comfortable it. It is important to have a comfortable controls for yourself.
In this post we will help you walk through some of the comfortable control customization.
Controls Guide
Default controls
Here is the default controls that is set by PUBG MOBILE when you first play the game.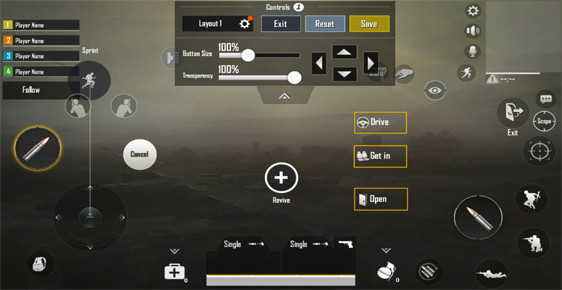 Controls break down:
"This break down is only for those who find default controls uncomfortable to adapt to".
The default controls is mostly use by your thumbs it is hard to use another fingers because of the button interval.
The Drive, Get in, and Open button is a little bit far for your thumb to reach.
Changing weapons fires mode is small to tap on which sometime caused miss click.
Revive button is in the middle of the screen which require you to take one of your thumb in other to click on the revive button.
Fire button is small and even smaller when your phone screen is small which make you hard to tap on it. The left button will also sometime interfere by your left thumbs because of the movement buttons.
Reload button is way to small that cause you to lost it when panic.
Customize Controls
Here is what it look like after doing some customize. You can also do your own customize as well.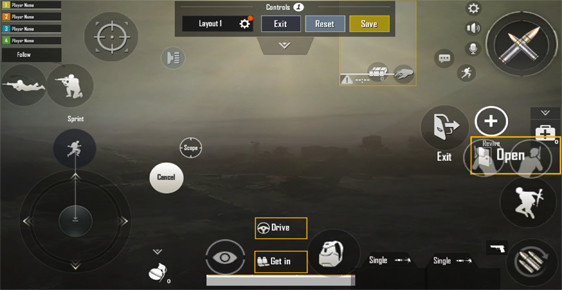 Controls break down:
Movement button is now bigger and closer to sprint which is really important during early drop because you can move faster easily.
Fire button is now stack on top of each other which mean that you only need 1 finger to shoot and have more free side on movement button.
Reload button is now bigger and closer to your thumb.
Open button is on your right which is really good because it doesn't block the vision anymore.
Scope button is on the top left side that won't interfere with any other button.
This customize is to try and move all the button to the side in other to have more vision on the center.
"This is just my personal preference control customization you can tweak yours as much as you get comfortable with then you are good to go".
Customize your own controls
In other to customize your own controls you need to follow these steps.
First Step you need to tap on a tool icon in the bottom right of PUBG MOBILE.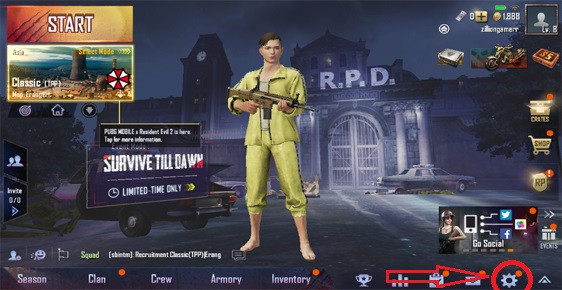 Second Stepafter click on a tool icon, a prompt will pop up and look for right side tab of the word Controls.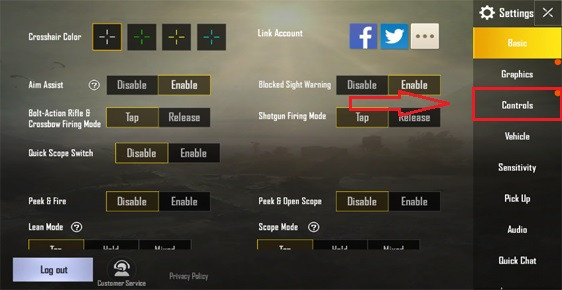 Last Step when you tapping on Controls tab you will see the Controls prompt and and customize button at the bottom left and you will be able to customize it.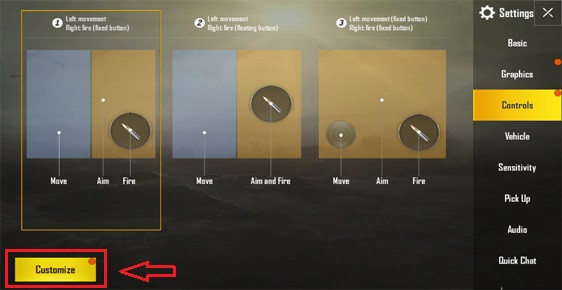 Read More