Find Genshin Impact Swords weapon list here featuring Characters that use swords, and more information.
Swords Overview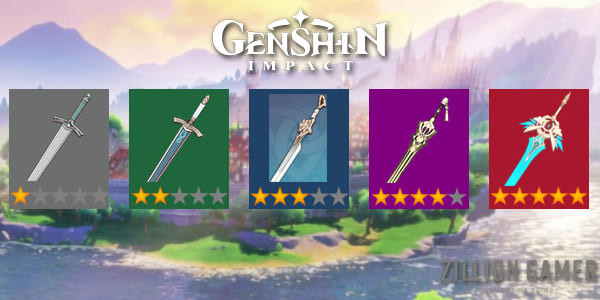 Swords is one of the five weapons in Genshin Impact that is use for close range attack with good attacks speed and slow rapid attacks.
Normal Attacks
Sword normal attack is consists of 5 fast melee attacks.
Charged Attacks
Use Swords charged attacks to create a small windup before performing 2 fast arcing AoE attacks in front of them.
Swords List
There are currently 20 swords in Genshin Impact such as:
Characters that Use Swords
Currently there are 7 characters that use Swords such as:
Related Weapons List
Related Tier List