Find Out about M21 EBR Sniper Stats, Pick the best attachment, and Weapon Skin Advantage here.
-Reach Player Level 29 to Unlock M21 EBR Sniper Rifle-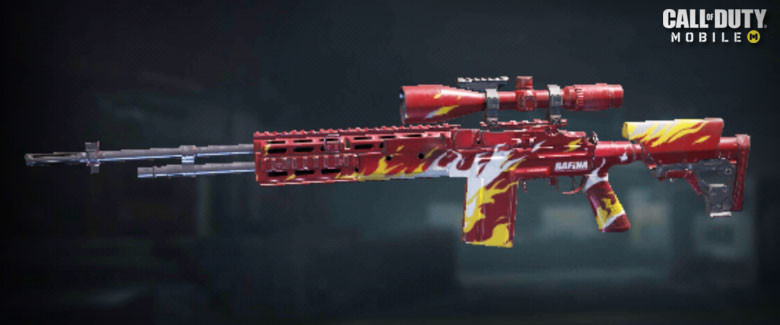 M21 EBR is a semi-automatic sniper rifle with a high rate of fire and better stability.
Weapon Stats - Damage, Fire Rate, Accuracy, Range, Mobility
This is a fresh stats. Not any attachment is being equipped to the weapon.
M21 EBR
Damage: 85
Fire Rate: 35
Accuracy: 60
Mobility: 45
Range: 95
The tier of this weapon is "B" in Sniper Rifle Category.
Attachment Guide - The Best Attachment for M21 EBR
For M21 EBR, there are 4 attachment slots for you to equip. 1 slot is exclusively for Optic.
Here are the 3 best attachments to use with M21 EBR.
Here are the stats after attaching with FMJ, Fast Mag, and Stock.
M21 EBR
Damage: 95
Fire Rate: 15
Accuracy: 60
Mobility: 55
Range: 95
Damage: +10 by FMJ.
Mobility: +10 by Stock.
Reload Faster by Fast Mag.
You can see a massive improvement to the weapon after attaching the attachments.
M21 EBR Skin - Advantages, Price, How To Get
Currently, there is only 1 M21 EBR Sniper Skin that you can get in Call of Duty Mobile.
M21 EBR Royal Crimson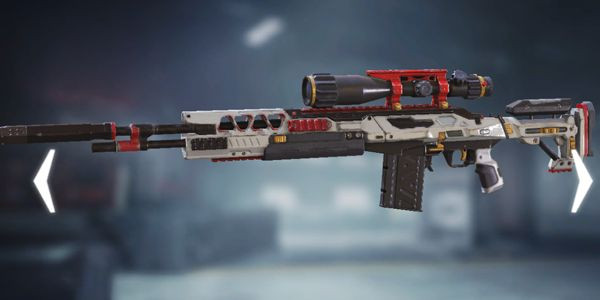 Name: Royal Crimson
Price: 20000 Credits.
Weapon skin advantage:
Kills prevent revealing victim death locations.
Player XP Increase 10%.
How to unlock M21 EBR Royal Crimson: Buy in the credit store.
M21 EBR - On Fire
Price: 1600 COD Points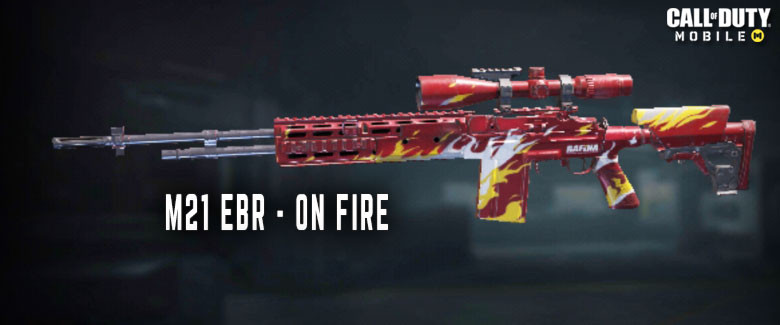 Weapon Skin Advantage

Weapon kills grant a 40% chance to reload one bullet into the magazine.
Increase 5% Player XP.

How To Get M21 EBR - On Fire
Other Sniper Rifle
All Weapon List