Welcome to TFT Mobile Nocturne champion guide. Find Nocturne class, elements, traits and more detail of this champion here.
Nocturne Elements, Class, & Cost

Cost: 3 gold - 3/5/7
Elements: Steel

Class: Assassin

Nocturne Items Build
Here are the best items for Nocturne to build:
Nocturne Skill & Stats
View stats and skill of Nocturne champion here:
Infinity Blade

+

Infinity Blade

+

Guinsoos Rageblade

+
Nocturne Skill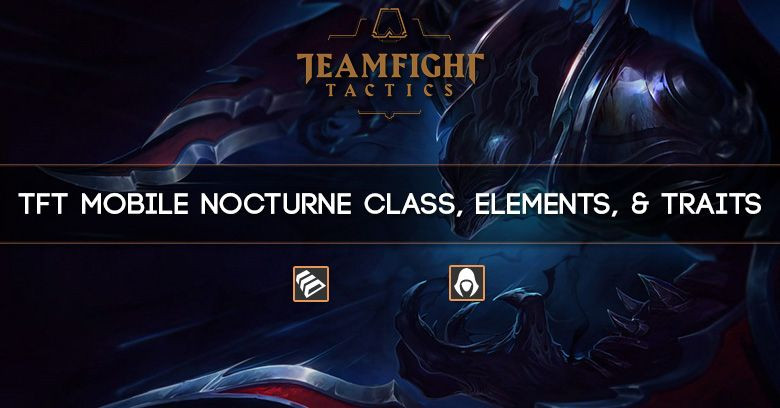 Steel Blades
Skill Description:
Every Three hits Nocturne's attack is enhanced, dealing damage and applying On hit effects to all adjacent units, and healing % of damage dealt.
Skill type: Passive
Percent healed: 40%/45%/50%
Mana: No Cost
Nocturne Stats
Nocturne Stats
Health
650/1170/2106
Armor
25
Magic Resist
20
Attack Speed
0.7
Attack Range
180
Attack Damage
60/108/194.4
DPS
42/76/136
Nocturne Traits
Class Assassin:
Innate: At the start of combat, Assassins leap to the farthest enemy.
Element Steel:
Steel Champions gain damage immunity for a few seconds when they are reduced below 50% health.
Other Champions Guide
End of TFT Mobile Nocturne Guide