Here is a Genshin Impact team guide article on how to build Fischl team comp including details of the team members and free-to-play team.
Fischl Breakdown
Fischl is one of the best support characters for F2P players. Both of her skill applies hydro DMG even though she is off the field. Her Oz can apply continuous Electro DMG which is great to fit her in any team that needs electro support.
Here is some team build that is suitable for her:
Fischl F2P - Electro Charge Team Comp
This free-to-play team is a great option for a player who doesn't want to spend Primogem or a newbie who doesn't have any 5-star characters. Even though, this is a F2P team you still can maximize her potential as well. This team focuses on maximizing Electro Charge reaction DMG by having Beidou as the Main DPS to react with Fischl who can apply Hydro to enemies with both skills off fields and with the help of Sucrose to group up enemies which is easier for them to create Electro Charge.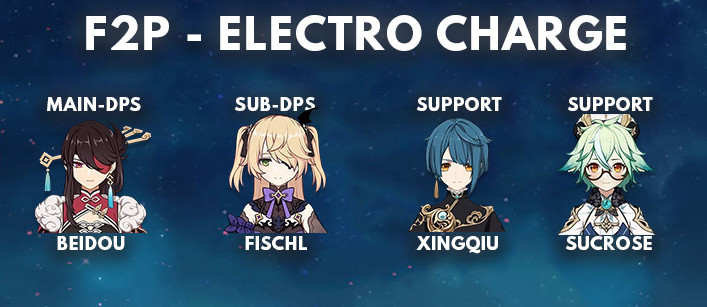 Fischl Catalyze Team Comp
This team comp focuses on creating a Catalyze reaction by using Keqing and Fischl to react with Baizhu which triggers Catalyze.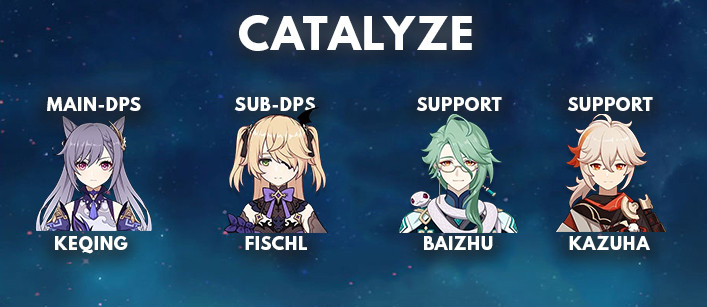 Fischl Overload Team Comp
This team comp focuses on continuously creating Overload reactions from Yoimiya's Pyro DMG and Electro DMG from Beidou and Fischl keeps applying Electro from her OZ.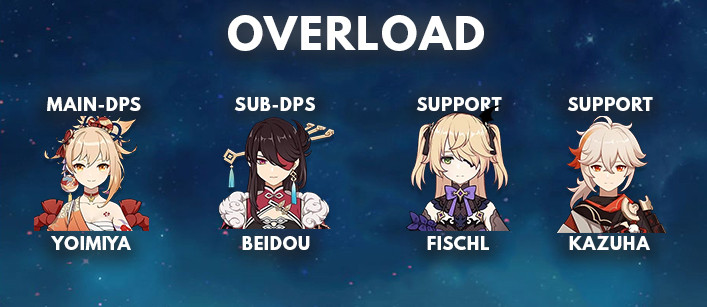 Fischl Super Conduct Team Comp
This team comp focuses on creating Super Conduct reactions from Eula and Chongyun to react with Fischl's Electro DMG.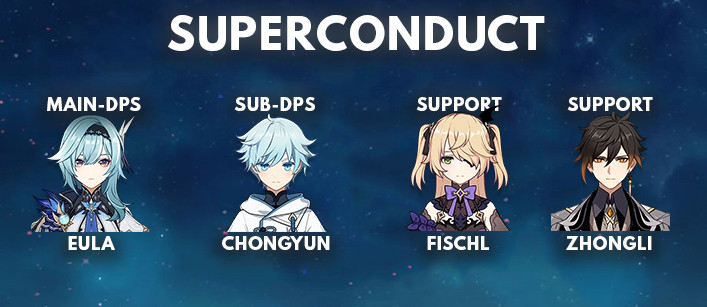 End of Best Fischl Team Comp.