In Call of Duty Mobile Sniper has been a religious weapons to use since the beginning of the game when it come to 1 shot kill.
However, each sniper has it own performance prime, damage, hit box target, and effective range.
The are many factors to look for when it come to choosing the best Sniper in COD Mobile.
Do you want for the best quick scope Sniper?
Do you look for the most accurate Sniper?
or Do you want the highest damage Sniper?
Well look no further you've come to the right place, Read this article to learn that which Sniper is the best for you in COD Mobile 2022.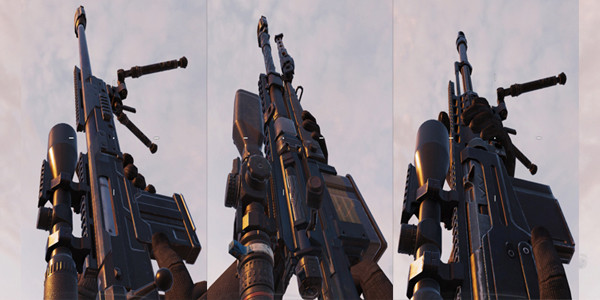 With just only 2 years release of COD Mobile there are already 9 snipers. 5 of them are Bolt-action sniper rifle while other 4 are Semi-auto snipers.
To pick or choose that 1 sniper is the best among all of the 9 are impossible so we decided to divided into 3 categories:
Note: You will see this word more often in the rest of the article:
ADS: Aim down sight (Basically mean when you scope in).
Alrighty, enough chit chat lets get into finding the best Sniper for you to use.
The best Quick Scope Sniper in COD Mobile
If you are a very aggressive players, running around chasing that adrenaline quick scope kills faster than your eyes can see, the Locus and Outlaw might be the best Sniper for you.
Locus
The locus has a very fast ADS time which make quick scope shots very convenient for players.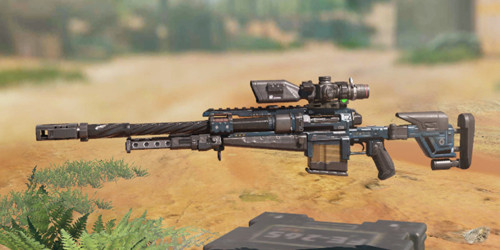 With proper attachments can turn Locus into one of the best sniper to use for quick scope in close and mid quarter gunfight.
Outlaw
The outlaw on the other hand has the fastest ADS time but there are some drawback to this sniper.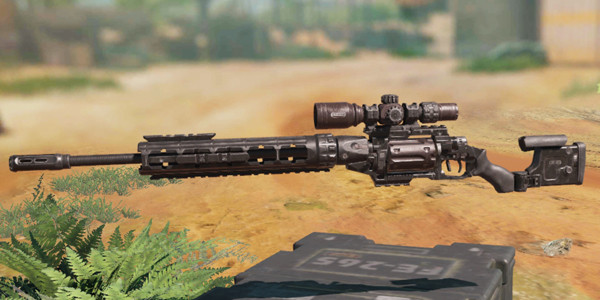 If you are a new players who like to get into trick shot or quick shot we recommend to start with the locus, because the Outlaw accuracy is a bit tough.
However, If you are a sniper veteran who like new challenges the Outlaw is the best sniper for you. WHY?
Well, one is that this sniper has the fastest ADS time among other sniper, two this sniper has the smallest hit box for you to get a 1 shot kill.
Which can hardened and perfect your accuracy aim shot once you get into the flow of the it.
The only ways you can get 1 shot kill with the Outlaw is if you hit the Upper Upper Chest area of the enemy. AND YEAH, with a quick scope.
The Most Accurate Sniper in COD Mobile
Now, If you are a versatile players who prefer mid range snipe, or sometimes close range but not as much as a quick scope addict you can try out the DL Q33 and the SVD.
DL Q33
The DL Q33 has been crown in our tier list for countless season when it come to the accuracy.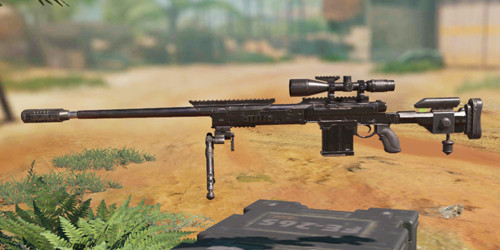 The DL Q33 hit like a truck with fast bullet travel speed, and the accuracy is insane it's like you place where the bullet will hit before you fire the sniper.
The handling is very convenient you still maintain the same movement speed, and the ADS time is also great for a high accuracy sniper.
SVD
The SVD is a semi-auto and perhaps the only good semi-auto sniper that you should use when it come to achieving high accuracy with your shot.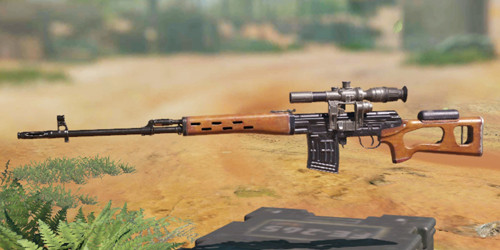 The SVD is basically for players who missed their first shot and don't want to reload the chamber.
Technically it is a 1 shot kill sniper but you can fire up to 10 shots without un-ADS and that's a massive W for players who prefer accuracy over skills.
The Highest Damage Sniper in COD Mobile
If you a passive players who take time with your shot even if it's 2 seconds or 2 minutes and you want the highest damage possible per shot in any range, the Arctic 50 and Rytec AMR might be for you.
Arctic.50
The whole COD Mobile community know that the Arctic.50 can obliterate an enemy when you use it properly.
The Sniper has a very very high damage especially with our loadout, and it also has pretty fast bullet travel speed, although the ADS time is a little slow.
However, If you are looking for the highest damage sniper, you can't go wrong with the Arctic.50, find yourself a comfortable space to laid down and frags those kills.
Rytec AMR
The Rytec AMR or the Arctic.50 little brother also has the highest damage among other 9 snipers.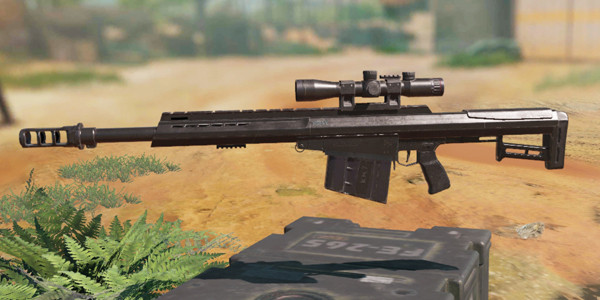 The functionality of Rytec AMR is similar to the Arctic 50, you get high damage and slightly slower ADS speed in return.
Basically it is very hard for you to use these snipers as aggressive playstyles, it just not it. You could try.
The bullet travel speed of Rytec AMR is also decent compare to the high accuracy snipers.
Stay Away from These Snipers
Now that we've finished showing you the best Sniper in COD Mobile 2022, here are some snipers that we fully recommended you to stay away from.
Basically it is not worth the time that you already wasted to waste on these snipers.
The XPR-50, M21-EBR, and the NA-45, these sniper damage and performance is doo doo, the recoil kick higher than my degree. Overall, it is just not it folks.
Again, I mean you can try if you don't believe us, but just so you know, ya can't get those time back.
Conclusion
Alright so In short, The best Sniper in COD Mobile 2022, If you like to quick scope go for Locus & Outlaw, If you want accuracy go with DL Q33 or SVD, If you need maximum damage try the Arctic.50 and Rytec AMR. The rest are doo doo.