View info of Classic sidearm in Valorant and know the Classic gun guides, stats, and skins here.
Classic Overview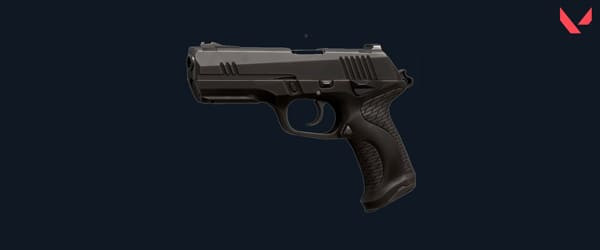 The Classic pistol is in sidearm class of Valorant. This gun is the starter gun that has good damage, fast fire rate, low wall penetration, and 12 mag size. Overall Classic is a good sidearm gun to use.
Classic Stats - Damage, Fire Rate, & Tier
Stinger
Stats & Tier
Damage:
22 / 26 / 78
Range Damage:
18 / 22 / 66
Fire Rate:

Primary: 6.75

Alternative: 2.22

Magazine Size:
12
Tier:

Calculating
Classic Guides - How to use Classic
Primary fire: Using Classic primary fire to single shot the enemy.
Alternative fire: Use alternative fire to burst fire the enemy.
Classic Skins - Price & How To Unlock
Weapon skin make your gun look nice visually and feel refresh. Here are all the Classic skins in Valorant:
Classic Final Chamber

Name: Chamber
Price: N/A
Classic Galleria

Name: Galleria
Price: N/A
Classic Kingdom

Name: Classic Kingdom
Price: N/A
Classic Pistolinha

Name: Pistolinha
Price: N/A
Classic Prime

Name: Prime
Price: N/A
Other Sidearm Guides
Related Weapon List
End of Classic Sidearm - Valorant