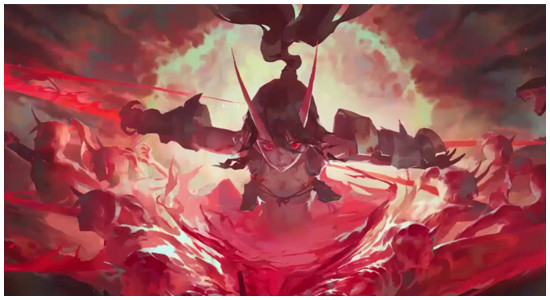 Yoto Hime is the best character in Naraka Bladepoint that can utilize very well for aggressive playstyle. Find out The Best Yoto Hime Build Glyph, Skills, and Ultimate here.
You can check out all Yoto Hime outfit skins here.
Best Glyph for Yoto Hime
Glyphs is a talent board help increase Yoto Hime energy, rage, rage damage, dodge energy cost, dagger dash, grappling distance, skill cooldown, and energy cap.
Here is our recommendation on building the best glyphs for Yoto Hime.
Glyph
Name
Origin

Spirit x 3

Savagery x 3

Lunar

Agility x 4

Enrage x 2

Omni

Mind x 6

Solar

Flight x 2

Genius x 4
Best Skills for Yoto Hime
Yoto Hime skills are: Spirit Slash, Crush, and Vortex. You will need to reach Cultivation stage reward 1 to unlock Crush and Vortex.
Our recommendation for the best skill for Yoto Hime is Vortex.
Vortex (Cooldown: 25s)
Yoto Hime flings out her blade at enemies, which moves at a slow speed and upon reaching its furthest point spins for 5 seconds. Aside from blocking ranged projectiles, it also blocks melee attacks.
She no longer slashes at her enemy.
Best Ultimate for Yoto Hime
Yoto Hime skills are: Ominous Blade, Restore, and Combo. You will need to reach Cultivation stage reward 2 to unlock Restore and Combo.
Our recommendation for the best ultimate for Yoto Hime is Combo.
Combo
Yoto Hime focuses her rage and summons forth a gigantic blade and swings it a total of 3 times, dealing damage and fixing the enemy under her Piercing vierson, and recovers her health and armor. After each strike, you can click Mouse 1 to fling it out in a set direction and teleport over to it in order to adjust where the following strike land. After 3 strike with Ominous Blade launch extra 3 attacks during Ominous Blade, Yoto Hime's blade no longer absorbs nearby Cairns.
Best SoulJades for Yoto Hime
Stat SoulJades can help Yoto Hime deal more damage to enemies or take less damage from enemies.
For the Souljades you can use any Weapon Souljades to get more damage you can use any weapon souljade that you like.
In the early game you will start with only 3 slot to put the souljades use Health souljade and Attack souljade you won't be able to build like the picture because souljades is randomly giving when looting.
Remember that when you have melee weapon or range weapon you need souljade that support with that weapon if you like to use katana you need katana souljade to increase charge attack, damage, and more.
But if you use katana and has other weapon souljade or you won't use that weapon you should drop it for your teammate that use that weapon or swap it with another stats or range souljade try to find weapon souljade that you use it help a lot when fighting with enemies.
Our recommendation Stat SoulJades for Yoto Hime is:
| | |
| --- | --- |
| SoulJades | Description |
| Attack SoulJade | Increase Attack Damage. |
| Attack SoulJade | Increase Attack Damage. |
Best Special SoulJade for Yoto Hime
Each special SoulJade items affect your playstyle in various ways it depend on what special you can collect.
Our recommendation Special SoulJades for Yoto Hime is:
| | |
| --- | --- |
| SoulJades | Description |
| SkyForce | Restore you to full armor upon killing an enemy |
| Tu Na | Using emote Rest recovers health for 120s. |
Other Characters Guide