View info of Marshal sniper in Valorant and know the Marshal gun guides, stats, and skins here.
Marshal Overview
The price of Marshal sniper is 1100 credits.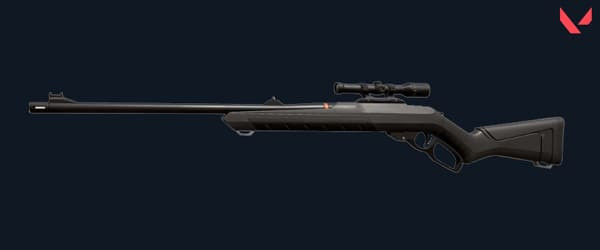 Marshal is in sniper class of Valorant. Marshal has high damage, good fire rate, medium wall penetration, and 5 mag size. Overall Marshal is a good budget sniper to use.
Marshal Stats - Damage, Fire Rate, & Tier
Marshal
Stats & Tier
Damage:
85 / 101 / 202
Fire Rate:

Primary: 1.5

Alternate: 1.2

Magazine Size:
5
Tier:

Calculating
Marshal Guides - How to use Marshal
Primary fire: When using Marshal primary fire can be effective in close range, also it shoot faster make the sniper easy to spam through wall.
Alternative fire: Marshal scope in and provide better visibility depend on where you aim, most of the time you will use alternative fire because it is better when shooting long range.
2 shots to body, 1 shot to head: If you hit the enemy body you will need 2 shots, but to the head you will only need 1 shot.
Holding the angle with Marshal: Use Marshal sniper to hold the angle can be hard, especially if you miss your shot, you will get eliminate easily. However, you can find the position where you think you have advantage over the enemy.
Best time to use Marshal: The only best time to use Marshal is when you don't have enough credits to buy Operator and you still want to use sniper.
Marshal Skins - Price & How To Unlock
Weapon skin make your gun look nice visually and feel refresh. Here are all the Marshal skins in Valorant:
Marshal Couture

Name: Couture
Price: N/A
Marshal Galleria

Name: Galleria
Price: N/A
Other Sniper Guides
Related Weapon List
End of Marshal Sniper - Valorant