Overview
VSS fires 9mm rounds with 10 bullets per mag.
You can obtain this weapon from Ground Loots.
VSS has both single and full auto fire mode.
VSS is a good dmr for a close range fight. It comes with 4x scope and suppressor the firing speed fit with close range. Although, the Long-range it has light recoil the slow initial speed and high bullet drop make it very hard to hit moving target.
Stats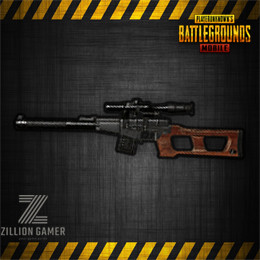 Weapon Stats
| | |
| --- | --- |
| Type: | DMR |
| Ammo: | 9mm rounds |
| Firing mode: | Single / Auto |
| Spawn map: | Erangle, Miramar, Vikendi, Sanhok |
| Spawn rate: | Ground Loots |
Damage Stats
| | |
| --- | --- |
| Damage: | 41 |
| Rate of fire: | 0.086s |
| Reload Duration: | 2.9s |
Attachment Compatible
♦VSS can attach with Stock and Mag.
♦There is 1 Stock attachment that can attach with VSS.
♦There are 6 Mag attachment that can attach with VSS.
Best Loadout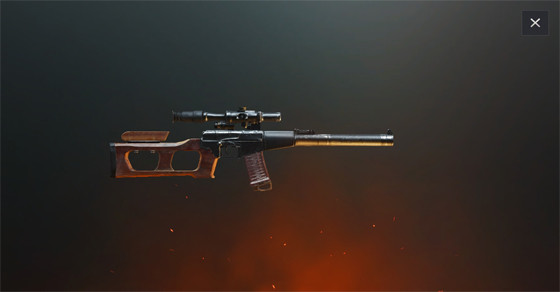 ♦In other to get the best loadout of VSS you need to attach this weapon with Cheek Pad and AR or SR mag.
Cheek Padhelp reduces recoil and weapon shake.
Qck.Ext Magadded 10 extra bullets and reduce reloading time.
Important
If you did not see any VSS Skins on this list you can send us an image link down in the comment. Thank You.
Related Article for Auto Sniper Rifle