Find out how to get Crossbow secondary in Call of Duty Mobile for free here.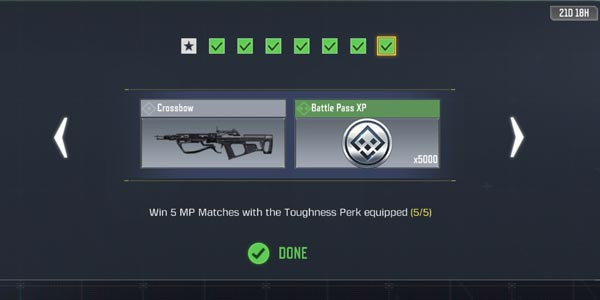 In order to unlock Crossbow secondary you need to complete in Target Practice event which involve in playing a lot of multiplayer to complete the tasks.
There are 7 tasks that you need to complete in Target Practice event such as:
1. Use the Sparrow Operator Skill 5 times in MP Matches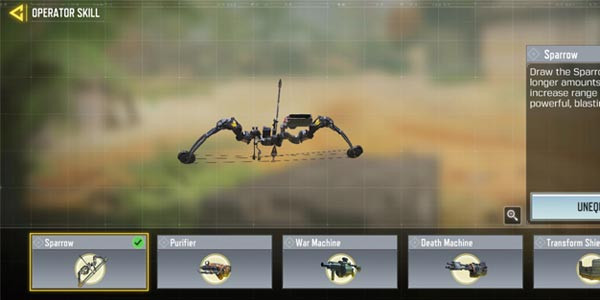 Select Sparrow in your Loadout, then hop into any MP matches and get some kills while waiting for Sparrow loadout time to run out then use it 5 times.
In this tasks it will take you about 3 or 4 games to complete. Recommended: Play Hardpoint mode so that you can use 2 Sparrow in a single match.
2. Kill 5 enemies with the Sparrow Operator Skill in MP Matches
Your kill won't count when using Sparrow in the first task, after you complete first task it will reset.
Start a new match and rack up 5 kill with Sparrow to complete this task.
3. Earn the One Shot, One kill medal 5 times in MP Matches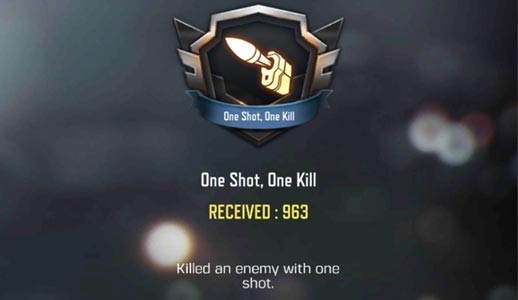 You can get One Shot, One Kill medal by using Shotgun or Sniper, make sure you only shot one to kill the enemy.
You can see the medal pop up during your game when you achieve One shot, One kill. You will need to earn that medal 5 times to complete this task.
4. Kill 15 Enemies with Pistols in any mode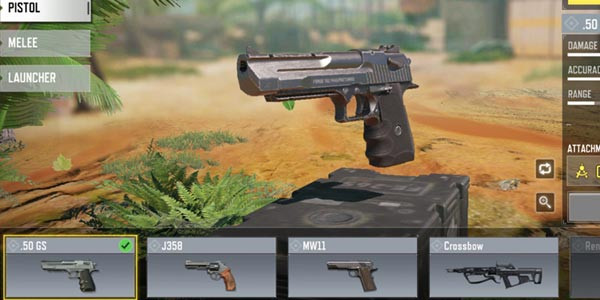 Select any pistol as your secondary and hop into any MP match and get 15 kills with your pistol.
Recommend: play Shipment Hardpoint to complete this task with just 1 match.
5. Kill 15 Enemies with Shotgun in any mode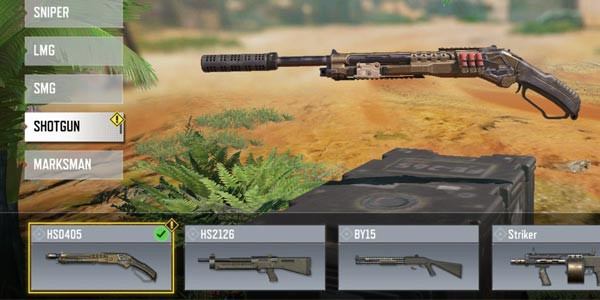 Similar to task #4, this time you will need to use Shotgun instead.
The same recommend is to play in Shipment Hardpoint since it is a very small map which is good for close range shotgun kill.
6. Kill 25 Enemies with any Shotgun equipped with 5 attachments
After you complete task #5 your kill counts will reset, this time make sure you equip 5 attachments on your Shotgun and try to get 25 kills with it.
To complete this task fast you can play Shipment Hardpoint or Deathmatch.
7. Win 5 MP Matches with the Toughness Perk equipped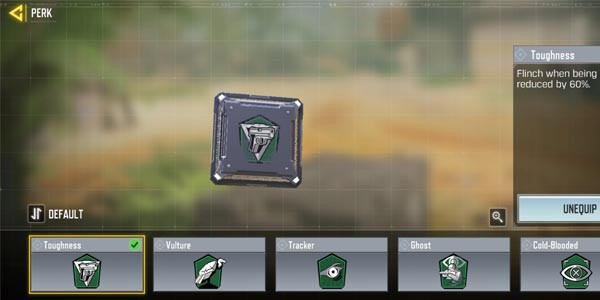 This is the last task that you need to complete in order to unlock Crossbow secondary. This task is straight forward and very easy to complete.
Go into your perk list then equipped Toughness perk, and play Free-For-All and make sure you secure top 3 for 5 matches and the task will be completed.
Attachment Guide - The Best Attachment for Crossbow
Here are the best attachment for Crossbow in Call of Duty Mobile:
| | |
| --- | --- |
| Bowstring: | 28 Bowstring |
| Limb: | Heavy Limb |
| Stock: | Archer Stock |
| Perk: | Full Ammo |
| Laser: | OWC Laser - Tactical |
This Crossbow attachments setup to increase the accuracy, boost the bullet speed, and add more ammo for the weapon.
All Weapon List