Welcome to Lol Wild Rift Item: The Collector info, stats, cost, and item passive can be found down below:
Item Overview
The collector is a new item that gives Attack Damage, Critical Rate, Armor Penetration, and execute low health champion.
Item Passive Killer: +10 armor penetration
Death and Taxes: Dealing damage that would leave an enemy champion below 5% of their maximum health executes them. Champion kills grant an additional 25 gold.
Item Build Path & Stats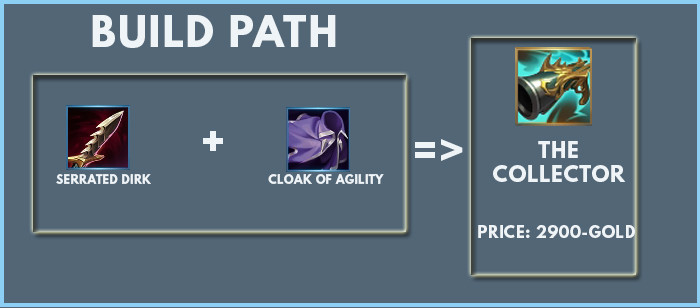 Stats

+40 Attack Damage
+25% Critical Rate
+10 Armor Penetration
Execute enemy champion
Upgraded Physical Items List