Welcome to LoL Wild Rift Item: Immortal Shieldbow info, stats, cost, and item passive can be found down below:
Item Overview
Immortal Shieldbow is a new item for Marksman champions that gives attack damage, Critical Rate, ATK SPD, shield, and physical vamp when low HP.
Item Passive Lifeline: Damage that puts you under 35% health grants a shield that absorbs 200+ 5 per 1% critical rate damage for 5 seconds. (90s Cooldown).
Battle Furor: Triggering Lifeline grants 10% Physical Vamp for 8 seconds.
Item Build Path & Stats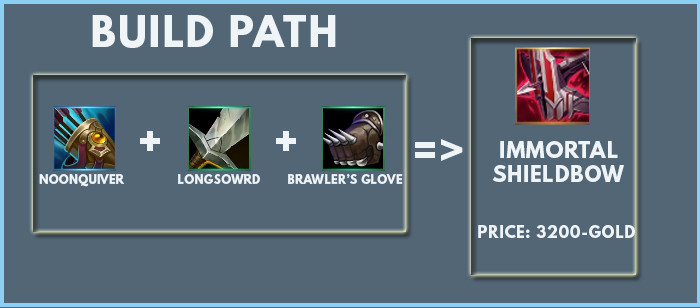 Stats

+40 Attack DMG
+25% Critical Rate
+15% Attack Speed
+5 Physical Vamp
Gain Shield
Upgraded Physical Items List