View info about Frontline gamemode in COD Mobile featured tips, guides, and maps that can play with this gamemode.
Table of Contents
Gamemode Overview: Frontline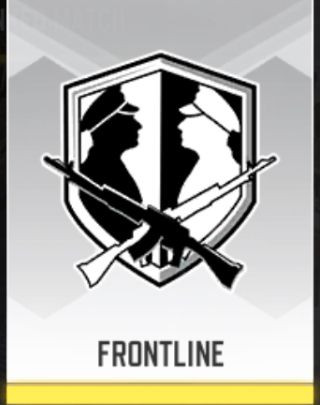 Available Maps: Crash, Killhouse, Crossfire, Nuketown, Hijacked.
Score limit: 50
Player limit: 10 (Five each team).
In-game description: "Kill players on the opposing team. You always spawn at your base. The first team to reach the score limit wins!".
Frontline Gamemode - Guides & Tips

Frontline is a good gamemode to get high kills plus without getting worried of enemy random spawn. You just need a good position to spawn kill an enemy. Since there are no random spawn in this game mode you don't need to worry about your position that much. Reach the kill limit of 50 to win the match.
Other Gamemode